Watch the Tropical Bowl LIVE on FloFootball.com. Kickoff is at 9am EST.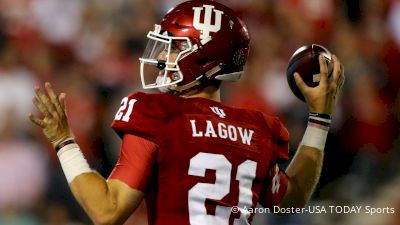 IU's Lagow Leads 2nd-Quarter Scoring Drive
Jan 19, 2018
All-star games can be a bit tricky, what with so many excellent players vying for the same snaps. At the Tropical Bowl in Daytona Beach, FL, on Sunday, American Team quarterback Richard Lagow left nothing to chance.
Immediately upon entry, Lagow completed four consecutive passes to lead his team down the field and the end zone. The last play of the try was a phenomenal pitch and catch to TCU wide receiver Taj Williams.
It's safe to say that Lagow left his mark despite limited action.