Find Videos
Filter Videos

49 Videos

Division

Level

College

19

High School

5

Professional

2

Content Type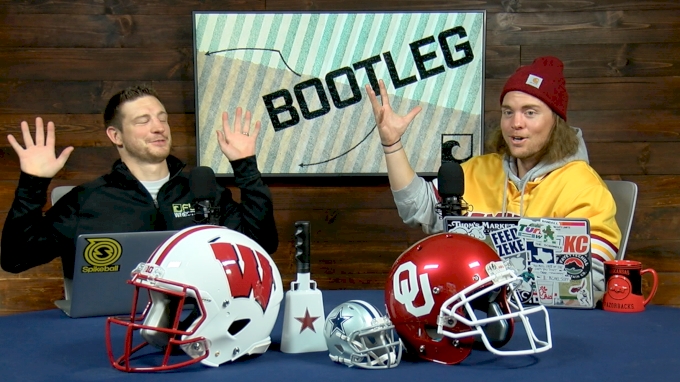 BOOTLEG (Ep. 16): Dak Prescott Is A Turkey
Nov 14, 2018
Kolby inexplicably finds a way to successfully equate members of the Dallas Cowboys to Thanksgiving dinner items. While everyone else is fixated on the top nine, Bratke ranks the nine worst teams in college football — and explains why he's still wearing shorts to outdoor football games in mid-November. Also, when is it acceptable to begin decorating for Christmas?
Subscribe to "Bootleg" on Apple Podcasts—or wherever you listen.
4:27 — Bratke's Bottom 9
16:00 — Ok. Cool. Hook Em! 🤘
23:00 — If You Were A Hot Dog...
36:08 — Makin' Picks
54:25 — Very Good Dogs
1:06:00 — When Is It Appropriate To Go Griswald?
---