A (mostly) football show, quarterbacked by Kolby Paxton alongside big-play threat Kyle Bratke.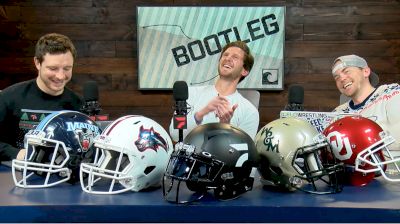 BOOTLEG (Ep. 35): Wikipedia Fraud & Bowl Picks
Dec 20, 2019
The whole squad rallies for one final episode in 2019 with bowl picks, CFP previews and Eliah Drinkwitz's Wiki fraud.
1:30 — Bratke's Fatherhood Recap
2:18 — College Football Playoff Preview
9:35 — ... and Oklahoma, too.
14:16 — Freshman PoY
17:30 — YEESSIRRRRR (A Discussion About Sam Pittman)
24:18 — Eliah Drinkwitz's Remarkable (Very Confusing) Run
30:45 — Colonial Time
35:50 — Bowl Picks