A (mostly) football show, quarterbacked by Kolby Paxton alongside big-play threat Kyle Bratke.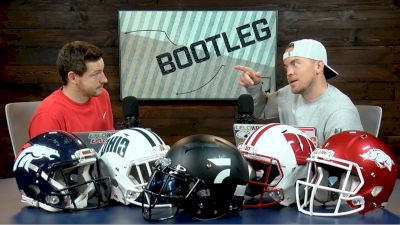 BOOTLEG (Ep. 37): Championship Recaps & The Next Joe Burrow
Jan 17, 2020
As we mourn the passing of the 2019 college football season, we recap two monumental title games, rant about hotel towel propaganda, and begin the 230ish day countdown to Notre Dame-Navy.
6:33 — The Towel Rant
12:10 — FCS Title Game Recap
26:45 — CFP Title Game Recap
32:15 — LSU = GOAT
39:13 — Is LSU America's Team?
40:24 — Way Too Early 2020 Predictions
47:34 — The Next Joe Burrow