Find Videos
Filter Videos

49 Videos

Division

Level

College

19

High School

5

Professional

2

Content Type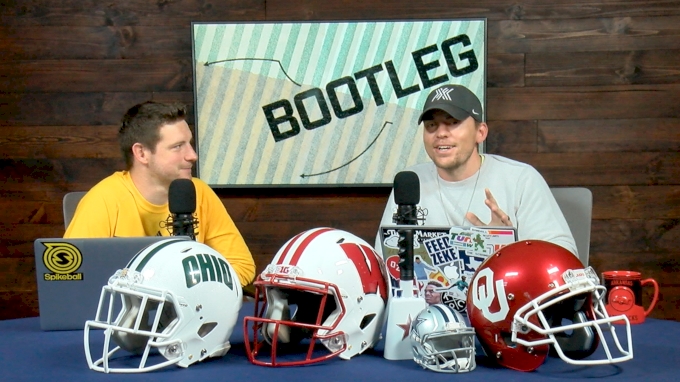 BOOTLEG (Ep. 13): Kelly Bryant Calls The Hogs
Oct 25, 2018
Former Clemson Tigers quarterback Kelly Bryant visited Arkansas over the weekend, so Nikki Chavanelle joins Kolby and Bratke to discuss those details, plus the likelihood that the Hogs can win his services.
Elsewhere, is Urban Meyer angling towards his second health-related retirement? And why doesn't UCF athletic director Danny White understand how college football works?
Subscribe to "Bootleg" on Apple Podcasts—or wherever you listen.
1:35 — Kelly Bryant Calls the Hogs
5:31 — Nikki Chavanelle's On the Line
23:00 — Danny White Is Still Complaining
40:50 — Ohi-Uh Oh
51:27 — Makin' Some Picks
1:06:08 — Very Good Dogs
1:11:10 — Amari to the Cowboys
1:17:37 — There's No Crying In Football
1:20:10 — Swag Kelly's Halloween Party Experience
---