Find Videos
Filter Videos

49 Videos

Division

Level

College

19

High School

5

Professional

2

Content Type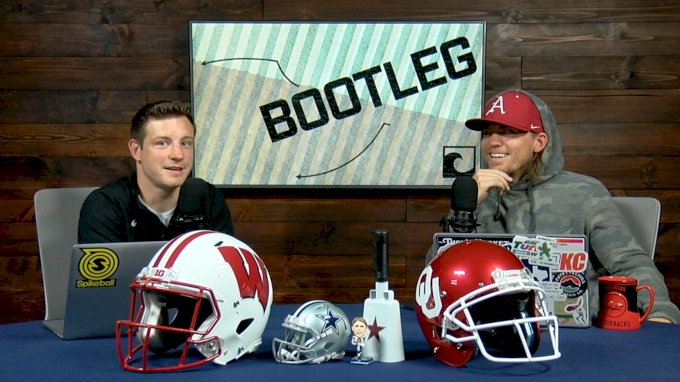 BOOTLEG (Ep. 12): True Life - Being A West Virginia Fan
Oct 18, 2018
Bratke dives headlong into his tortured existence as a WVU fan. Plus, who still has a path to the playoff—and is Tua really a lock for the Heisman?
Subscribe to "Bootleg" on Apple Podcasts—or wherever you listen.
1:10 — The West Virginia Monologue
22:55 — Who Still Has A Playoff Shot?
42:50 — The Heisman Race
53:02 — Makin' Picks
1:08:54 — Very Good Dogs
---