Find Videos
Filter Videos

49 Videos

Division

Level

College

19

High School

5

Professional

2

Content Type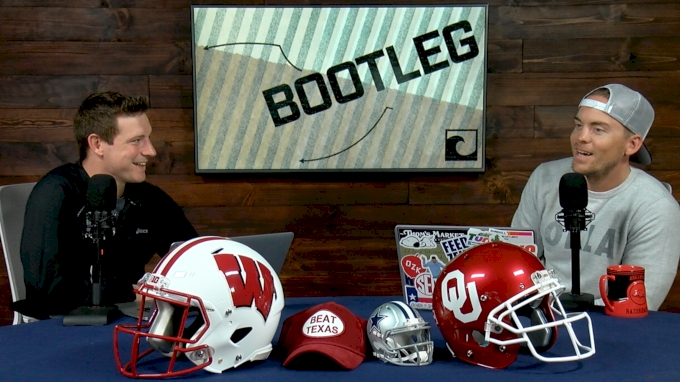 BOOTLEG (Ep. 10): OU-Texas, Kelly Bryant & Kolby's First Cowbell
Oct 3, 2018
It's Red River Rivalry week and Kolby has plenty of tips for those planning to attend. We re-assess the already budding narratives for both Kelly Bryant (me first) and Jalen Hurts (team first), and—like the rest of you—try to figure out what happened to Penn State on Saturday.
Subscribe to "Bootleg" on Apple Podcasts—or wherever you listen.
1:15 — OU-Texas Talk
11:45 — Kelly Bryant vs. Jalen Hurts
23:55 — The New-Look Irish
27:00 — Snell Yeah
31:15 — Whose Mans Is Bobby Petrino?
36:48 — Penn State Got 'Comfortable'
43:15 — An Abbreviated Review of Starkvegas
46:50 — Cover 4
54:25 — Very Good Dogs
---