CAA Articles
CAA Spring Football Recap: That Was Fun, Let's Never Do It Again
CAA Spring Football Recap: That Was Fun, Let's Never Do It Again
With the spring FCS season in the rearview mirror, Kyle Kensing looks ahead to what's in store for us in CAA Country when football returns to the fall.
Jun 15, 2021
by Kyle Kensing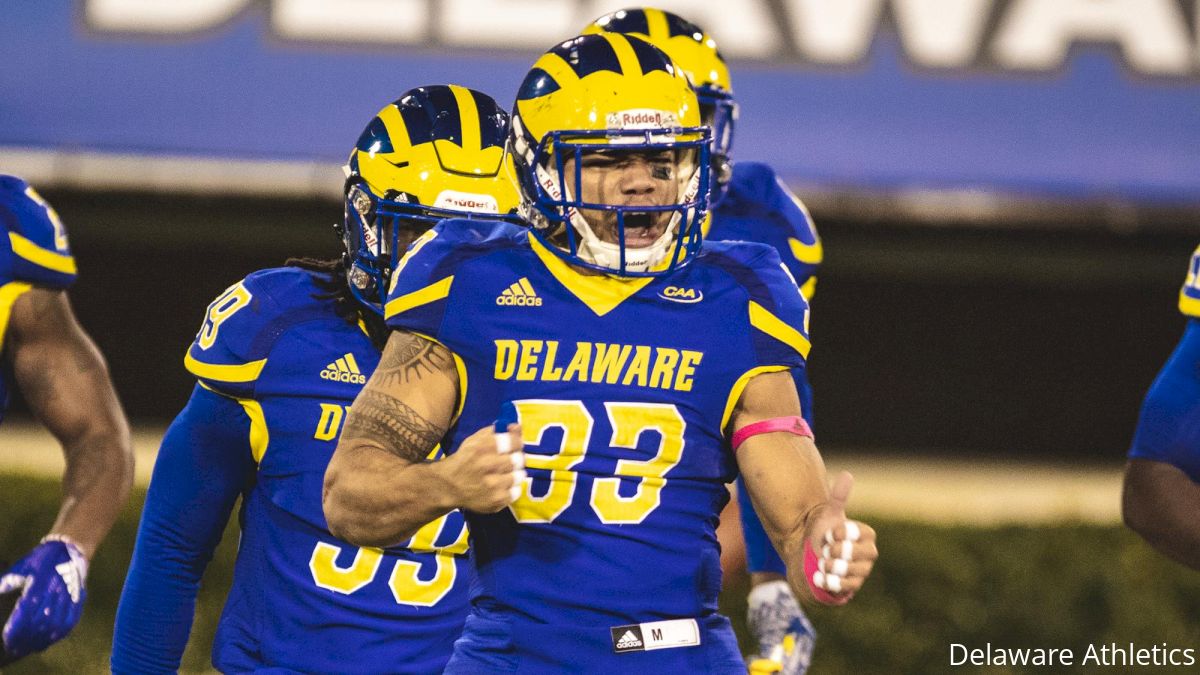 That was fun. Now, let's promise never to do it again.
Spring football provided the Football Championship Subdivision as a whole an opportunity to get on the field and compete, which can be deemed an overall net positive.
James Madison defensive lineman Mike Greene put it simply: "The spring season was a good idea."
Now that the confetti's been cleared off of Toyota Stadium in Frisco, and the final punctuation's been put on a season unlike any other, attention shifts quickly to a welcome return to autumn football.
Dukes coach Curt Cignetti noted following the Dukes' heartbreaking, semifinal loss at Sam Houston that James Madison University opened summer school the week after. Training camps are thus not far off, set to open in a little more than two months.
To deem the spring an extended offseason prep for fall 2021 wouldn't be a fair depiction of the effort put into the makeshift slate.
"Our goal was always to get the national championship, even if we had a four-game, two-game season," Greene said.
Just like Colonial Athletic Association counterpart Delaware, which also suffered its first and only loss of the spring in the national semifinals, James Madison didn't approach this time as a live walkthrough. Nor did any of the teams that kicked off in February and March, whether they were able to finish out their schedules or not.
A byproduct of playing in the spring, though, is the deep look at their rosters coaches had, unlike any time before.
"Everybody cross-country learned some things from this season in terms of managing your team and the hitting and the contact they need to be great," Cignetti said.
The epilogue on the "2020" CAA season is as much a prologue for 2021. And the past three months offered plenty to anticipate in just a few months' time.
Mac Is Back
New Hampshire played just one game, the Friday night opener against UAlbany, but the significance of that lone contest cannot be overstated.
Sean McDonnell's return to the sidelines after more than two years since his last in-game appearance was a fitting entry into a calendar year that began with a Coach Mac protege, Ryan Day, coaching Ohio State to the College Football Playoff National Championship Game.
McDonnell represents a bridge of sorts between eras of the CAA, a peer of luminaries like Jimmye Laycock, Andy Talley and Mickey Matthews now rivaling Colonial coaches like Cignetti, Greg Gattuso and Tony Trisciani.
When the Wildcats travel to Stony Brook on Sept. 4, McDonnell's return won't be just a one-game affair this time.
Blue Hens Are Back
The circumstances were peculiar — appropriate in this year — but Delaware added to its extensive history with the program's first CAA championship since 2010.
The Fightin' Blue Hens spring opening with a Dejoun Lee kickoff return for a touchdown was the perfect omen of things to come.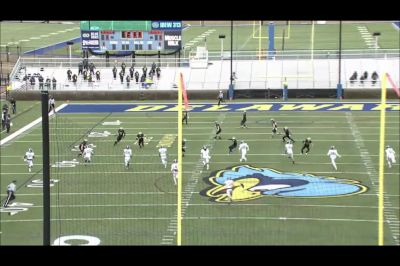 And Lee, for one, is ready to keep that positive momentum rolling into spring.
Run it back. pic.twitter.com/Ax49JT9kGd

— Dejoun Lee (@DejounL) May 10, 2021
Delaware's combination of Lee's explosive playmaking, the continued development of Nolan Henderson into one of the nation's premier, dual-threat quarterbacks, and a deep, aggressive defense will have the Blue Hens poised to contend for two conference titles in one year.
After finishing the spring ranked No. 4, expect Delaware to open the fall firmly in the preseason top 5. UD's season-opening opponent, Maine, could be a Top 25 team in its own right — although the same can be said for most of the CAA.
Even More Depth
Despite the lack of love from the FCS Playoffs selection committee, pollsters recognized the CAA's depth during the spring. Five Colonial programs finished ranked in various Top 25s, with James Madison and Delaware unanimously at No. 3 and 4.
The STATS poll had Richmond at No. 15 and Villanova at No. 16, while Rhode Island — a breakout in March before COVID-19 intervened — tied for No. 18.
Expect all five to appear in the preseason polls. Rhode Island is perhaps the most intriguing of the bunch, having finished in last place in the 2019 campaign but reloading through recruiting.
While the Rams pursue a turnaround from cellar-to-playoffs akin to UAlbany in the 2019 campaign, the Great Danes are ones to watch in 2021. Their spring didn't pan out as hoped after the outstanding '19 campaign, but with a bevy of talent returning — including spring Defensive Newcomer of the Year, Jared Verse — the Great Danes should be back in the mix.
Of course, UAlbany rival Stony Brook will have something to say about it, and the Seawolves have the Golden Apple to show for it.
That rivalry matchup was just one of many examples provided in an all-too-short season that gives reason to be excited for the autumn. CAA football will be back where it belongs, and should be better than ever.