Completed

,

Aug 31-Sep 1, 2018
A premier high school showcase event is born in 2018 as some of the nation's top teams gather in the Atlanta suburb of Alpharetta for the Freedom Bowl presented by Battle.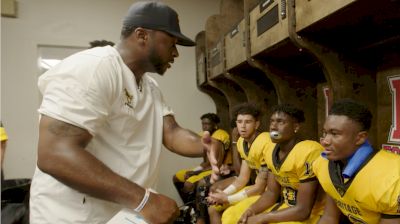 A Look Inside The American Heritage (FL) Locker Room
Sep 2, 2018
Pat Surtain and his staff is among the best in the country. We spent halftime of their victory over St. Joseph Regional inside of their locker room.