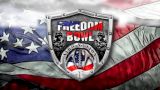 Alpharetta, GA
Aug 31 - Sep 1, 2018
Find Videos
Filter Videos

37 Videos

Content Type

Interview

15

Highlight

9

Game

5

Feature

3

Full Event Replay

2

Podcast

2

FloFilm

1

Level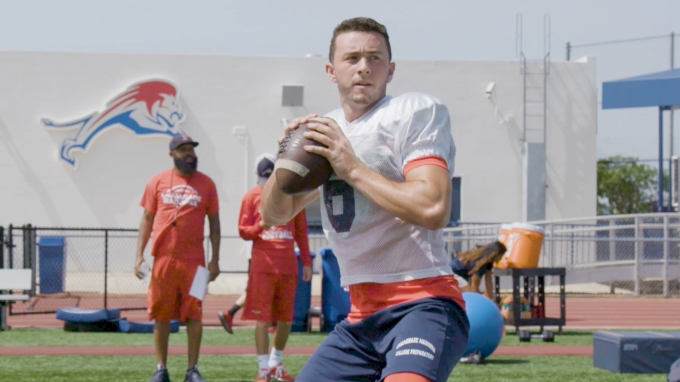 Daelen Menard: The Forgotten Prospect
Aug 29, 2018
With the constant presence of evaluators from 247 and Rivals, among others, and with the nonstop nature of the sport of football—with camps and competitions filling a player's "offseason"—it's virtually impossible for a player to fall through the cracks these days.
We aren't sending in VHS tapes and hoping for the best anymore.
How could it be, then, that the best quarterback in south Florida has gone mostly ignored?
According to Chaminade-Madonna head coach Dameon Jones, that's what has happened to his quarterback, Daelen Menard—a player that has started since his freshman year (one year at Miami Pace, followed by two years with the Lions).
"He's the best quarterback down in south Florida, hands down," said Jones. "When you talk about bad evaluations on kids… I've been doing this for 15 years, and that's a bad evaluation.
"Down here, he's the best. And, if people don't know, they will know this year."
So what happened? How did Menard go from a freshman starter, already on the radar, to a largely forgotten senior still trying to prove himself?
Well, for starters, he has spent the past two seasons in a markedly run-heavy offense that revolved around now-Auburn running back Shaun Shivers, who piled up 2,241 yards last year. Still, in-season stats won't make or break a prospect—not with the aforementioned camps and competitions to lean on.
But, for Menard, therein has lied the most brutally perfect storm. A torn labrum suffered during the state semifinals last winter—an injury he played through to help lead Chaminade-Madonna to a state title, throwing for 144 yards and two touchdowns—left him unable to participate in a single camp this summer.
No Rivals 3 Stripe Camp. Forget about Nike's The Opening. Instead, Menard spent the spring and summer rehabbing from surgery to repair his labrum and rotator cuff.
His 247 prospect profile is blank. His Rivals page still displays a photo of him as a freshman at Miami Pace. Both list a three-year-old playing weight—30 pounds lighter than he actually is.
Daelen Menard has been forgotten in an era during which a prospect couldn't hide if he wanted to.
All is far from lost, however. In spite of the absence of any sort of hype at his back, Menard holds offers from Southern Miss and Temple—alongside considerable interest from Ivy League programs.
What's more, if you've met the young man and his support system, it becomes clear that the setbacks he has faced over the past year are being used for fuel.
You may not know who Daelen Menard is now, but you will eventually. He knows that. College football will find out soon enough.
---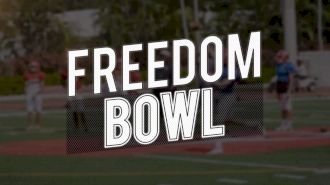 The Freedom Bowl Is Coming Straight For Your Eye Balls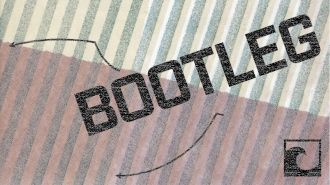 BOOTLEG (Ep. 4): Nikki Chavanelle, Tyler Goodson & Jordan Yates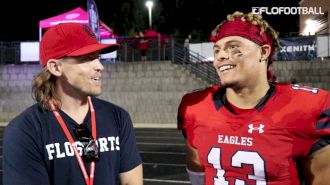 Jordan Yates Reflects On A Special Night At Milton (GA) HS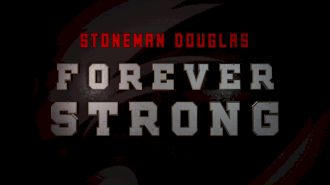 Stoneman Douglas: Forever Strong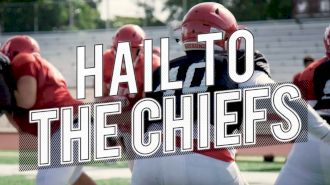 Cardinal Gibbons vs. Milton | LIVE on FloFootball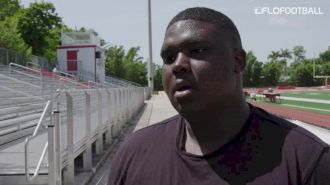 Jordan Johnson Shares A Special Bond With His Veteran Brother
What's So Special About The Freedom Bowl? Founder David Menard Explains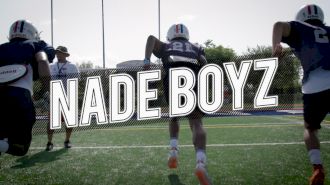 Chaminade-Madonna Freedom Bowl Hype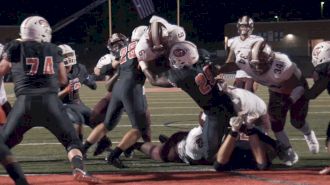 2018 Freedom Bowl Highlights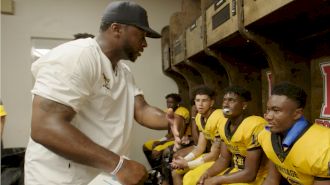 A Look Inside The American Heritage (FL) Locker Room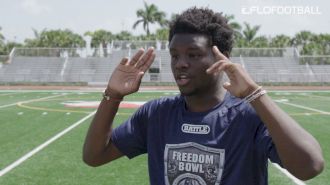 What Makes Chaminade-Madonna Secondary So Good? James Williams Explains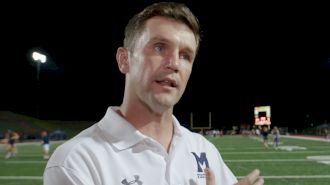 Adam Clack Reflects On Milton's Big Win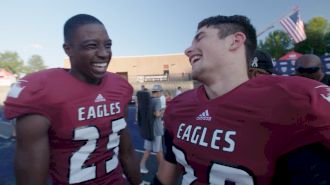 Stoneman Douglas' Alex Rodriguez and Brian Smith Soak It In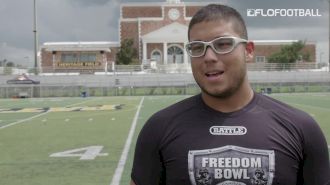 American Heritage's Frank Melgarejo Can't Wait To Honor His Dad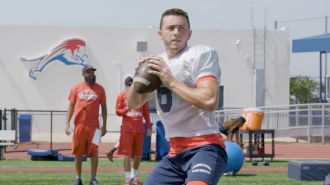 Daelen Menard: The Forgotten Prospect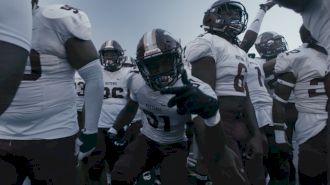 Wekiva Won The Freedom Bowl Before It Began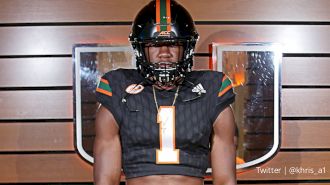 Khris Bogle's Sister Likes Miami--And That's A Very Big Deal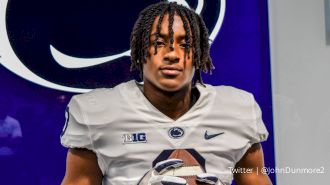 John Dunmore: 'Penn State? I Don't Want To Go To Penn State'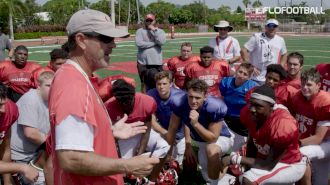 Inside Cardinal Gibbons Head Coach Matt DuBuc's Huddle
Senior Talks Junior: Pat Surtain On What It was Like To Coach PS2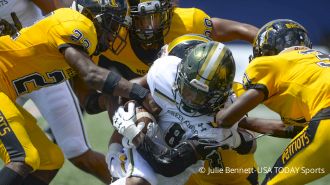 American Heritage (FL) vs. St. Joseph Regional (NJ) - 2018 Freedom Bowl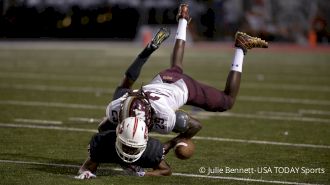 North Gwinnett (GA) vs. Wekiva (FL) - 2018 Freedom Bowl
Stoneman Douglas (FL) vs. St. Matthews (ON) - 2018 Freedom Bowl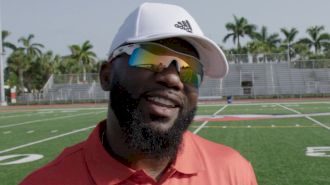 Dameon Jones On How Football Is Different In South Florida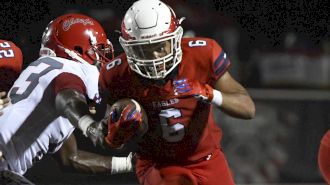 Cardinal Gibbons (FL) vs. Milton (GA) - 2018 Freedom Bowl
Caden Rose Carries Bob Jones (AL) To Victory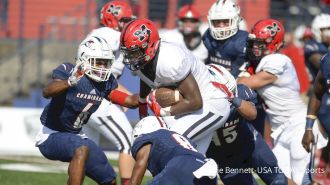 Chaminade-Madonna (FL) vs. Muscle Shoals (AL) - 2018 Freedom Bowl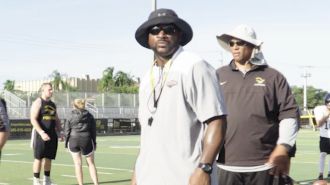 Pat Surtain, American Heritage Have Blueprint For Success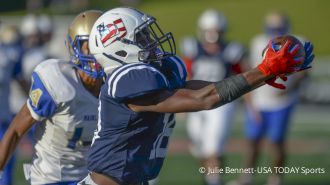 Bob Jones (AL) vs. Daytona Mainland (FL) - 2018 Freedom Bowl
BOOTLEG (Ep. 5): Gary Sylvestri & Josh Downs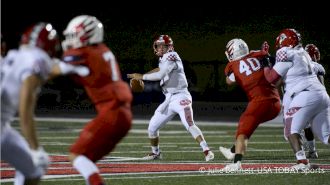 All-22 Coaches' Cam: Cardinal Gibbons (FL) vs. Milton (GA)
Khris Bogle: 'This Year, People Are In For Some Trouble'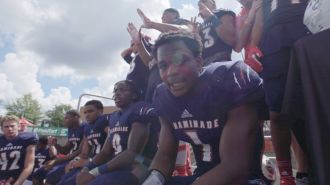 Keontra Smith, Chaminade Celebrate Well-Earned Victory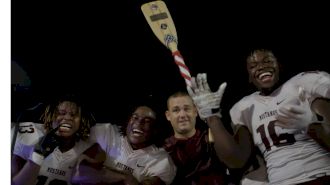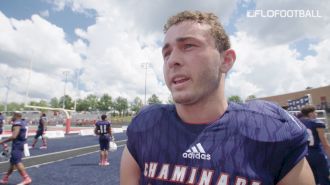 Daelen Menard Explains What It Meant To Win Freedom Bowl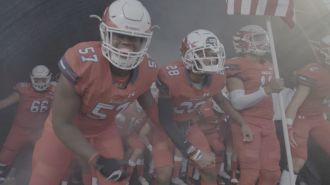 Ever Seen Swag Surfin' Eagles?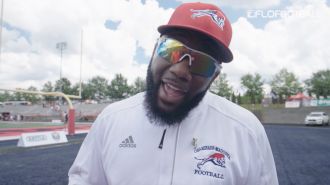 Dameon Jones To The Freedom Bowl: 'Invite Me Back'