BOOTLEG (Ep. 36): LSU Is Awesome & The Big 12 Doesn't Suck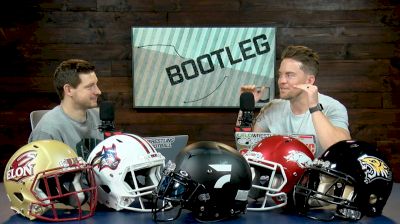 Create a free account to unlock this video!
Get Started
Already a subscriber? Log In
Some folks would like to overreact to a tough bowl season for the Big 12, but we'll tell you why OU's loss to LSU was about the Tigers, not the Sooners.
2:18 — The Big 12 Doesn't Suck
8:03 — Mike McCarthy = 'Better Than Average'
16:45 — Colonial Time
18:43 — Tom Flacco
33:55 — JMU-NDSU Preview
45:33 — LSU-Clemson Preview