Top '20 Prospect Bryan Bresee Talks Recruiting, Ohio State Group Text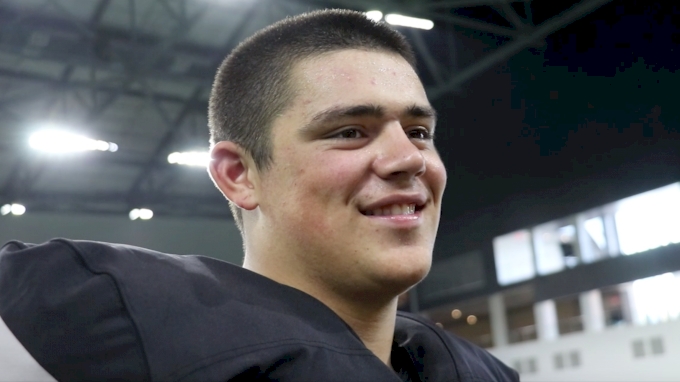 Create a free account to unlock this video!
Get Started
Already a subscriber? Log In
Bryan Bresee was relatively transparent on Tuesday, as he spoke about his recruitment process.
Ohio State could very easily be reflected as the front-runner—and the 247 Prediction would confirm as much. Schools like Maryland, Georgia and Oklahoma are chasing, of course. But Bresee couldn't even recall the name of the coach who's been recruiting him at OU.
So, again, the top prospect of the 2020 class wasn't concealing much—including the fact that he has apparently fallen victim to the dreaded group text. And, let's be honest, there's really nothing worse.
Group texts are inevitably full of folks that you barely know, who never shut up, and the ultimate result is a never-ending stream of texts that you care very little about. Even if you are into a particular group, the only move is to hit "Do Not Disturb."
Never know when your boy Jack Miller is going to fall into a late night rant about the Diamondbacks' lack of clutch hitting.