Montell Cozart: Eyes On The NFL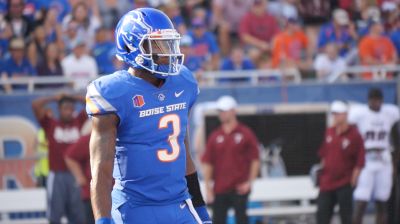 After enduring more than his fair share of losses and setbacks due to injury at Kansas, former Kansas Gatorade Player of the Year Montell Cozart transferred to Boise State last summer.
Playing his home games on the blue turf, Cozart rushed for a career-best 361 yards, completed 62 percent of his throws, totaled 14 touchdowns, threw just one interception, and vaulted himself back into the conversation among professional scouts as an NFL prospect.
We caught up with Cozart at the Tropical Bowl in Daytona Beach, FL, earlier this month and talked about family, football, and his future playing the game.