Syracuse Standout Devin Butler Talks Tropical Bowl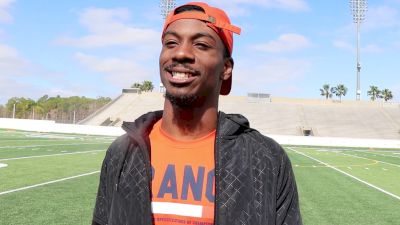 Syracuse defensive back Devin Butler was a bright spot during two days of practice in advance of the 2018 Tropical Bowl in Daytona Beach last weekend.
Unfortunately, Butler tweaked a hamstring and was forced to watch from the sidelines on Sunday — a decision that was made with his continued training in mind.
Butler discussed his experience at the Tropical Bowl as well as the training he will be doing from this point forward as he aims for an NFL roster spot.