Find Videos
Filter Videos

49 Videos

Division

Level

College

19

High School

5

Professional

2

Content Type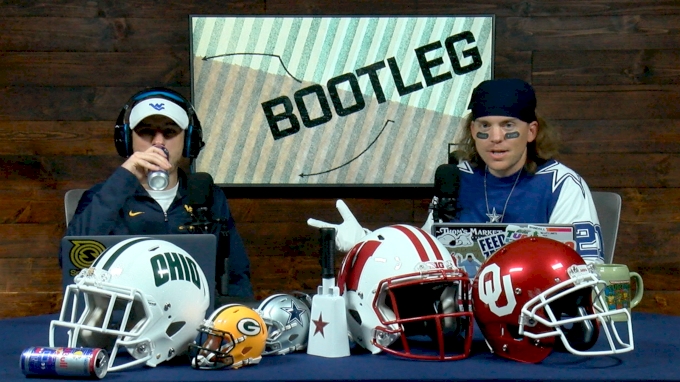 BOOTLEG (Ep. 14): Halloween Tricks, Treats & Ghosts
Oct 31, 2018
On a Halloween edition of Bootleg, the boys discuss which teams have been a treat to watch this season and which have been the opposite. With the College Football Playoff rankings release, the pair looks for a dark horse final four candidate.
We lead things off with Kolby's surprising Twitter altercation during the Arkansas game last Saturday.
Subscribe to "Bootleg" on Apple Podcasts—or wherever you listen.
2:39 — Where are the Arkansas fans?
12:15 — Tricks & Treats
23:56 — Seeing Ghosts
37:21 — Alabama-LSU
48:37 — Makin' Picks
56:18 — Very Good Dogs
---