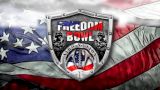 Alpharetta, GA
Aug 31 - Sep 1, 2018
Find Videos
Filter Videos

37 Videos

Content Type

Interview

15

Highlight

9

Game

5

Feature

3

Full Event Replay

2

Podcast

2

FloFilm

1

Level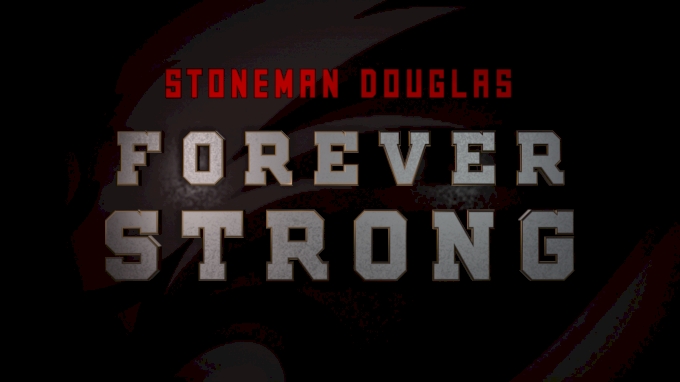 Stoneman Douglas: Forever Strong
Oct 1, 2018
On Feb. 17, 2018, 17 people were killed in a mass shooting at Marjory Stoneman Douglas High School in Parkland, Fla.
In the weeks and months since, the Eagles' football team—a group that was hit particularly hard by the tragedy—has been forced to fight through unimaginable adversity and work to establish a new sense of normalcy.
One of the first steps in that direction took place at the Freedom Bowl in Milton, Ga., during Labor Day Weekend, when head coach Willis May led his team back onto the field for the school's first regular season sporting event since the incident.
This is their story.
---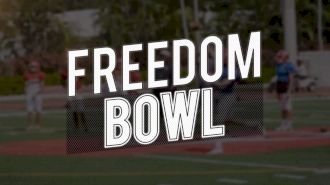 The Freedom Bowl Is Coming Straight For Your Eye Balls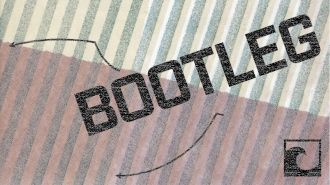 BOOTLEG (Ep. 4): Nikki Chavanelle, Tyler Goodson & Jordan Yates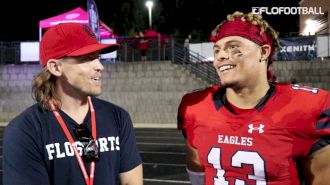 Jordan Yates Reflects On A Special Night At Milton (GA) HS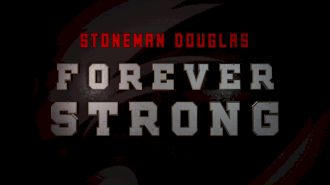 Stoneman Douglas: Forever Strong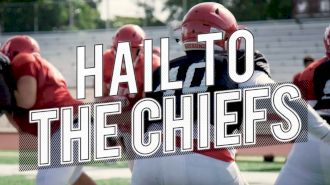 Cardinal Gibbons vs. Milton | LIVE on FloFootball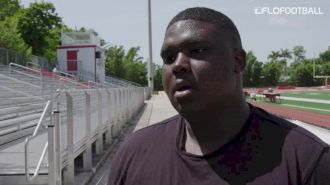 Jordan Johnson Shares A Special Bond With His Veteran Brother
What's So Special About The Freedom Bowl? Founder David Menard Explains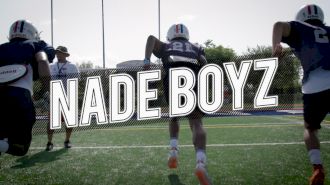 Chaminade-Madonna Freedom Bowl Hype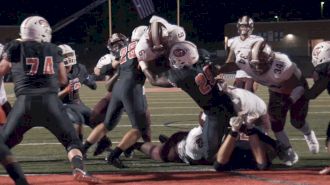 2018 Freedom Bowl Highlights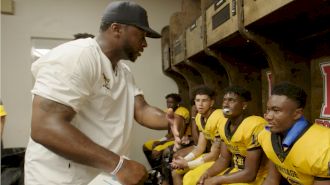 A Look Inside The American Heritage (FL) Locker Room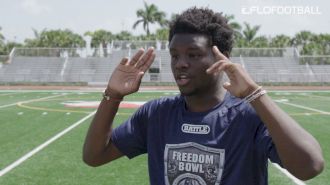 What Makes Chaminade-Madonna Secondary So Good? James Williams Explains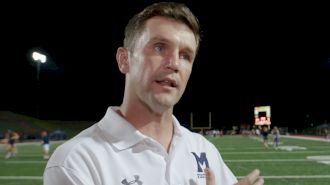 Adam Clack Reflects On Milton's Big Win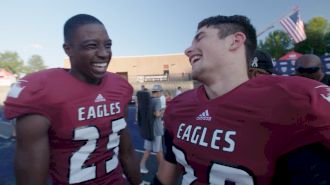 Stoneman Douglas' Alex Rodriguez and Brian Smith Soak It In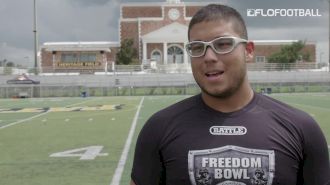 American Heritage's Frank Melgarejo Can't Wait To Honor His Dad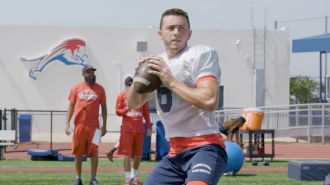 Daelen Menard: The Forgotten Prospect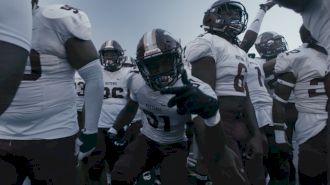 Wekiva Won The Freedom Bowl Before It Began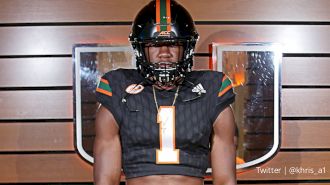 Khris Bogle's Sister Likes Miami--And That's A Very Big Deal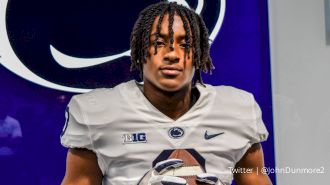 John Dunmore: 'Penn State? I Don't Want To Go To Penn State'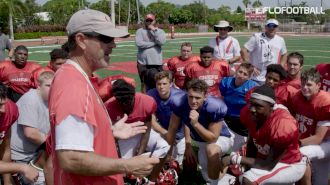 Inside Cardinal Gibbons Head Coach Matt DuBuc's Huddle
Senior Talks Junior: Pat Surtain On What It was Like To Coach PS2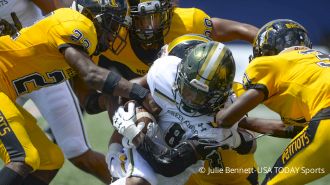 American Heritage (FL) vs. St. Joseph Regional (NJ) - 2018 Freedom Bowl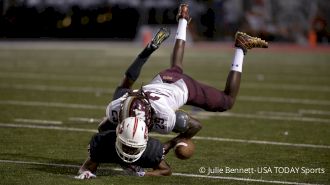 North Gwinnett (GA) vs. Wekiva (FL) - 2018 Freedom Bowl
Stoneman Douglas (FL) vs. St. Matthews (ON) - 2018 Freedom Bowl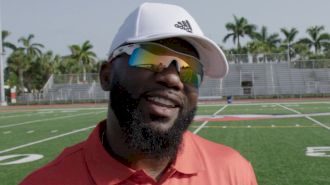 Dameon Jones On How Football Is Different In South Florida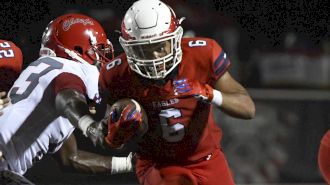 Cardinal Gibbons (FL) vs. Milton (GA) - 2018 Freedom Bowl
Caden Rose Carries Bob Jones (AL) To Victory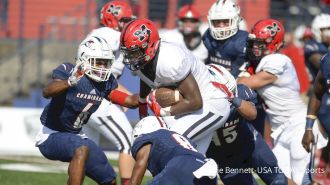 Chaminade-Madonna (FL) vs. Muscle Shoals (AL) - 2018 Freedom Bowl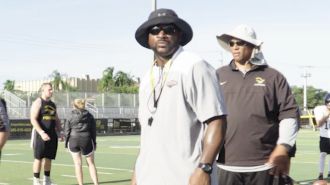 Pat Surtain, American Heritage Have Blueprint For Success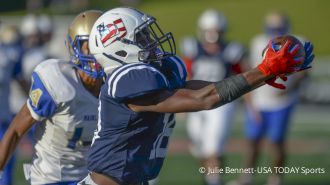 Bob Jones (AL) vs. Daytona Mainland (FL) - 2018 Freedom Bowl
BOOTLEG (Ep. 5): Gary Sylvestri & Josh Downs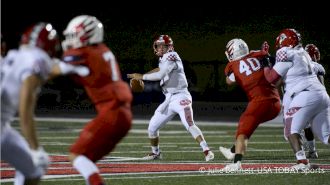 All-22 Coaches' Cam: Cardinal Gibbons (FL) vs. Milton (GA)
Khris Bogle: 'This Year, People Are In For Some Trouble'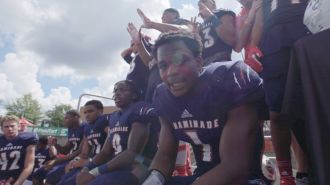 Keontra Smith, Chaminade Celebrate Well-Earned Victory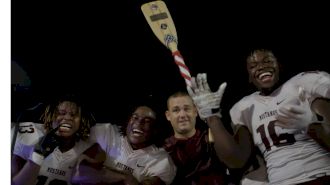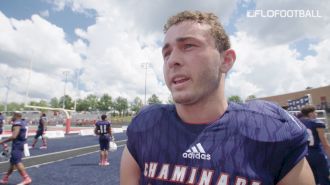 Daelen Menard Explains What It Meant To Win Freedom Bowl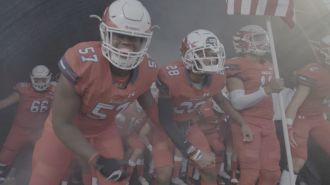 Ever Seen Swag Surfin' Eagles?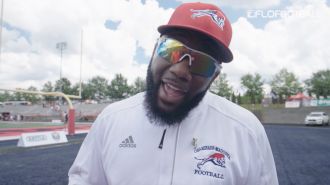 Dameon Jones To The Freedom Bowl: 'Invite Me Back'