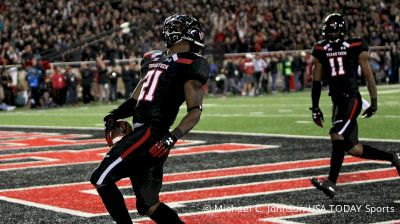 Is Texas On Upset Alert ( ... Again) At Texas Tech?
Nov 8, 2018
Ten years after Graham Harrell and Michael Crabtree absolutely stunned a much stronger team of Longhorns, Texas will again be beneath the lights at Jones AT&T Stadium in Lubbock, Texas, on Saturday.
A loss to Texas Tech would be Texas' third straight and could divert the Longhorns toward a path back to the Texas Bowl—a game in which Herman & Co. were extraordinarily spirited participants a year ago.
In a vacuum, beating Oklahoma seemed to signal that Texas was, in fact, back. But, when you consider that unranked Longhorns upset 10th and 12th-ranked Oklahoma teams in 2012 and 2015, respectively, it's just as likely that the victory meant nothing with regard to the overall state of the program.
After all, those two groups—the only two to beat the Sooners in the past seven seasons prior to this one—combined for 12 losses.
So, while hopes in Austin, Texas, were once sky-high, a third consecutive loss as the favorite would beg the question: When is an 'upset' no longer an upset?