CAA Ties For Most Well-Represented Conference In FCS Playoffs With 5 Teams
CAA Ties For Most Well-Represented Conference In FCS Playoffs With 5 Teams
The Colonial Athletic Association matched the Big Sky for most teams in the 2022 FCS Playoffs field with five.
Nov 21, 2022
by FloFootball Staff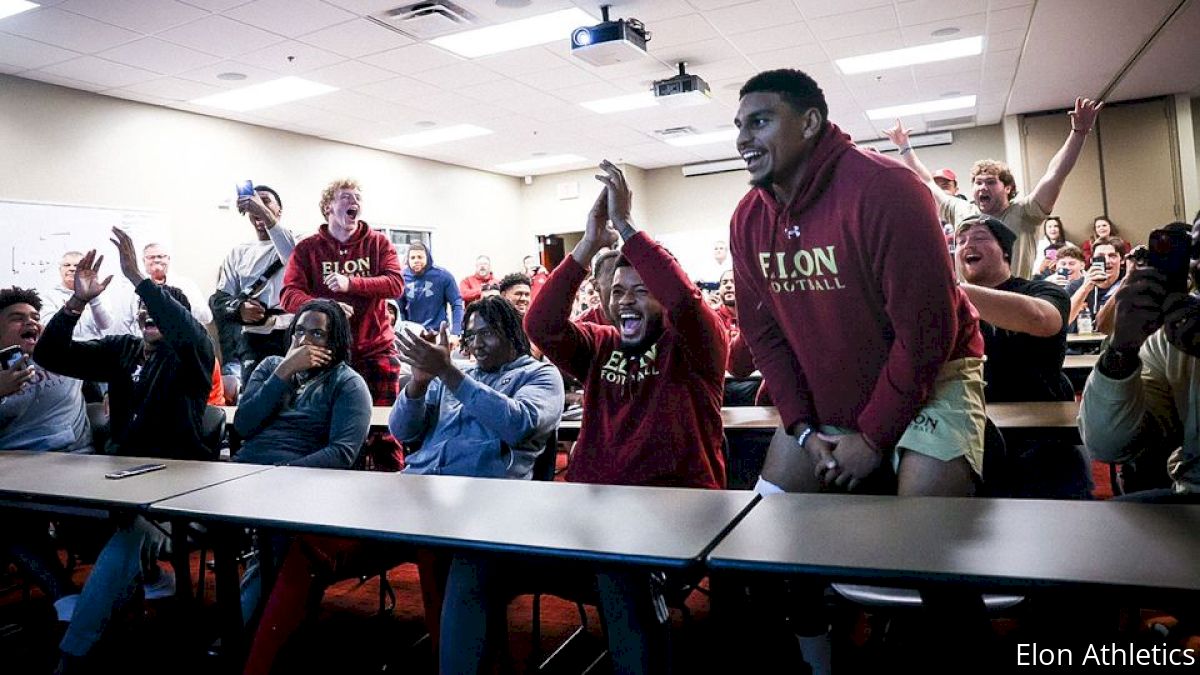 Five CAA Football teams were chosen to the 24-team field for the 2023 NCAA FCS playoffs on Sunday afternoon.
CAA co-champions New Hampshire and William & Mary were joined by Delaware, Elon and Richmond. The five selections are the most for the conference since 2018 when a league-record six squads received playoff berths. The CAA also had five teams make the field in 2007, 2008 and 2011.
William & Mary (10-1, 7-1 CAA) received the #5 overall seed and gets a first-round bye. The Tribe will host the winner of Gardner-Webb/Eastern Kentucky in second-round action at 2 p.m. on December 3. W&M, which set a program record with 10 regular-season victories and is riding a seven-game winning streak, is making its first playoff appearance since 2015.
New Hampshire (8-3, 7-1 CAA) entertains Patriot League member Fordham (9-2) at 2 p.m. on Saturday. The Wildcats, who earned a share of the CAA title for the first time since 2014, are back in the playoffs for the first time since concluding a run of 14 consecutive appearances in 2017. The New Hampshire/Fordham winner meets #8 Holy Cross.
Elon (8-3, 6-2 CAA) travels to Southern Conference member Furman (9-2) at 12 p.m. on Saturday. The Phoenix, which ended the season on a three-game winning streak, return to the playoffs for the first time since 2018. The Elon/Furman winner takes on #7 Incarnate Word.
Richmond (8-3, 6-2 CAA) hosts Davidson (8-3) from the Pioneer League at 2 p.m. on Saturday. The Spiders, who have won five of their last six games, are making their first appearance in the playoffs since 2016. The Richmond/Davidson winner faces #2 Sacramento State.
Delaware (7-4, 4-4 CAA) welcomes Northeast Conference champion Saint Francis (9-2) at 2 p.m. on Saturday. The Blue Hens are back in the playoffs for the first time since the spring of 2021, when they advanced to the semifinals. The Delaware/Saint Francis winner meets #1 South Dakota State.
All first and second-round games will air on ESPN+. CAA Football's five teams in the playoff field is tied with the Big Sky for the most of any conference.
CAA Football has now had multiple teams selected to the FCS playoff field for the 32nd consecutive year, and it's the 11th time that at least four teams were chosen. The conference has had at least one team advance to the semifinals of the playoffs for the past nine years and has had a team in the national championship game 11 times since 2003.