2022 Mars Hill vs Newberry
Mars Hill And Newberry To Meet In Inaugural SAC Football Championship Game
Mars Hill And Newberry To Meet In Inaugural SAC Football Championship Game
As the winners of their respective divisions, Mars Hill and Newberry will play Saturday for the inaugural SAC Football Championship.
Nov 8, 2022
by FloFC Staff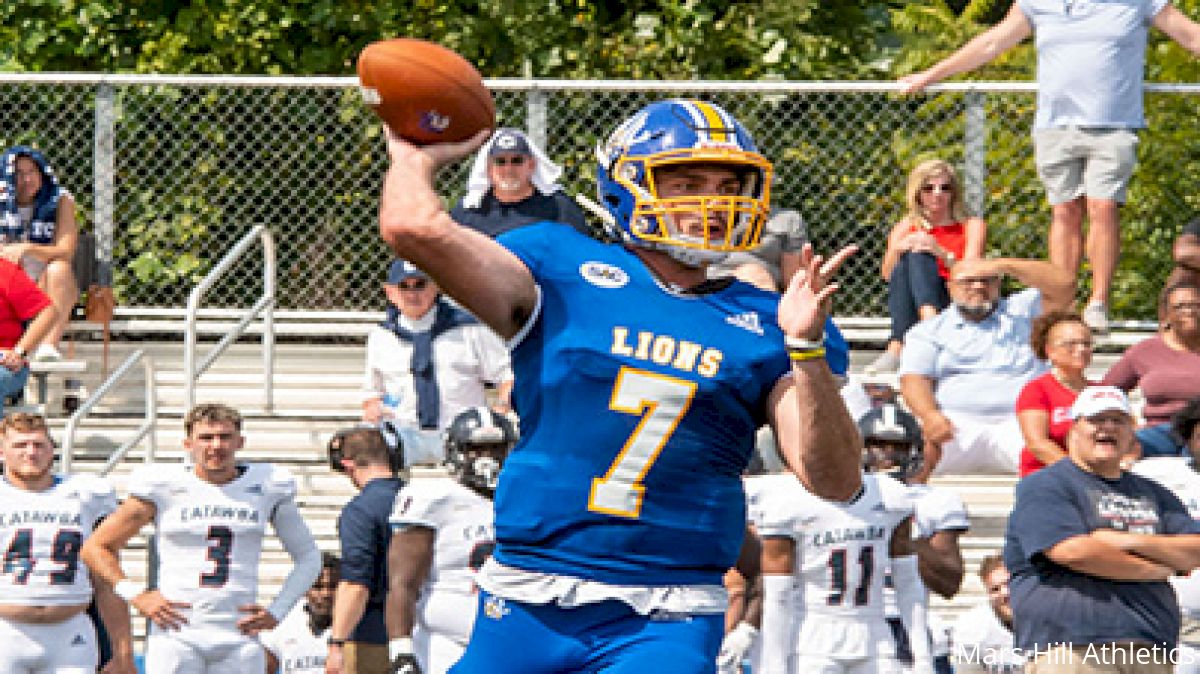 Mars Hill won the 2022 South Atlantic Conference Football Mountain Division title, and Newberry took home the 2022 SAC Football Piedmont Division title.
As the winners of each division, the Lions and Wolves will meet in the inaugural SAC Football Championship game Saturday.
The Lions earned a 7-1 SAC record, and Newberry has a 6-2 record in the conference.
Newberry won the four-way tie at the top of the Piedmont Division standings, as the Wolves, Wingate, Lenoir-Rhyne and Limestone all finished with 6-2 records.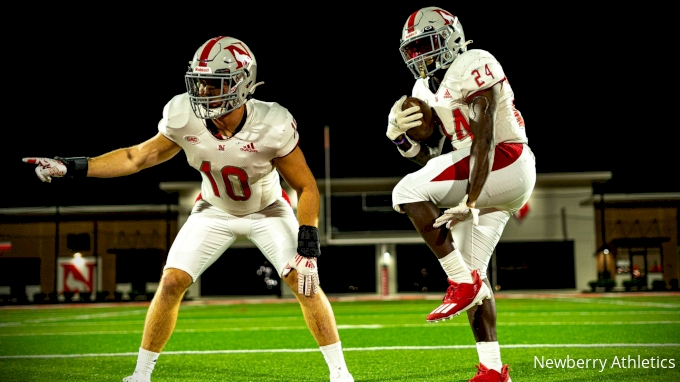 Newberry and Wingate went 2-1 versus the other three, while Lenoir-Rhyne and Limestone both were 1-2. Newberry then won the tiebreaker with Wingate by virtue of its 24-15 win Nov. 5.
The SAC Championship will be played at Newberry. Kickoff is scheduled for 1 p.m.
The host site for the championship was pre-determined prior to the start of the season. In even years, the Piedmont Division will host. In odd years, the Mountain Division will host.
In addition to the 2022 SAC Football Championship game, the remaining 10 teams will play cross-division games.
The final week of the SAC football schedule is as follows:
Saturday, Nov. 12
Mars Hill at Newberry, 1 p.m. (Championship Game)
Emory & Henry at Limestone, noon
Tusculum at Lenoir-Rhyne, 1 p.m.
Carson-Newman at Catawba, 1 p.m.
UVA Wise at Wingate, 1:30 p.m.
Erskine at Barton, 2 p.m.