2022 Newberry vs Lenoir-Rhyne
SAC Games Of The Week: Preseason Favorites Meet In A Pivotal Showdown
SAC Games Of The Week: Preseason Favorites Meet In A Pivotal Showdown
Top 20-ranked foes Lenoir-Rhyne and Newberry clash in a showdown for control of the South Atlantic's Piedmont Division.
Oct 18, 2022
by Kyle Kensing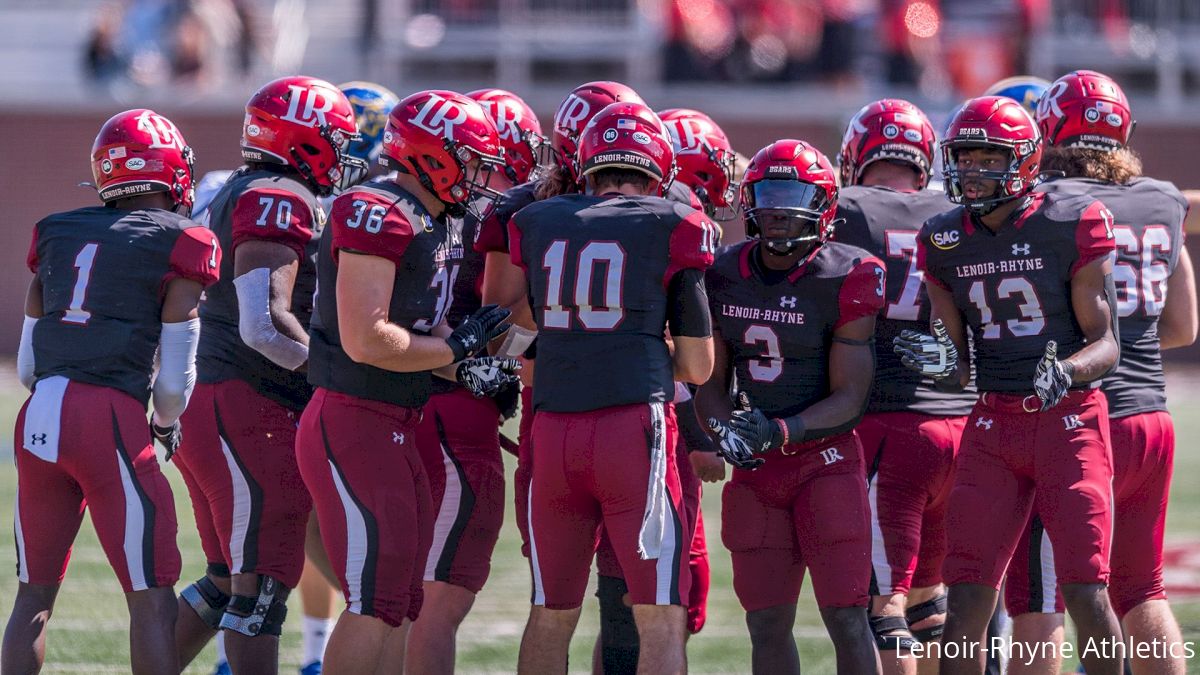 The matchup most likely to have been highlighted when the 2022 South Atlantic Conference schedule dropped is here, and the preseason expectations have largely been met leading into the Week 8 clash.
First-place Lenoir-Rhyne welcomes defending SAC champion Newberry to Hickory for a showdown of Top 16-ranked foes. The winner takes the inside track to the Piedmont Division's spot in the South Atlantic Championship Game, to the surprise of almost no one.
The Bears ride a five-game winning streak since losing to reigning national champion Ferris State, most recently blanking Barton, 34-0, in the most lopsided decision of Lenoir-Rhyne's ongoing run.
Not that any of the other wins have been much more competitive than Week 7's 34-point margin: L-R's margin of victory is 26 point per game over the last five, with none of the wins more competitive than 21 points.
Lenoir-Rhyne's been balanced in all phases leading into the Week 8 showdown, boasting a nationally top 25-ranked scoring defense at 17 points allowed per game to complement the 19th-most prolific scoring offense at 35.1 points per game. Remove the five points scored in the loss to Ferris State, and the Bears are racking up 40.2 a game with no outing of fewer than 34.
That potent offense is the byproduct of a multifaceted rushing from Dwayne McGee and Zyheir Dillard, who have both gone for more than 100 yards in each of the last two weeks, and Sean White's efficient passing. He needed just 15 completions for 247 yards last week for his fourth outing with at least 208 in the last five.

The quarterback on the opposite side of Saturday's marquee matchup, Dre Harris, was instrumental to Newberry stunning the then-No. 5 Bears a season ago, completing 16-of-20 pass attempts for 260 yards with a touchdown and rushed for another score. Running back Mario Anderson was also excellent in that one with 124 yards rushing and two touchdowns.

The 28-24 Wolves victory powered them to both the SAC championship, and a playoff upset of then-defending national champion West Florida. Newberry's well-positioned for a return to the postseason with its current No. 16 ranking — assuming it can navigate a treacherous final month of the regular season.

The Wolves' final stretch sends it to Lenoir-Rhyne this week and Wingate on Nov. 5. Between is a home date with surprising Limestone. Together, the three have combined overall records of 16-5, and SAC marks of 12-3.

Harris and Anderson again power the Newberry offense, and Anderson's putting up some of the nation's best rushing statistics in Div. II. His 11 touchdowns are tied for seventh-most in the country, and he's one of only two players in the top 10 who have scored as frequently in fewer than seven appearances.
NOBODY BETTER. Congrats to @mario_anderson2 on winning SAC Offensive Player of the Week! #WeAreOne #getNorgetout pic.twitter.com/xJWXJAQqRt

— Newberry College Football (@Newberry_FB) October 17, 2022
Emory & Henry at Tusculum
Upstart Emory & Henry's expectations-defying start to South Atlantic membership took a step back with its Week 7 loss to Mountain Division co-leader Mars Hill. The Wasps get another crack at the top of the division in Week 8, however, traveling to Tusculum.
The Pioneers have a four-game winning streak going after surviving a 10-9 defensive struggle with UVA Wise. Remarkably, Tusculum now won half of its six victories on the season totaling four points: 23-21 over Chowan on Sept. 10, and 14-13 against Barton on Sept. 29.
Mic'd up Monday's x @MTG_VI
"Hi Mom 👋🏽" pic.twitter.com/nTcRyr7q4F

— Tusculum Football (@TusculumFB) October 4, 2022
The unifying theme across all three of those wins has been Tusculum's defense, which comes into Week 8 ranked No. 16 in Div. II at 15.1 points allowed per game. The Pioneer pass defense has been especially stingy, holding opponents to 156.1 yards per game and a mere 4.9 per attempt — fourth-lowest yield nationally. Veteran defensive backs Montreal Henry and Ryan Dolce each have three pass breakups and an interception; Adrian Robinson's picked off three passes and Andrae Robinson has a pair of picks.
Wasps quarterback Kyle Short will try to solve Tusculum's outstanding passing defense, but that may start with Emory & Henry's run game getting going. The Wasps average only 2.8 yards per carry on the season.
Carson-Newman at Mars Hill
Mountain Division co-leader Mars Hill has rebounded well from a loss to Limestone, winning the last two weeks by 55 combined points. The Lions' 49-14 romp over an Emory & Henry side that came into Week 7 tied atop the division sent perhaps the loudest message about Mars Hill's prospects to represent that division in the SAC Championship.
The Lions defense is holding Div. II opponents to 13.8 points per game — and Saturday's rout would have made that average even lower if not for Emory & Henry scoring a touchdown in the final 11 seconds.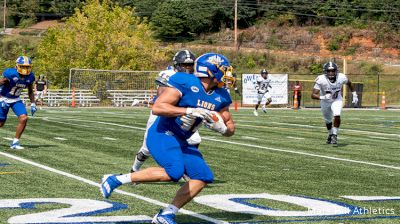 Eleven Lions were in on eight total tackles for loss last week, bringing the team's season total to 53 — 12th-most in Div. II. Landon Honeycutt's 11.5 rank 10th among all players in the division.
Combine that stout defense with a run game that has been firing in SAC play. Mars Hill's producing almost 240 yards on the ground at a clip better than 5.4 yards a carry. Jervon Newton's 152 yards and three touchdowns powered the Lions against Emory & Henry.
All told, Mars Hill is another stiff challenge in what's been a trying first half of the season for Carson-Newman. The Eagles have played one of the toughest schedules in Division II, facing three teams currently ranked in the Top 25 — West Georgia, Lenoir-Rhyne and Newberry — and co-division leader Tusculum.
But as C-N's 24-14 win over Newberry serves notice, this isn't a team to take lightly despite its 3-4 record. In addition to the upset of Newberry, the Eagles dropped a 40-37 shootout against a solid Limestone bunch that, had it gone the other way, would have Carson-Newman in striking distance of the divisional lead.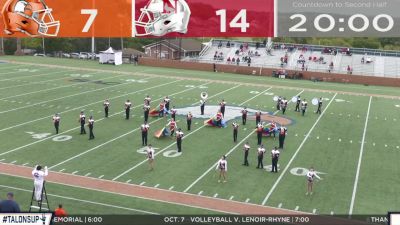 Unlock this video, live events, and more with a subscription!
Get Started
Already a subscriber? Log In
The Eagles have a multi-dimensional rushing attack, featuring five ball-carriers producing at least 24.4 yards per game and two with TJ King and Ivan Corbin gaining 63 yards per apiece.