2022 Grand Valley State vs Ferris State
GLIAC Games Of The Week: No. 1 Vs. No. 2 Headlines Week 7
GLIAC Games Of The Week: No. 1 Vs. No. 2 Headlines Week 7
Grand Valley and Ferris State, the two top-ranked teams in the nation, square off in the marquee matchup of a loaded GLIAC Week 7.
Oct 12, 2022
by Ron Balaskovitz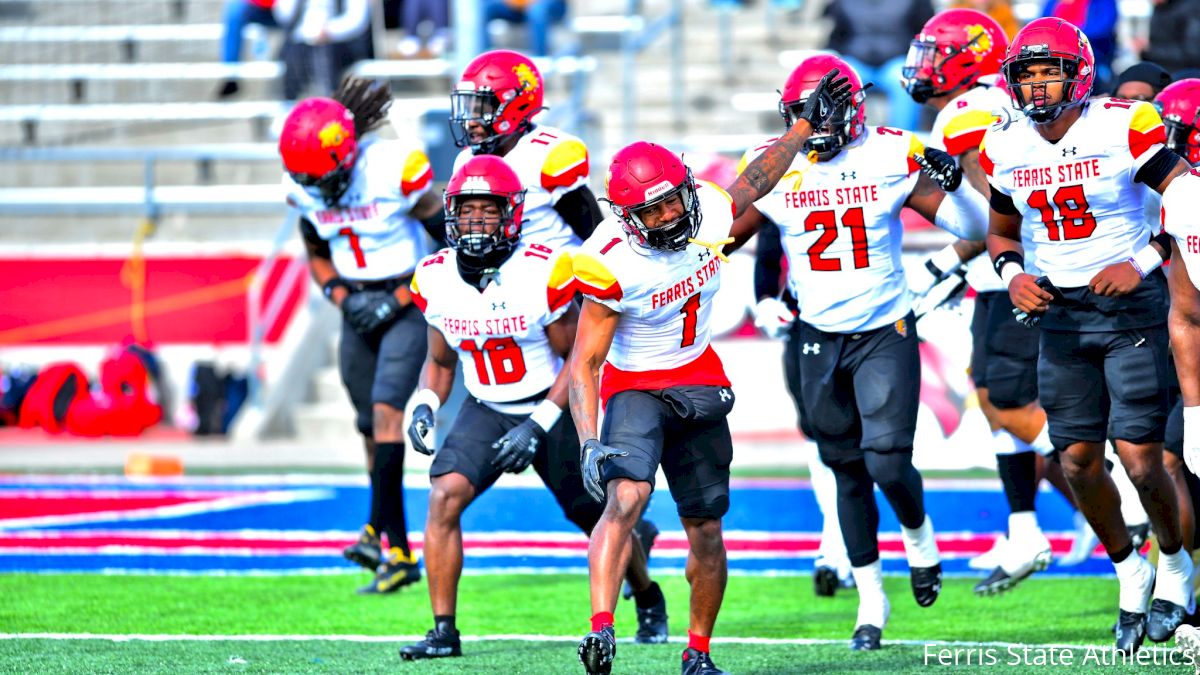 There are games you look forward to, games you maybe circle on the calendar, and then there are games that you do anything you can to make sure you can take it in.
Option No. 3 is the case this week in the GLIAC, as No. 1 Ferris State and No. 2 Grand Valley State are set to meet in what might be the Game of the Year in Div. II football, and a potential de facto conference championship.
Beyond that game, a pair of conference tilts, including a surprise undefeated and an Upper Peninsula rivalry game, are also on an intriguing schedule.
Grand Valley State Vs. Ferris State
The Anchor-Bone Classic promises to live up to its billing as a classic, featuring two teams who that answered all questions leading up to their No. 1 vs. No. 2 showdown.
The 53rd matchup between the West Michigan rivals might be the biggest in series history, which is saying something considering this is the seventh-straight meeting between the teams wherein both are ranked in the top-15 of the polls.
A quick look at the national stats shows just how even the two teams have been this season, with Grand Valley averaging 41.3 points per game, good for eighth in the country. Ferris State is right behind at 40.2 points per game, 10th nationally. Total offense sees the Lakers average 483 yards per game, while Ferris checks in at 442.
On defense, the Lakers have given up 10.17 points per game in their six wins, while Ferris State is again a tick behind, allowing 12.6 per game during its 5-0 start. In terms of yards, Ferris is second in the country, giving up just 187 yards per game, while Grand Valley is 31st at 292.5 allowed.
These are two teams that do everything well, and could play anything from a 42-40 shootout, to a 13-10 defensive slugfest.
And the No. 1 vs. No. 2 designation nearly didn't happen.
While Grand Valley rolled last week over a winless American International squad, 45-3, Ferris State was taken to the limit by a Saginaw Valley team that has given them fits in recent years.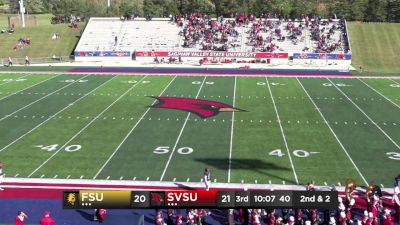 Unlock this video, live events, and more with a subscription!
Get Started
Already a subscriber? Log In
In that win over the Cardinals, Ferris State jumped out to a 20-7 lead after one quarter, and looked like they might run away. But then it was SVSU's turn, scoring 21 unanswered over the second and third quarters, putting them up 28-20 with 15 minutes left to play.
But the Bulldogs found a way, getting an Eddie Jewett field goal halfway through the fourth, then seeing Carson Gulker run in from a yard out with just over a minute to play for what proved to be the winning score, before adding a safety on the ensuing defensive possession for good measure. With quarterback Mylik Mitchell out since the second game, the Bulldogs have turned to Evan Cummins. Cummins hasn't been as dynamic as Mitchell, but has been steady, throwing six touchdowns against three interceptions. He's been strong as a runner, second on the team with 173 yards and a pair of touchdowns.
With the Bulldogs leaning on the run more in Mitchell's absence, Carson Gulker has carried the load, already sitting at 12 touchdowns in just five games.
The Lakers counter with the quarterback-running back duo of Cade Peterson and Tariq Reid. Read sits at 540 yards on the season and has found the end zone 10 times, while Peterson has added four scores on the ground, another eight through the air, and just one interception.
If there is any edge to be gleaned in this matchup, it's in Grand Valley's ball security. The Lakers have given the ball up just six times for a plus-eight turnover margin, while Ferris State has lost the ball 10 times this year, including seven fumbles, and is even on the year in turnover margin.
While Grand Valley leads the all-time series between the two, 29-22-1, the Bulldogs have dominated play recently, winning eight of the last nine games including two meetings last season. Ferris State won 35-28 in Allendale during the regular season, then crushed the Lakers 54-20 in the 2nd Round of the postseason.
Wayne State Vs. Davenport
While the teams in the Anchor-Bone Classic are rightfully getting the headlines, the Davenport Panthers have quietly continued their winning ways. They rallied last week to top Northern Michigan in overtime, 27-24, and are now 5-0 and the only 2-0 team in GLIAC play.
Leading 21-10 heading to the fourth, the Panthers saw Northern's offense go on two drives that combined for 23 plays and over nine minutes of clock to take a 24-21 lead with 45 seconds left.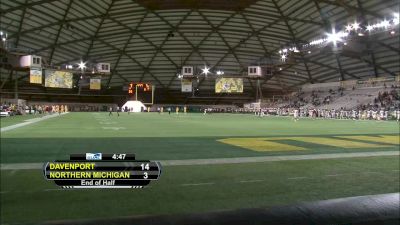 Unlock this video, live events, and more with a subscription!
Get Started
Already a subscriber? Log In
But the Panthers moved the ball to the Northern 19 where Brandon Gielow played the hero. He booted the tying field goal as regulation expired, then nailed what proved to be the game-winner in overtime, thanks to Devin McGee picking off a pass on Northern's ensuing possession.
Jason Whittaker, who had 12 touchdowns the previous two games, was held somewhat in check. He threw for two touchdowns but completed less than 50 percent of his passes and was picked off twice.
While Davenport's dream season continued, Wayne State's has turned into a nightmare, The Warriors dropped their fourth straight to fall to 1-5 overall after giving up a Michigan Tech touchdown in the closing moments for a one-point loss.
The Warriors have found their rushing attack in defeat the last two weeks, with reigning Freshman of the Year Myren Harris erupting for 295 yards on 36 carries and a pair of scores. Kendall Williams added 121 and two scores as the Warriors posted 414 rushing yards last week.
Northern Michigan Vs. Michigan Tech
The Miner's Cup sees the Wildcats make the trip over from Houghton to Iron Mountain in a game where the winner will find themselves suddenly just a game back in the GLIAC standings.
Northern looks to rebound after the heartbreaker against Davenport. The Wildcats were outgained by over 100 yards and committed 11 penalties, but forced a pair of turnovers in regulation.
Tech got its season back on track with the rally against Wayne State, getting a huge game from quarterback Will Ark, who totaled 340 yards through the air with three scores, plus another 30 and a touchdown on the ground. Daris WIllis shined for Tech as well, hauling in nine balls for 183 yards, including a 79-yard touchdown pass.
Tech was victorious a season ago, taking a 21-14 game in Marquette, getting the game-winning touchdown with 18 seconds left in the game.