2022 Carson-Newman vs Tusculum
SAC Games Of The Week: A Week Of Upsets Creates Early Chaos
SAC Games Of The Week: A Week Of Upsets Creates Early Chaos
An upset-filled Week 5 sends the South Atlantic Conference into Week 6 with some surprise contenders, and favorites in need of a rebound.
Oct 5, 2022
by Kyle Kensing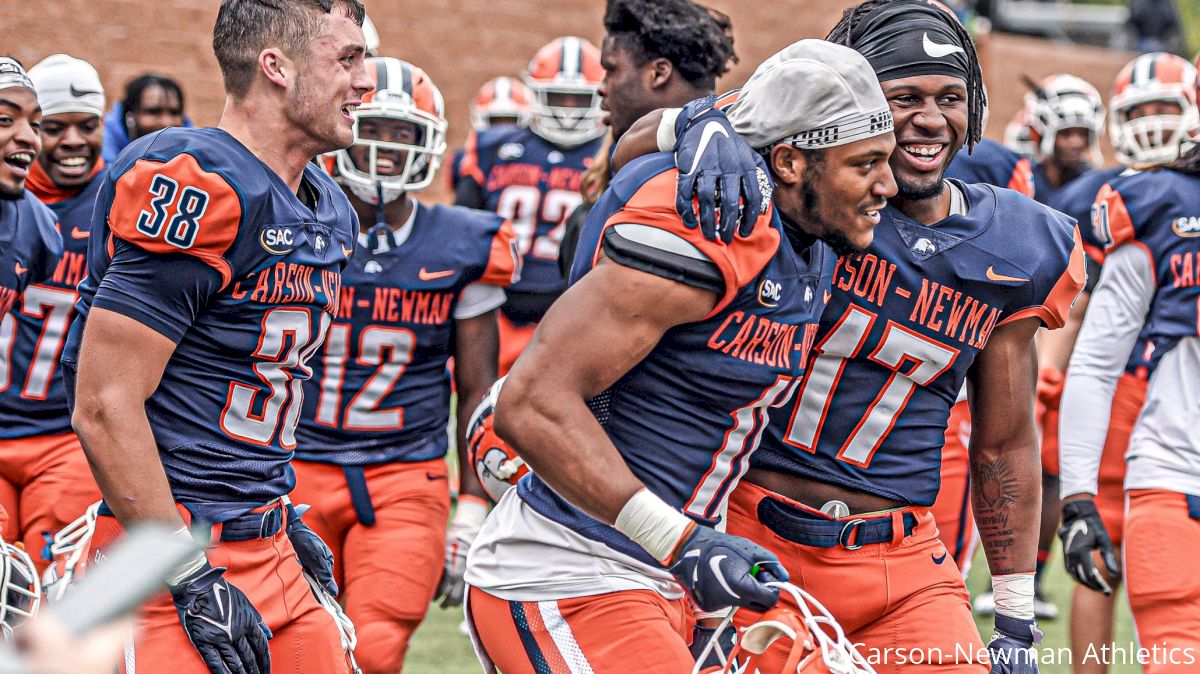 Hurricane Ian forced changes to the South Atlantic Conference's Week 5 schedule — and that has hardly the only upheaval on the docket.
Beginning with the Thursday doubleheader moved up from the weekend, Week 5 created chaos in a SAC championship race that's only just begun. Limestone went into Mars Hill and beat the Lions at their own style of game, winning a 17-14 defensive struggle.
Tusculum, which had been posting some of the more impressive offensive numbers in the SAC, was left standing in a 14-13 grinder against Barton. But the most chaotic development of Week 5 came on Saturday, when Carson-Newman stunned reigning conference champion Newberry, 24-14.
The weekend of upsets leaves just two teams undefeated in conference play — and they just happen to face off in Week 6, highlighting the slate of potentially pivotal SAC games.
Limestone at Lenoir-Rhyne
Limestone's reversal under coach Mike Furrey this season is nothing short of remarkable. The Saints' only loss came Week 1 against FCS opponent Gardner-Webb; since, they've won four straight (a program record) and three in-conference. That matches Limestone's SAC win total over the 2019, spring 2021 and 2021 seasons combined.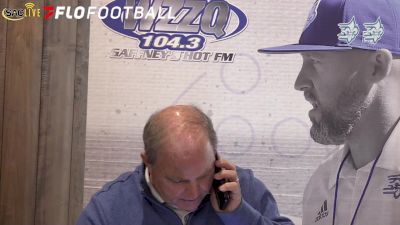 Unlock this video, live events, and more with a subscription!
Get Started
Already a subscriber? Log In
Tre Stewart's been outstanding as the engine driving a much-improved Limestone offense. Stewart is averaging 153.6 rushing yards per game, fourth-best in Div. II, and has accrued 768 yards on the ground to rank second nationally.
Stewart's 10 total touchdowns (nine rushing, one receiving) also set the pace for a Limestone bunch scoring almost 36 points per game. The Saints' approach isn't conventional, but playing both John Seter and Dustin Noller at quarterback has proven effective.
The two-quarterback approach presents an interesting test for a Lenoir-Rhyne defense that has improved its yield nearly every week. Since losing Week 2 to reigning national champion Ferris State, the Bears have held opponents (all in-conference) to 20, 13 and 10 points
Lenoir-Rhyne has also won those game going away, none with a margin of less than 21 points.
Defensive tackle Andre Jefferson has been outstanding, racking up 5.5 tackles for loss, 4.5 sacks and three quarterback hurries through Lenoir-Rhyne's first five games.
Running back Dwayne McGee has stepped up his production on the other side of the ball after an underwhelming first two games, rolling up more than 300 yards with five rushing touchdowns in the Bears' three conference wins.
Carson-Newman at Tusculum
Tusculum is emerging as a surprise contender for the SAC crown after its Week 5 win over Barton. The Pioneers are 4-1 on the season and one of three teams in the Mountain Division with 2-1 conference records.
Keeping pace in what appears to be headed for a neck-and-neck finish does not allow for a slip-up. On the flipside, Carson-Newman can build momentum from its monumental defeat of Newberry and launch itself into the discussion.
The Eagles are 1-2 in the SAC, which means they're just a game behind the division-leading trio of Tusculum, Emory & Henry and Mars Hill with all three on the docket in October.
Carson-Newman's run-heavy offensive approach has resulted in five Eagles averaging from 25 to a little more than 65 yards per game on the ground. Four of those players — T.J. King, Tyree Nelson, Tyler Curtis and Ivan Corbin — have carried for multiple scores. The quarterback Corbin also has four touchdown passes and 478 yards on just 45 completions through five games.
Tusculum is riding the high of rallying from down two touchdowns to beat Barton, a matchup last week that looked like it could have been headed toward trouble for the Pioneers. Jordan Terrell's 81-yard touchdown run in the first quarter put Tusculum in an early hole, while a second-quarter Bulldogs touchdown pushed the lead to 13 points.
Never underestimate the importance of special teams, however; a blocked extra point proved vital as Tusculum took control. In addition to shutting out Barton in the second half, the Pioneers limited the explosive Terrell to 3.3 yards per carry outside of his long touchdown run.
Seven tackles for loss were key to Tusculum's defensive showing. Carson-Newman is giving up more than six TFL per game, which could be a subplot to watch in the Week 6 matchup.
Barton at Newberry
Last week's one-point loss to Tusculum came on the heels of a 24-18 loss to Mars Hill in Week 4. Barton cannot sustain a third conference defeat and have any realistic hope of contending for the conference title. As for reigning champion Newberry, remaining games against Lenoir-Rhyne and Limestone present the Wolves a clear path back to the top despite last week's loss, but a second consecutive defeat complicates things.
Barton has languished in the second half each of the last two weeks, and the third quarter especially. The Bulldogs' defense struggled to get off the field against Mars Hill in the third, while Barton's own time-consuming drive ate almost six minutes — and ended with a fumble.
Against Tusculum, the Bulldogs struggled to get into the red zone during the second half, which forced a pair of long, missed field-goal attempts. Barton also failed to convert on fourth-down of a drive stalled at the Pioneers 33-yard line, which consumed more than seven minutes.
Finishing drives against Newberry will be key — and just as essential for the Wolves. More specifically, Newberry must improve on third-down dramatically after a dismal 2-of-10 on its attempts against Carson-Newman.