2022 Valdosta State vs Delta State
Road-Tested Delta State Comes Home At 4-0, Ready To Challenge In GSC
Road-Tested Delta State Comes Home At 4-0, Ready To Challenge In GSC
Delta State opened the 2022 season with four straight road trips. Undefeated and headed home, the Statesmen are defying expectations in 2022.
Sep 30, 2022
by Ron Balaskovitz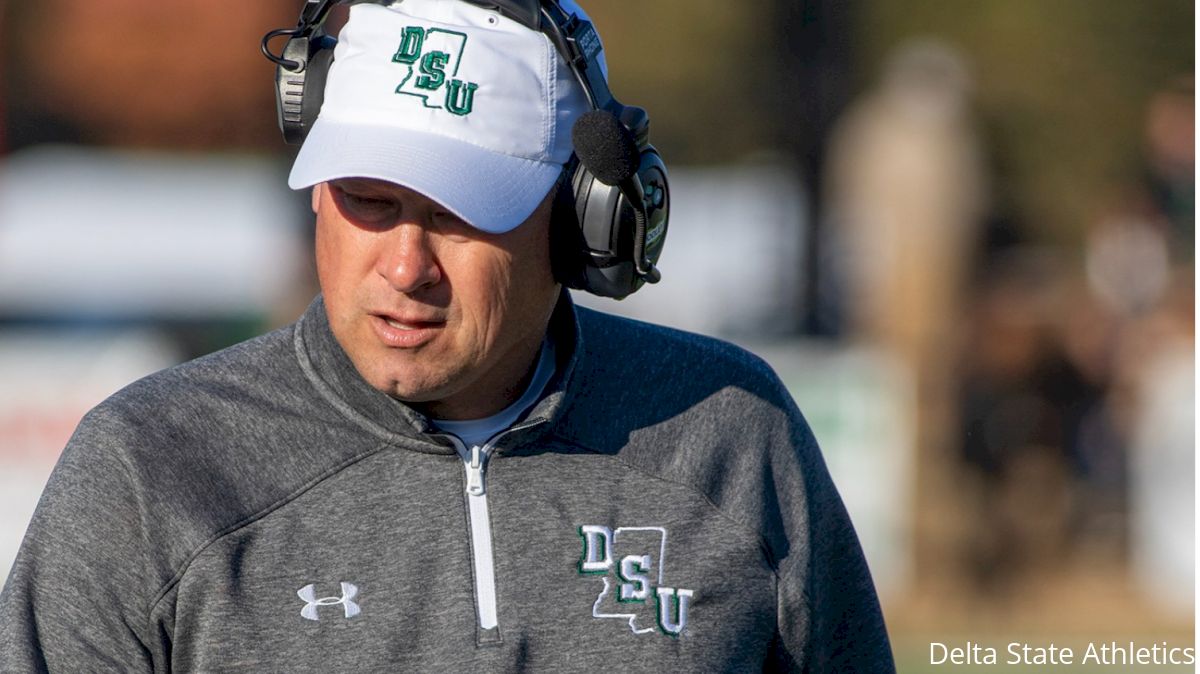 Picked to finish in the bottom half of the Gulf South, and with them opening the season with four straight road games, it would have been easy to write off the Delta State Statesmen before the season even began.
DSU had other plans.
The campaign began with a win over Kentucky State — which DSU had to pull strings to even make happen — then a blowout defeat of McKendree in Illinois. But it's been the last two that suddenly have the Statesmen commanding attention.
First came a 28-17 win over in-state FCS foe Mississippi Valley State. Then, in Week 4, DSU turned the Gulf South upside down with a 45-42 win over perennial conference and national title contender West Florida in a double-overtime thriller.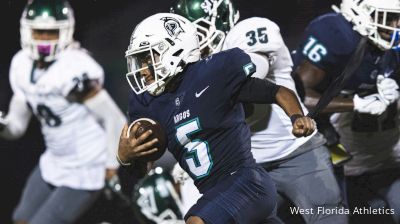 Now at 4-0 through the first month and coming home — finally — excitement is building for the Statesmen.
"Our team, they know it was a big win, there's a little buzz around campus, but I haven't been around campus much," DSU coach Todd Cooley said. "I've been pretty much staying in [the football office] worrying about Valdosta State. It was a big win, but our players know that thing is over with now, and we have to move on, so that's where we're at."
According to Cooley, the unprecedented four-game road trip to open the season was the result of teams avoiding scheduling the Gulf South, whether as new conference members or even for non-conference dates.
Now that the road swing is over, it doesn't get any easier for the Statesmen, who could vault themselves into conference title and playoff contention — if they can knock off visiting Valdosta State. The standard-setting program in Div. II heads to Parker Field at McCool Stadium on its own three-game road swing highlighted by stiff challenges in the first two weeks.
Cooley knows how taxing such road trips can be. While Delta State has been riding high through the season's start, it hasn't been easy returning home, he said. The Statesmen find themselves battered after riding buses each week for the past month.
"The biggest problem is not only that you're playing Valdosta State, it's the fact that, yeah it was a big road win, but that was our fourth road win in a row," Cooley explained. "We're tired; we're a tired football team who's been on the road too much. We're worn out, and that's the biggest thing I saw.
"You get home at six in the morning, play a four-hour game giving everything you've got," he continued. "We were already beat up coming in, now we're more beat up, so we've had to really be smart with how we've approached this week."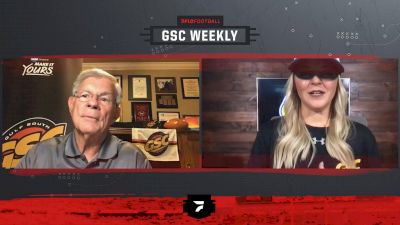 Despite the added degree of difficulty from travel, the Statesmen fueled their 4-0 start doing something DSU teams in recent years struggled to: close out games.
Last season, DSU was 4-6, with four of those losses coming by a single score. In 2019, the team was in position to make the NCAA Playoffs, but lost to perennial power Grand Valley by four, then dropped the season-finale to Mississippi College.
Cooley says those lessons from season's past are something the team has grown and learned from in their "family" meetings, where they discuss how to avoid making the same mistakes again.
"What people have forgotten in this whole deal is that in 2017, we started 6-0, and turned the ball over in the second half of the playoffs, or we'd play West Florida in the regional final at our place," Cooley said. "In 2018, we were bad, a bad football team; 2019 we started coming back a bit, (then quarterback Patrick) Shegog gets injured, and we had a chance to beat Grand Valley on the road.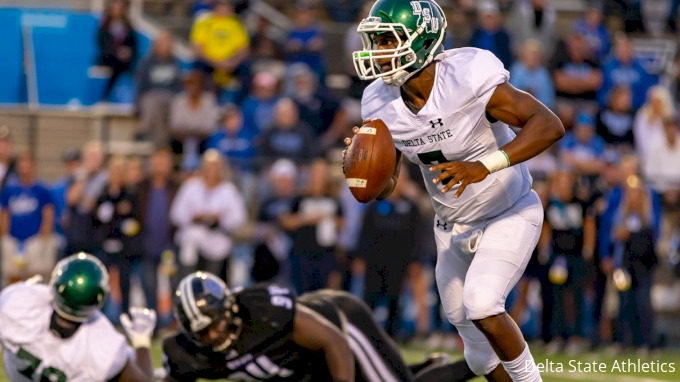 "So, we've been right there a few times; we just feel like it's time for us," he added. "Why not this team, why not us? We work hard, we're doing things the right way, and our players have bought in. There's more talented teams out there, we know that, but we do hard things better here, and we feel like that's going to give us an opportunity, and we hope it does because Valdosta State is a good team."
Cooley views Saturday's game with the Blazers as a measuring stick for this season's squad, and perhaps a chance to really make a statement two games into the GSC slate. A strong showing would be especially indicative of the Statesmen flipping the GSC landscape after the Blazers had their way with DSU a season ago one week after a hard-fought matchup with West Florida.
"They beat us 55-0 a year ago, so for us to be able to compete and make it a ball game I feel like we're making strides as a program," Cooley added. "Beating them would be a big-time feather in our cap if we could do it. It would be another, what most people on the outside would say, is a huge upset.
"But it's what we have to do," he said. "Nobody is going to feel sorry for us, our schedule or anything else. We've just got to do hard things better. This group does hard things better to this point. I really like this team and their mindset."