2022 Valdosta State vs Delta State
GSC Games Of The Week: Depth On Display With Four In The Top 25
GSC Games Of The Week: Depth On Display With Four In The Top 25
Delta State's upset of West Florida in a double-overtime classic in Week 4 sets the stage for a wild and unpredictable Gulf South slate still to come.
Sep 29, 2022
by Ron Balaskovitz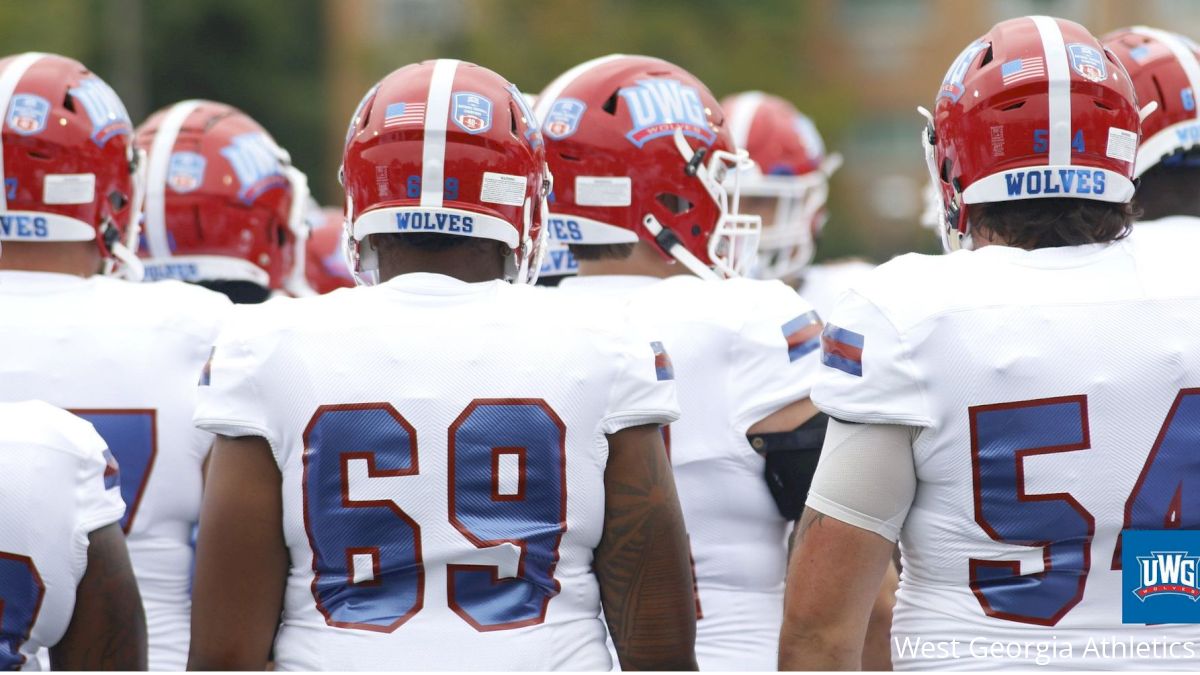 Delta State helped flip the Gulf South on its head early into the conference season last week, outlasting one of the preseason favorites – West Florida – in a double-overtime classic.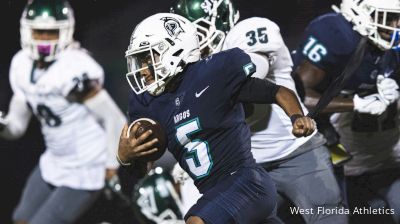 With a DSU team picked to finish near the bottom of the league in the preseason poll stunning a recent Gulf South leader, the whole conference should be on notice in the coming weeks.
Four Gulf South teams are now ranked in the AFCA Top 25, and all are in action in a Week 5 filled with conference matchups.
No. 13 Valdosta State Vs. No. 25 Delta State
Delta State capped its four-game road trip to open the season in dramatic fashion, scoring a 45-42, double-overtime win against then-No. 6 West Florida in Pensacola.
The Statesmen finally return home this week, but will get no reprieve from a brutal early-season schedule when they host perennial title contender Valdosta State.
In that win over West Florida, DSU forced four turnovers, including recovering a fumble in overtime that set up what proved to be the game-winning field goal. Quarterback Patrick Shegog continued his impressive start to the season, putting his name into the Conference Player of the Year race with 294 passing yards and three scores, while adding another 82 yards and a touchdown on the ground.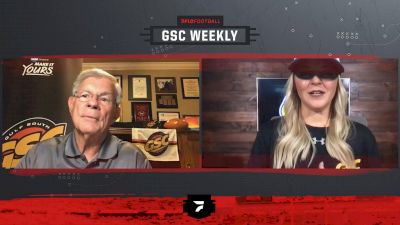 Shegog and the DSU offense are averaging 41 points per game, third-best in the GSC.
Expect Saturday's game against Valdosta to be a shootout, as the Blazers come in averaging 41.3 points per game, a total they've needed every bit of as the defense continues to scuffle.
Valdosta climbed to 3-1 last week, but it again wasn't easy for the Blazers. They needed a Seth McGill touchdown run with fewer than eight minutes left to beat Shorter, preseason pick to finish the Gulf South cellar, 34-30.
It was the same story all season for the Blazers: The offense rolling, this time getting four scores on the ground, while the defense struggled to get stops, giving up 466 yards and 26 first downs to the Hawks.
DSU will be out for revenge after Valdosta State cruised to a shutout rout last season.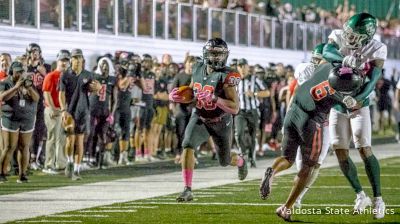 North Greenville Vs. No. 14 West Florida
West Florida has to feel like it let one get away in the loss to Delta State, coughing the ball up four times yet still managing to put up an astounding 662 yards of offense.
The Argos rushed for 386 yards as a team, led by Shomari Mason's 214, while quarterback Peewee Jarrett continued his stellar play in the season's first month. He rolled up over 360 yards of total offense and passed for four touchdowns in the loss.
West Florida enters Saturday's game as the top scoring team in the GSC at nearly 48 points per game. And, despite giving up 45 points last week, the Argos rank third defensively in the league, giving up less than 20 points per game.
North Greenville faces a stiff challenge, all told. The Crusaders held off a solid Findlay (OH) team last week, 34-27, to even its record at 2-2. The big rushing totals from West Florida last week could be a problem for the Crusaders defense, which gave up 252 yards on the ground in that win.
However, North Greenville counters with an effective offense that saw the receiving duo of Doug Washington and Tyler Hamilton combine for 17 catches and 227 yards against Findlay. Washington hauled in the 78-yard, game-winning touchdown.
UWF rolled in last season's game, 52-10, putting up 38 unanswered points after it a 14-10 start.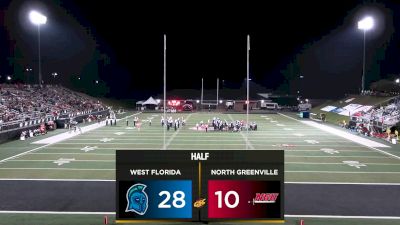 Unlock this video, live events, and more with a subscription!
Get Started
Already a subscriber? Log In
Mississippi College Vs. No. 5 West Georgia
With the preseason favorites and perennial title-contenders Valdosta State and West Florida facing first-month issues, is West Georgia suddenly the team to beat in the GSC?
The Wolves will try to stake their claim to the title after putting the clamps on West Alabama last week in their GSC opener, 22-7. The stingy defensive performance was a major win for a team that's more often associated with its prolific, air-raid offense.
That defense has carried the load for the Wolves this season, however, coming into Saturday's game having given up just 14 points in its three games. The offense hasn't been shabby either, averaging 34 points per game.
In the win over West Alabama, the Wolves swarmed after allowing a first quarter touchdown, giving up just 85 rushing yards on 35 attempts for the game. UWG ris giving up less than three yards per carry and has conceded just one score on the ground through three games.
The Wolves face their biggest test of the season in terms of rushing offense, as the Choctaws of Mississippi College come to town. They lead the GSC at 280 yards per game on the ground, good for more than 1100 yards already, operating out of the option.
West Georgia overwhelmed MC in the first half of last year's 40-21 victory, jumping to a 27-7 halftime lead.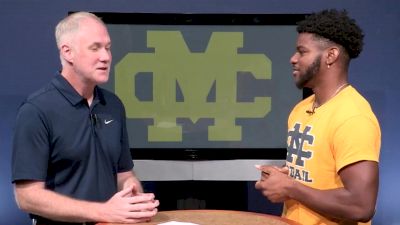 Unlock this video, live events, and more with a subscription!
Get Started
Already a subscriber? Log In

Three Choctaws average more than 60 yards per game, led by Marcus Williams at 76 yards per game and a whopping 8.7 yards per carry.