2022 Tuskegee vs West Alabama
GSC Games Of The Week: MC, NGU Meet In League Opener
GSC Games Of The Week: MC, NGU Meet In League Opener
Mississippi College and North Greenville kick off Gulf South competition with a key league opener, while Valdosta State looks to regroup after a rare loss.
Sep 15, 2022
by Ron Balaskovitz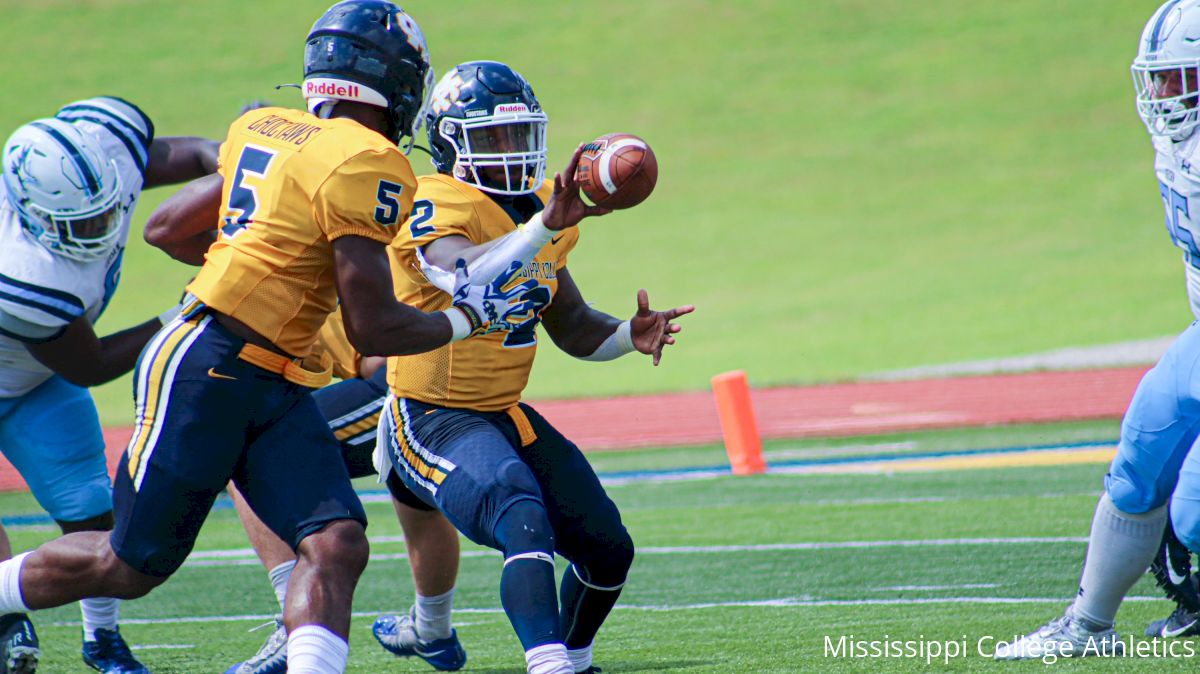 The Gulf South continued its strong run of non-conference play with another 6-2 mark in Week 2 to push the league's mark to 12-4 this season. However, the biggest news from last week came from one of the two losses.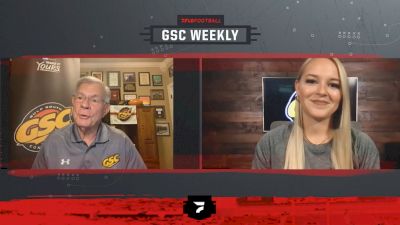 Perennial national title contender Valdosta State fell in a major upset to Virginia Union, 45-40, and dropped out of the Top 5 to No. 15. The vulnerability of the Blazers suggests a wide-open title race in 2022, with some conference competition kicking off in Week 3.
North Greenville at Mississippi College
The Crusaders and Choctaws open the GSC slate with Mississippi College picking up its first win of the season last week, 26-8 over Keiser. North Greenville fell to 0-2 but impressed in a hard-fought, 29-22 against Top 10-ranked Newberry.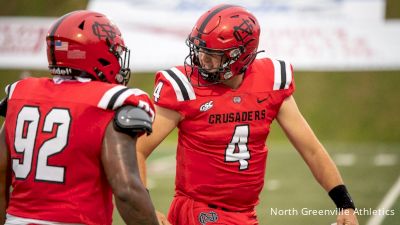 The Choctaws found their offense early against an NAIA national championship hopeful in Keiser, putting up 19 points in the opening quarter and never looking back. They relied, as always, on a potent ground game. MC posted 261 yards on a whopping 51 carries out of the option, while mixing in a rare, 53-yard touchdown pass from DeAnte' Smith-Moore to Jacob Stephens.
The Crusaders, meanwhile, went toe to toe with defending South Atlantic Conference champion and currently No. 9-ranked Newberry, a team that bounced West Florida from the 2021 Playoffs. However, a 10-0 deficit in the second quarter proved to be the difference for Newberry.
While the loss stings, the Crusaders found their passing attack in the loss. Dylan Ramirez threw a pair of big touchdown passes with an 89 yarder and another for 55 yards, and all three North Greenville touchdowns came via pass.
Ramirez finished with 316 yards in the loss, three touchdowns and no interceptions.
Mississippi College won last season's matchup, 41-21. This year's can provide a building block to possible playoff contention for two teams that could surprise in GSC play.
Tuskegee at West Alabama
An in-state showdown, and perhaps a chance for West Alabama to work out the final kinks before hosting West Georgia in a big GSC opener next week.
The Tigers shined last week against Miles in a 31-0 shutout, and continued to pick up votes in the AFCA Div. II polls.
Tucker Melton earned GSC Offensive Player of the Week honors after passing for an even 400 yards with four touchdowns. The UWA defense also showed out, allowing just 161 total yards and forcing 11 punts.
West Alabama faces a winless Golden Tigers team coming off a 42-10 decision last week against Div. I Hampton. Through two games, Tuskegee has struggled to get the offense going, totaling just 16 points, and averaging less than 200 yards per game.
UWA won a 33-7 rout over Tuskegee last season, and aims to avoid a trap this time around ahead of a marquee Gulf South opener looming in Week 4.
Valdosta State at Miles
If ever there was a team in need of a get-right game, it's surprisingly the usual GSC standard-bearing Valdosta State Blazers.
After winning a closer-than-expected game against NAIA Keiser in Week 1, the Blazers were stunned at home last week by Virginia Union, 45-40. After blanking VU in the opening quarter, the guests scored 24 points in the second, then kept it rolling in the second half, at one point building an 18-point fourth quarter lead before the Blazers tried to rally in the last eight minutes.
While the Blazers offense posted over 500 yards, the defense was gashed on the ground for 352 yards on 46 carries, and average of more than seven yards a tote.
Miles comes in at 0-2, and have scored just 13 points in their two games, one against FCS Alabama State. If Valdosta State can't figure out a way to slow down this Golden Bears offense, it could end up being a long season for the Blazers.