2022 Ferris State vs Lenoir-Rhyne
Ferris State Looking To Feed Off National Championship Momentum For 2022
Ferris State Looking To Feed Off National Championship Momentum For 2022
Before the start of a new season, Ferris State head football coach Tony Annese becomes nervous. It doesn't matter how the previous season turned out.
Sep 7, 2022
by Stephen Kerr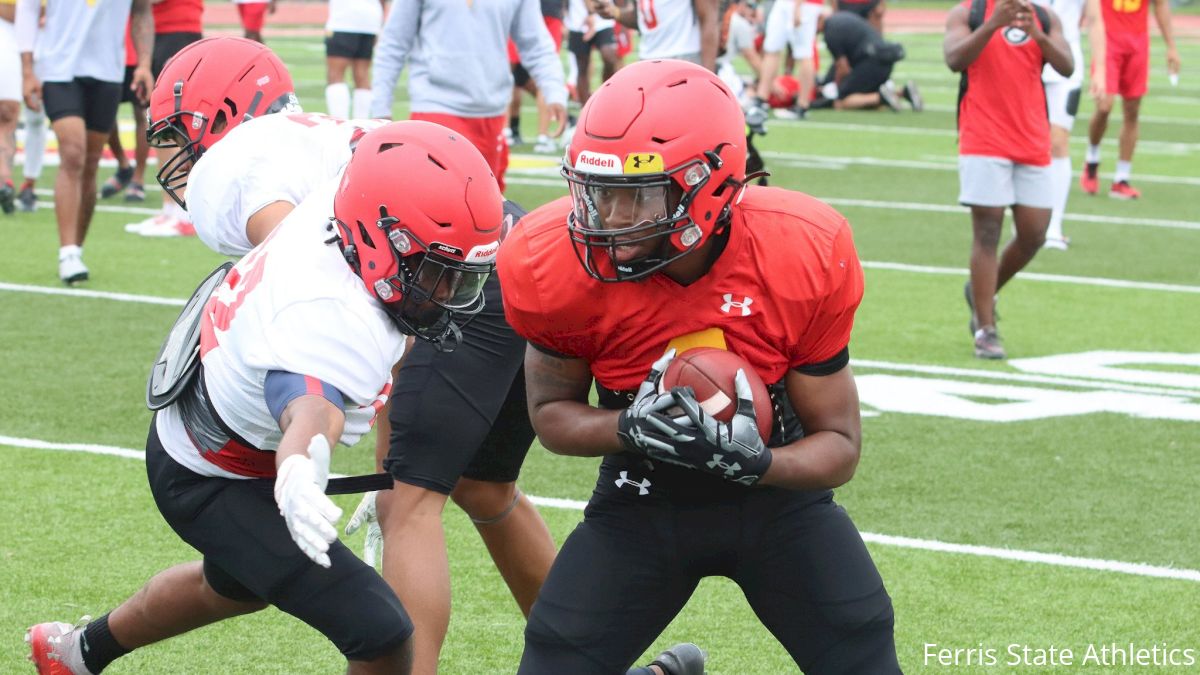 Each year, before the start of a new season, Ferris State head football coach Tony Annese becomes nervous. It doesn't matter how the previous season turned out; the butterflies in his stomach always feel as if he's coaching his first game.
It's no surprise, really.
Each year is different and has its own look and feel, but the 2022 season is especially unique for the Bulldogs, as it's the first time the program will play a game as the defending NCAA Division II national champions, following a 14-0 campaign. Almost every preseason poll has the team ranked No. 1 in the country.
"You'd think I'd grow up and not be nervous," Annese told reporters following a late August practice. "I'm excited about this group. They've done it the right way. Our camp was really, really good, attitudes were awesome, effort was incredible. I'm excited about their opportunities."
As it turned out, Annese needn't have worried.
The Bulldogs began the defense of their national title Sept. 1 with a 36-20 win over Central Washington. The Wildcats put up a fight early on, taking a 10-7 lead in the second quarter, before FSU roared back to take control. The Bulldogs stretched their record in season openers to 9-1 under Annese and haven't dropped a home opener since 2004.
Annese has made winning a habit since becoming the Bulldogs' 13th head football coach in December 2011.
His first season was an instant success. He led FSU to a 7-4 record, making him a finalist for the prestigious Liberty Mutual Coach of the Year Award. The team scored some key victories over defending national runner-up Wayne State, Michigan Tech and arch-rival Grand Valley State.
It was just the beginning of a number of historic milestones for the Bulldogs.
They won their first GLIAC title in 15 years in 2014, posting the first 11-0 record in the program's 106-year history and reaching the Division II playoffs for the first time since 1996. Another GLIAC championship and unbeaten regular season culminated in a Division II National Semifinals appearance in 2016 for the second time in school history.
In 2018, FSU reached the national championship game for the first time, matching the all-time NCAA wins record with a 15-1 mark. After reaching the national semifinals again in 2019, they finally got over the hump last season by knocking off Valdosta State 58-17 to win the national championship.
Prior to his arrival at FSU, Annese spent three seasons as head coach at Grand Rapids Community College.
The Raiders claimed the NJCAA Division II national championship in 2009 and 2011. He also spent 25 years at the prep level and was inducted into the Michigan High School Football Coaches Association Hall of Fame in 2011.
Reflecting on his time at FSU, Annese downplayed his own success and instead credited the players he's coached over the years.
"It's all about players," he said. "The coach is really just a guiding hand to help young people kind of be steered in the right direction. But our guys here are unbelievable. The determination they show every day to be the best version of themselves in the weight room or on the practice field... our players are incredible. I hope this university appreciates what they've done."
In last season's national championship-clinching game, quarterback Jared Bernhardt ran for three first-half touchdowns and totaled 148 yards rushing, Tyler Minor rushed for 125 yards and a score, and Jeremy Burrell had 103 yards on the ground.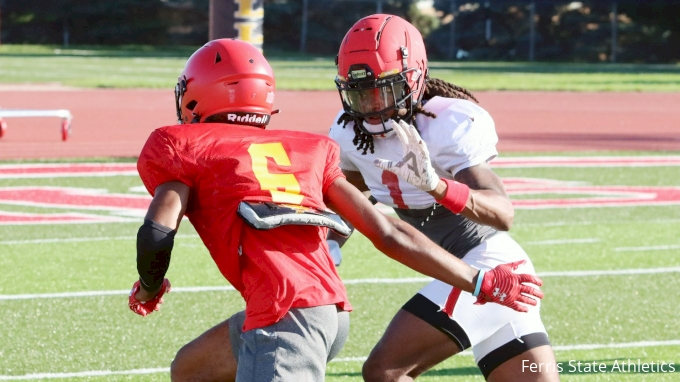 Quarterback Mylik Mitchell, who also saw action in the game, was 3-of-6 passing for 122 yards.
"From where I came from, from where a lot of people on this team came from, seeing everybody come together and do their thing, it's amazing," Mitchell said after the game.
Annese isn't shy about using multiple quarterbacks, as evidenced by Bernhardt, Evan Cummins and Mitchell playing in the national championship. While Mitchell is expected to handle the majority of the snaps this season following Bernhardt's departure, Annese indicated he won't hesitate to use more than one if necessary.
"I wouldn't be surprised if we played five quarterbacks," Annese told reporters during GLIAC Media Day in late August. "We've got five guys who have the capacity to lead us. I know people think that's crazy, but we practice with equal reps with five guys right now."
Mitchell, a redshirt junior who threw for 1,321 yards and 12 touchdowns last season, set a school record with 508 passing yards in a win over Northwood last October. The Cleveland native is glad to have the luxury of depth at his position.
"We've got a real tight-knit group, especially in the quarterback room," Mitchell said during Media Day. "We support each other on and off the field. When game day comes around, it's nothing but support and love from them guys."
Defensive end Caleb Murphy will be the face of a Bulldog defense that allowed just 256 points from their opponents in 2021. Murphy, a sophomore, was the GLIAC Defensive Lineman of the Year last season after tallying 14.5 sacks and 21.5 tackles for loss. He's prepared to take on more of a leadership role this season.
"I'm a very vocal, very funny guy," he said during Media Day. "I try to make the guys feel comfortable and make sure they're OK and they know everything they're supposed to out in the field."
Four NCAA Division II playoff qualifiers headline the Bulldogs' 2022 schedule, with all four coming in the first six games. It's a slate befitting of a national-championship team sporting a 39-game regular season winning streak, including the season-opening win against Central Washington.
1-0. #RockTheTop pic.twitter.com/Oqtcxpc6kS

— Ferris St. Football (@FerrisFootball) September 2, 2022
"It will be exciting to face a number of potential postseason contenders, and our non-conference matchups will prepare us well for another challenging conference slate," Annese said following the release of the 2022 schedule.
Having a target on their backs is nothing new for the Bulldogs, who rank as the winningest D2 Football program in the country over the past several seasons.
"We've always been a good winning program, for the most part, since Coach Annese's been here," Murphy said during Media Day. "As long as we do our job and continue to do what we've been doing, we'll be OK."