2021 Southwest Baptist vs West Florida
Gulf South Games of the Week: North Greenville Faces Top 25 Clash
Gulf South Games of the Week: North Greenville Faces Top 25 Clash
Week 2 in the Gulf South Conference sees North Greenville with a prime opportunity against No. 15 Newberry, while Valdosta State looks to build.
Sep 6, 2022
by Ron Balaskovitz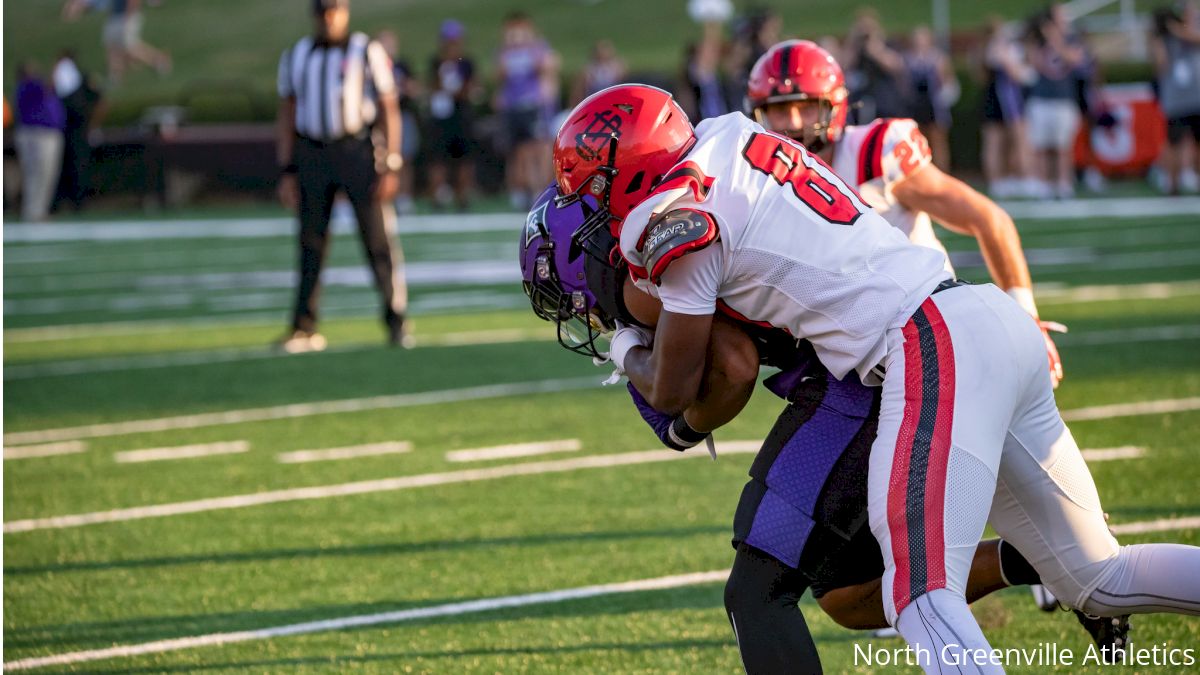 The Gulf South opened the 2022 campaign in impressive fashion, continuing its recent run of dominant Week 1s with a 6-2 collective mark. The league's only losses came against a Top 25 opponent (Mississippi College at Albany State) and a solid FCS program (North Greenville at Furman).
This week, four of the league's eight teams are at home, including one hosting a Top 25 squad with the chance to pull an upset.
No. 15 Newberry Vs. North Greenville
It was tough sledding for the Crusaders in Week 1. But in their defense, North Greenville took a road trip to face a Furman side that garnered votes in the FCS Top 25 polls. The Paladins rolled from start to finish in the game, picking up a 52-0 victory, 45 of those points coming in the first half.
The Crusaders did find some success on the ground in the game, however, posting 114 yards on 25 carries, with EJ Humphrey emerging for 72 of those yards on just eight totes.
It's tough to put stock into how much North Greenville may have improved with that limited sample size, so Saturday's tilt with Newberry should be a more fair measuring stick.
The reigning South Atlantic Conference champion Wolves opened their 2022 campaign at home against Allen and rolled to a 40-6 win.
WOLVES WIN‼️‼️ #WeAreOne #getNorgetout pic.twitter.com/Rsijdy6d0C

— Newberry College Football (@Newberry_FB) September 4, 2022
Newberry gained 460 yards, 260 of them on the ground, so expect some old-school, smash-mouth football Saturday with two competent rushing offenses.
Dwayne Wright was the big hitter for the Wolves, finishing with 133 yards and averaging over 11 yards per carry, while quarterback Dre Harris had three of his 10 pass completions go for a score.
Defensively, Newberry collected four sacks with Devante Gambrell accounting for 2.5 of them. The defensive backfield also swarmed to the ball, breaking up 10 passes in the victory.
The two teams played a tight game in 2021, with Newberry earning a 24-14 win on its home field.
No. 11 West Florida Vs. Southwest Baptist
West Florida rolled in a 52-3 laugher over Warner last week, notching 45 of those points in the opening half and 31 in the second quarter. UWF scored four touchdowns in less than 10 minutes to take control.
Peewee Jarrett stepped into the starting quarterback role for the Argos and picked up where last season's offense with Austin Reed behind center left off. Jarrett passed for 246 yards and four touchdowns in just one half of work. He and Caden Leggett seem to have early chemistry, hooking up for a pair of scores including a 51-yarder.
Defensively, West Florida flexed its muscle by holding Warner to just 144 yards on 61 plays ran. Devin Thomas and Justice Willams each forced a turnover for the Argos.
Southwest Baptist will look to improve on last season's 4-7 mark, and took the first steps last week with a 41-17 win over UT-Permian Basin, getting revenge after falling to the same team last year, 24-16. At one point the Bearcats led 41-3.
September 4, 2022
The Bearcats ran it right at UTPB in that win, rushing 53 times for 249 yards and three touchdowns, while adding another 213 through the air. Abel Carter was the workhorse for SWB in the win, carrying 25 times for 173 yards and all three rushing scores. Carter is the featured back after rushing for just 333 yards during his sophomore campaign.
While the offense ran wild, the Bearcat defense held UTPB to just 181 yards of offense. Antoine Baylis collected two sacks in the game.
SWB will be looking to avenge another loss from a year ago, with West Florida taking the 2021 game by a 63-14 romp.
Virginia Union Vs. No. 3 Valdosta State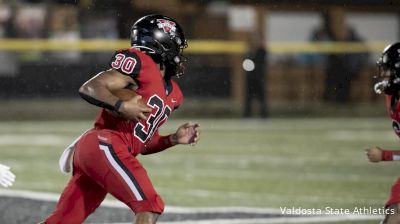 OK, take two for the Blazers in the Tremaine Jackson show as Week 1's win over NAIA Keiser was closer than any thought or hoped it would be.
While the Blazers did pull out a 36-21 win, a game they trailed 7-6 at the half and 14-13 midway through the third quarter before scoring 13 unanswered points in the fourth to eventually pull away. Give credit to Keiser, a good NAIA program with national title hopes of its own, for making the Blazers sweat.
Jamar Thompkins carried for 114 yards and a score for VSU, which leaned on the ground game as quarterback Ivory Durham struggled to get in rhythm in the passing game. Durham went just 17-of-39, but managed 270 and a score.
If there was a big bright spot for the Blazers in the win, it came from the foot of Estin Thiele, who was a perfect 5-for-5 on field goal attempts, including a long of 45 yards. Having a trusty kicker could be a key factor for a Valdosta State team that always has national title aspirations.
It's hard to know what to make of Virginia Union, which looked impressive in Week 1 in a 77-0 win…albeit over a NCCAA team in Virginia-Lynchburg.
The Panthers scored 14 points in each quarter and finished with 489 yards of total offense. Virginia Union totaled 306 passing yards and five scores through the air on just 16 completions in the mismatched affair.
Valdosta State won last season's game in a 51-7 rout, and should do the same this year. If the Blazers struggle again, however, it should sound alarm bells before the preseason favorites jump into GSC competition.