2023 CAA Football
Four CAA Teams In AFCA Top 25, Another Two Receive Votes
Four CAA Teams In AFCA Top 25, Another Two Receive Votes
Fifth-ranked Villanova led four CAA teams in the AFCA Top 25 ahead of Week 2, while William & Mary joined the poll with its defeat of Charlotte.
Sep 6, 2022
by FloFootball Staff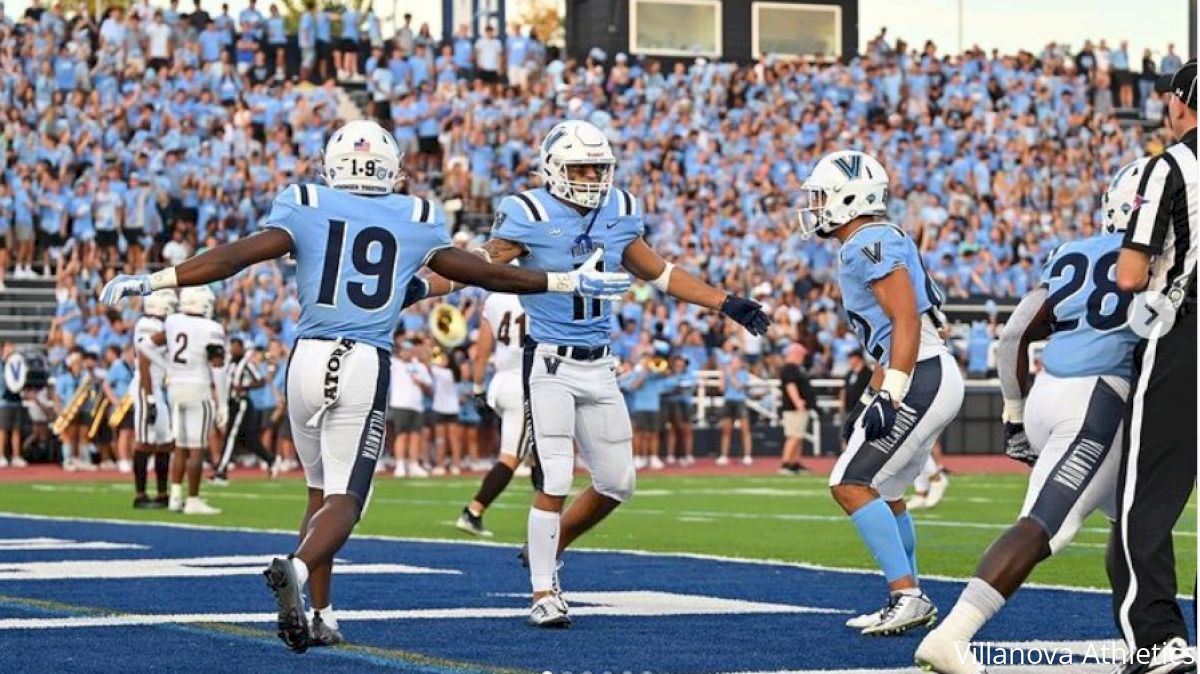 CAA Football had four teams that were ranked and two more that received votes in the AFCA Coaches FCS Top 25 poll that was released on Tuesday.
Villanova kept its spot at #5 in the rankings, while Delaware moved up six spots to #13 after beating FBS opponent Navy. Rhode Island climbed two spots to #20, and William & Mary moved into the poll at #22 following its win over FBS team Charlotte. Richmond and Elon were among other teams receiving votes.
Villanova (1-0), which rolled over Lehigh, 45-17, last Friday, visits LIU this weekend. Delaware (1-0), which earned its first FBS win since 2007 with a 14-7 triumph over Navy, hosts in-state rival Delaware State on Saturday. Rhode Island (1-0), which topped league foe Stony Brook, 35-14, makes the short trip to Bryant on Saturday. William & Mary (1-0), which defeated Charlotte, 41-24, for its first FBS victory since 2009, hosts Campbell on Saturday.
AFCA COACHES FCS TOP 25 POLL – Sept. 6
North Dakota State
Montana
South Dakota State
Montana State
Villanova
Sacramento State
Missouri State
ETSU
UIW
Chattanooga
Eastern Washington
Stephen F. Austin
Delaware
UT Martin
Jackson State
Holy Cross
Weber State
Kennesaw State
Southern Illinois
Rhode Island
Southeastern Louisiana
William & Mary
Mercer
Northern Iowa
UC Davis
RV: Samford, Richmond, Furman, Harvard, Portland State, Illinois State, Dartmouth, Austin Peay, Princeton, Fordham, Central Arkansas, Houston Baptist, South Dakota, VMI, Youngstown State, Florida A&M, North Carolina Central, Elon, Georgetown, North Dakota, Eastern Illinois, Eastern Kentucky, Idaho, Nicholls, South Carolina State