2022 NFL Academy Freedom Bowl - Atlanta
Georgia's Buford High Moving Classifications, Eyes Fourth Consecutive Title
Georgia's Buford High Moving Classifications, Eyes Fourth Consecutive Title
Winners of three consecutive Georgia state football titles, the Buford Wolves are ready for a new challenge in the state's highest classification, 7A.
Aug 17, 2022
by Stephen Kerr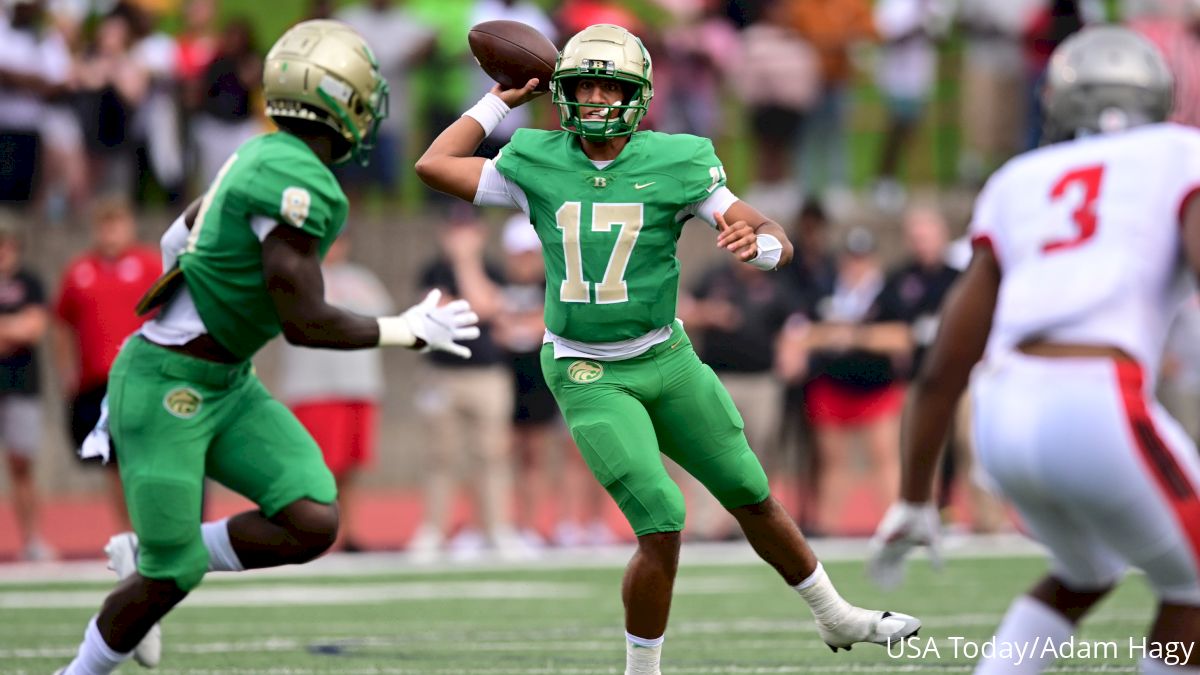 When a school has won state championships in every classification they've participated in, what's the next step?
Move up another class, and try for more hardware.
Winners of the last three Georgia state football titles, the Buford Wolves are ready for a new challenge.
Following a reorganization of the GHSA classification process in late 2021, Buford will kick off its 2022 football season in 7A, Georgia's highest classification.
The Wolves moved to 6A after winning the 5A state championship in 2019. They didn't miss a beat, winning the next two titles in the new classification.
Raising the bar has become a regular way of life for Buford High football since its inception in 1946.
The first football squad, coached by principal Tom Riden, went 11-0 in its first season. The 1954 team was state runner-up, and Riden finished with a 92-46-5 mark across 14 seasons. In 1990, the school constructed a new stadium and named it after Riden, and the team still plays its games there.
The Wolves have claimed 14 state titles prior to the move to 7A. The first came in 1978 under Ed Cochran, who coached the team to 10 regional championships, two semifinal appearances and a state runner-up finish.
The winning continued under Dexter Wood, who led the Wolves to 118 wins in 10 seasons.
More state championships followed under Jess Simpson, who captured four consecutive titles from 2007-2010, tying a GHSA record. After a runner-up finish the following year, Buford reeled off three more titles in a row.
The last three championships have come under Bryant Appling, who initially was hired as an assistant by Wood in 2004. Every game of the 2019 state playoff run was on the road, and Appling's first championship was culminated by an exciting overtime victory against Warner Robins.
The Wolves would move up to Class 6A the following season, and even the coronavirus pandemic didn't slow them down. They won a championship game in overtime for the second straight season. Appling became the first coach in school history in any sport to win a championship in his first year.
See y'all this Friday 🍿#Gloryland | #AppEra pic.twitter.com/G05jz4W6bV

— Buford Football (@buford_football) August 15, 2022
Last season, the Wolves finished 14-1 and added a third straight championship, bringing its total to 14. Once again, it came down to the final play, when Langston Hughes High's 35-yard field goal attempt fell short as the clock ran out, giving Buford a 21-20 victory.
Appling is 41-3 over his three seasons as head coach and hasn't lost a game in the postseason. According to the Georgia High School Football Historians Association, he's the first head coach in Georgia to win state titles in his first three seasons.
"It feels like every one of those games come down to one score," Appling told the Gwinnett Daily Post following last year's title game. "Our kids just find a way to win. I can't say enough about these kids. I'm just so happy for this community."
It's no secret that a winning team has to have the right players in place, but great coaching plays a part in that success too, as pointed out by quarterback Ashton Daniels after the title victory over Hughes.
"(He's) the man," Daniels said to the Post about Appling. "He's the true GOAT. He comes in every day and preaches to us about the little things. He never lets a guy feel like he's forgotten. I can't thank him enough for the last four years."
The Wolves outscored their opponents 518-110 in 2021, but they will have to replace Daniels, along with running back Victor Venn. Daniels, who has enrolled at Stanford, threw late touchdown passes in all three of the Wolves' state championship victories.
Venn will begin his college football career at Colorado. He rushed for 3,010 yards and 36 touchdowns for the Wolves. Tight end Davis Peek also graduated and plans to play lacrosse at Mercer College.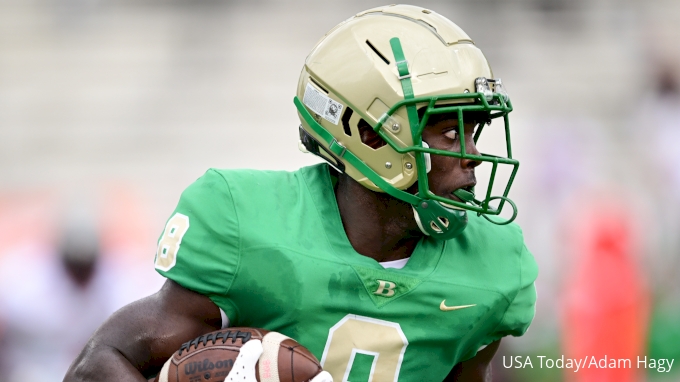 Dylan Wittke will have big shoes to fill replacing Daniels at quarterback, but the Virginia Tech commit will have returning junior KJ Bolden as a prime wide receiver target.
Senior running back Justice Haynes, a Crimson Tide commit and a top 100 prospect, hopes to have another outstanding season after rushing for 2,375 yards in 2021.
Senior Paul Mubenga will be back at tackle to anchor the offensive line.
Despite the loss of defensive back Jake Pope, who hopes to shine on Alabama's big stage, Buford should be strong on defense. A couple of junior defensive ends are returning, including King Joseph Edwards and Eddrick Houston. Jadon Perlotte, a 6-4, 205-pound sophomore linebacker, may be a bit underweight for his position but is expected to bulk up and get better as the season goes along.
Buford's new Class 7A status puts it in Region 8-7A, where there will be some familiar faces.
Central Gwinnett and Dacula also made the move to 7A, the same two schools that moved up to 6A with Buford prior to the 2020-2021 school year.
The Wolves also will share the region with defending 7A state champion Collins Hill, with the first matchup between the two teams scheduled for Sept. 30. The Wolves will face familiar foes Dacula on Oct. 21 and Central Gwinnett on Nov 4.
On Aug. 19, Buford will open its season against Thompson (Alabama) High in the Atlanta Freedom Bowl, featuring eight top high school teams in four games over a three-day period.
The invite-only event strives to educate student-athletes and coaches on the importance of supporting those who serve in the military, and promotes teamwork skills on and off the field. Proceeds of all games will go toward wounded veterans and their families, and the winners of each game receive a Freedom Bowl Championship trophy.
The Wolves have made adjustments to departing players every year and changed classifications on more than one occasion. Moving to 7A hasn't diminished the expectations of adding another piece of hardware to the school's trophy case.
The team is ranked second in Georgia, third in the High School Football America (HSFA) 100 and 11th in the MaxPreps preseason national poll.
If Appling wins another state title in 2022, he'll tie Simpson's record of four straight.
Judging from past history, there's no reason to doubt they'll be in the championship conversation once again.