20 Prep Gridiron Prospects to Watch in '22
20 Prep Gridiron Prospects to Watch in '22
Some of the nation's most highly touted prospects in the 2023 and 2024 classes headline the stacked Prep Gridiron Logistical slate this fall on FloFootball.
Aug 10, 2022
by Kyle Kensing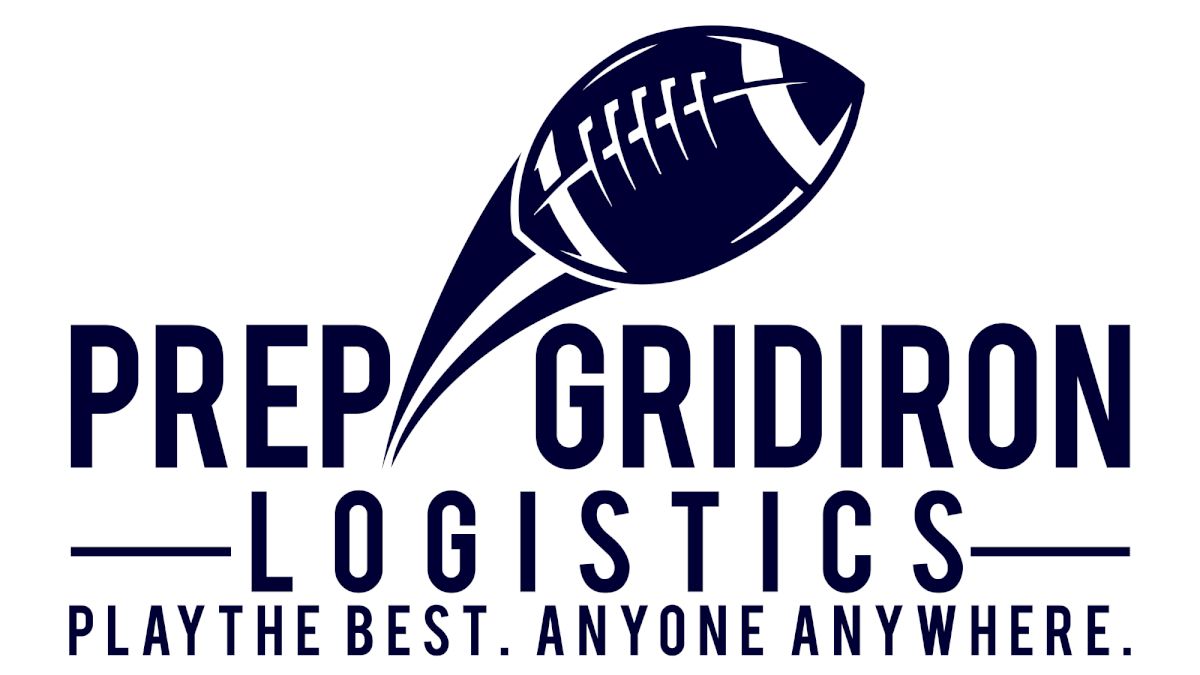 College football's future shines bright in the present as a new season of Prep Gridiron Logistics arrives. With a collection of elite recruits headlining the participating teams, the Prep Gridiron slate is the home for the best high school football in the nation during the 2022 campaign.
The following is a sampling of the outstanding talent to check out in the coming weeks.
Cedric Baxter Jr., RB - Edgewater
Top 50 recruit and 247Sports' No. 4-ranked running back in the 2023 class, Cedric Baxter leads one of Florida's top teams in the coming season. Baxter is a big, powerful back at 6-foot-1 and 215 pounds, and has commanded interest from a number of programs including Texas.
Edgewater's Sept. 2 matchup with Don Bosco Prep comes just a few weeks after Baxter's planned August commitment announcement.
Chase Bisontis, OT - Don Bosco Prep
Chase Bisontis plans to bring East Coast toughness to the trenches of the SEC. The Don Bosco 4-star prospect is committed to the 2023 signing class at Texas A&M, a reflection of the growing national recruiting strategy Jimbo Fisher is employing in College Station.
Don Bosco Prep meets Archbishop Spalding in PGL play on Aug. 26. The Ironmen return for more Prep Gridiron competition Sept. 2 when they meet Edgewater.
Aaron Chiles, LB - Good Counsel
2024 high-4-star recruit Aaron Chiles is the No. 1-rated prospect from the state of Maryland. This talented junior and his Good Counsel teammates are in the Prep Gridiron spotlight on Aug. 26 when they take on St. Joseph Regional.
Johntay Cook II, WR - DeSoto
Steve Sarkisian has an impressive track record with wide receivers, working with such noteworthy names as Nelson Agholor, JuJu Smith-Schuster and 2020 Heisman Trophy winner DeVonta Smith. Johntay Cook II follows in those footsteps as a commit to Sarkisian's Texas Longhorns.
Before he arrives in Austin, Cook will continue to star at DeSoto High School. Cook and the rest of the Eagles take the field Sept. 3 for a Prep Gridiron encounter with St. Frances Academy.
Justice Haynes, RB - Buford
Alabama has produced Heisman Trophy winners and finalists at running back in the last decade-plus, from Mark Ingram to Trent Richardson to Derrick Henry. Will Justice Haynes be next?
Haynes, a high-4-star recruit and commit to the Crimson Tide, paces the Buford High School offense. The Wolves face Mallard Creek on Aug. 26.
Brandon Inniss, WR - American Heritage
Ohio State has established itself as Wide Receiver U., and Brandon Inniss is next in line to continue that tradition. A commit to the Buckeyes, Inniss boasts 5-star designation from 247Sports.com and is the No. 5-ranked prospect overall in the state of Florida.
Inniss and the American Heritage Patriots open 2022 on Aug. 20 against Lowndes.
Antoine Jackson, S - Dillard
A top 100 prospect in the class of 2024, Antoine Jackson heads into his junior season with an opportunity to build on the 4-star distinction he's already established. Jackson verbally committed to Mario Cristobal's staff, keeping the star from nearby Dillard High School in Fort Lauderdale at home with The U.
Jackson and Dillard face Rock Creek Christian on Aug. 25.
Ricardo Jones, S - Northside
2024 high-4-star standout Ricardo Jones leads a Northside High School team with designs on a Georgia state championship. The 6-foot-3, 200-pound Jones has initial interest from Auburn, Florida State and budding Sun Belt contender Coastal Carolina.
Northside meets Lee County in a marquee matchup late on the Prep Gridiron docket, Oct. 21.
Jeremiyah Love, RB - Christian Brothers
After leading Christian Brothers to a Missouri state championship in 2021, Jeremiyah Love returns for another spin in his senior campaign. The 4-star prospect put up his best numbers on the biggest stages a season ago, scoring two touchdowns a piece in the state semis and championship, and rolling up 330 combined yards in those outings.
Love takes another premier stage on Sept. 3 against East St. Louis.
Walker Lyons, TE - Folsom
The Stanford tradition of leaning on big-bodied tight ends continues with its commitment from Walker Lyons in 2023. Lyons is rated top five at the position, is in the top 100 overall nationally, and ranks in the top 10 of all recruits from the Golden State.
Francis Mauigoa, OT - IMG Academy
One of the most perennially dominant programs on the national landscape, IMG, appears in a few marquee matchups on the Prep Gridiron calendar. In those dates, including a Sept. 3 showdown with DeSmet Jesuit, IMG will feature a staggering five top 100 prospects in the 2023 class.
The most highly rated among that quintet is Francis Mauigoa. The University of Miami commit is the nation's top-ranked offensive tackle and No. 6 overall per 247Sports.com.
DeAndre Moore Jr., WR - St. John Bosco
From Southern California football factory St. John Bosco to Louisville, DeAndre Moore Jr. is a big-play threat on any field. The 4-star 2023 commit to Scott Satterfield and the UL Cardinals gets a chance to show his stuff in Prep Gridiron competition when St. John Bosco meets Allen High School, Aug. 26.
Jason Moore, DL - DeMatha Catholic
D.C. area powerhouse DeMatha Catholic faces Cardinal Gibbons in Prep Gridiron action Aug. 26, and it's a prime spot for one of the nation's premier defensive line recruits to shine. Jason Moore is a high-4-star prospect and commit to Ohio State sure to wow Buckeyes fans with his combination of length and explosiveness.
Samuel M'Pemba, Edge - IMG Academy
Five-star edge-rusher Samuel M'Pemba joins the host of elite prospects up and down the IMG roster. His ball-pursuit ability is uncanny, and M'Pemba shows off his versatility dropping back into pass coverage as effectively as he blitzes off the edge.
A target of multiple programs including reigning national champion Georgia, fans of multiple teams might get a glimpse of their defensive future when they check out IMG in Prep Gridiron action, including the Sept. 9 matchup with East High from Salt Lake City.
Jaden Rashada, QB - Pittsburg
Before it's All About The U for 4-star prospect Jaden Rashada, it's all about Pittsburg and its aspirations in the CIF this coming season. Jaden Rashada, the quarterback commit to the Miami Hurricanes, leads Pittsburg into a marquee California matchup with Folsom as part of the Prep Gridiron lineup on Sept. 16.
Colin Simmons, Edge - Duncanville
Top edge-rusher in the 2024 class and the standout recruit from always-powerful Texas program Duncanville, Colin Simmons is in action Sept. 3 against Jones High School.
The 5-star-rated Simmons has a variety of SEC interest coming his way, including from LSU, Arkansas and Auburn.
Matayo Uiagalelei, DE - St. John Bosco
The younger brother of current Clemson quarterback D.J. Uiagalelei, Matayo Uiagalelei is the exact kind of defender big bro never wants to see in the backfield. The rangy and quick Uiagalelei is a 5-star prospect garnering a bevy of recruiting interest that includes USC, Oregon, Alabama and Ohio State.
St. John Bosco makes it second Prep Gridiron appearance on Sept. 9 against Central Catholic out of Oregon.
Hykeem Williams, WR - Stranahan
Five-star recruit Hykeem Williams is 247Sports.com's second-rated wide receiver overall and No. 19 in the nation. The 6-foot-4 Williams is also a standout on Stranahan High's excellent basketball team. The combination of size and athleticism that translate both to the hardwood and gridiron is reminiscent of 1st Round NFL pick Drake London.
Williams' college suitors include Miami and Texas A&M. He leads Stranahan on Aug. 25 against Life Christian.
Dashawn Womack, DL - St. Frances Academy
LSU-bound defensive lineman Dashawn Womack is the state of Maryland's No. 2 overall recruit and the seventh-ranked defensive lineman in the 2023 signing class. Womack and St. Frances Academy meet DeSoto on Sept. 3.
Peyton Woodyard, S - St. John Bosco
The talented and deep roster St. John Bosco boasts on both sides of the ball includes blue-chippers in both the 2023 and 2024 classes. Peyton Woodyard headlines the latter group as a 5-star junior, the most celebrated prospect in a secondary that also includes high-4-star 2024 cornerback Marcelles Williams.
Woodyard's recruiters include Alabama, Arizona and Notre Dame.