Big Ten
Hampton Legend Gideon "G.E." Smith Belongs In Hall
Hampton Legend Gideon "G.E." Smith Belongs In Hall
Gideon Smith began his career before any other candidate appearing alongside him on the College Football Hall of Fame's Class of 2023 ballot.
Jun 27, 2022
by Kyle Kensing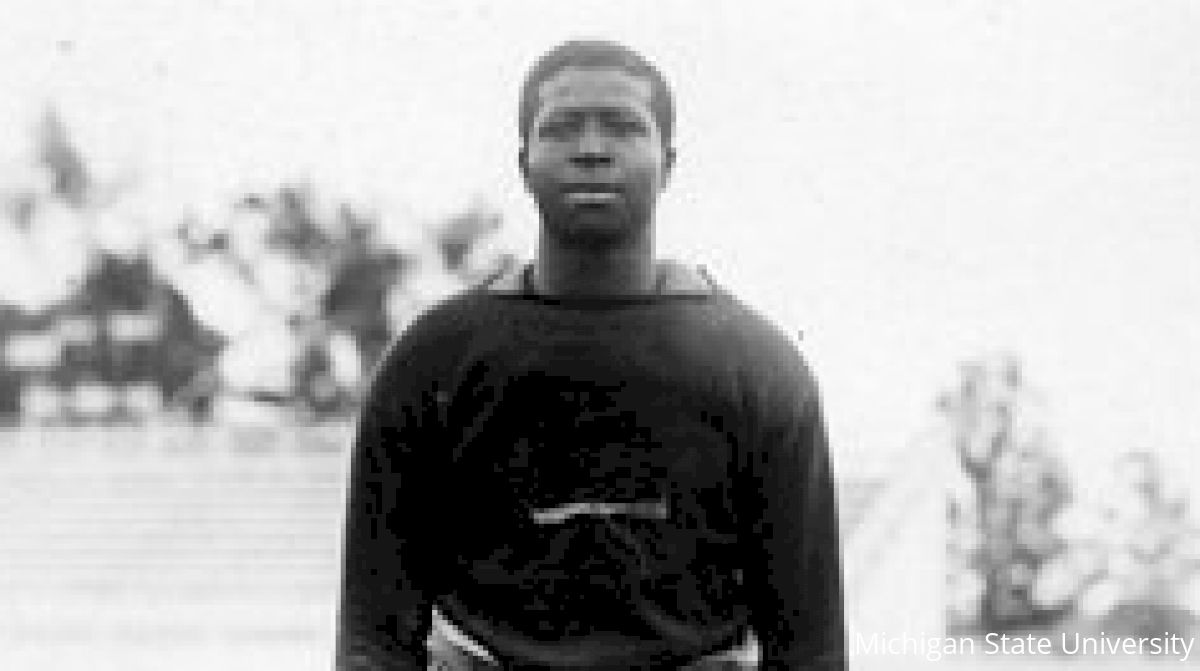 Gideon "G.E." Smith began his career before any other candidate appearing alongside the Hampton University product on the College Football Hall of Fame's Class of 2023 ballot.
One hundred and three years ago, Smith got started in coaching at Virginia State, but it's the move to Hampton he made in 1921 - still the furthest-back tenure of any current hall-of-fame candidate - for which he's up for induction.
It's an era of football that, to most present-day fans, feels alien. Leather helmets were considered state-of-the-art innovations in player safety, and the forward pass, legalized less than two decades earlier at the indirect behest of President Theodore Roosevelt, still was considered gimmicky.
Football has changed markedly in the last century. Properly evaluating, if not appreciating, the contributions a figure like Smith had on the game in such a far-flung might be a difficult task for the modern hall-of-fame voter.
Smith not only deserves induction for his 20-season coaching career at Hampton (and perhaps even as a player), and this year is a perfect time to celebrate the legend.
The coming season marks the 100th anniversary of Hampton's first Black National Championship, won in Smith's second season as head coach. The Pirates reversed course dramatically between 1921 and 1922, going from a 1-4 finish and winless campaign in the CIAA to 5-1 overall and 4-1 in the CIAA.
Hampton's CIAA title was the first of five Smith won, the last coming in 1931 with what might have been his best team.
The undefeated 1931 Pirates allowed six points all season on a touchdown surrendered in the first half of a matchup with Lincoln, played at New York's legendary Polo Grounds. What unfolded in the second half was, per the Philadelphia Inquirer report, "the surprise in...college football circles" to that point in the season.
"The proteges of Gideon Smith trotted out on the grid iron [sic] in the second half with renewed vigor and unleashed attacks that carried them over the coveted white line."
The Black National Championship went to Wilberforce that season, but Hampton's defensive dominance puts it in rarefied air with the stingiest defenses in the sport's history. Duke held its opponents to seven combined points seven years later, adding a bullet point to the hall-of-fame resume of Blue Devils coach Wallace Wade.
Wade was inducted in 1955.
Smith remained the Pirates head coach through 1940, in that time posting seasons of 7-1-1 and 7-1 in 1933 and 1935. Hampton did not reach the same high watermarks until a half-century later with Fred Freeman's Black National Championship team of 1985, and almost 60 years later under the guidance of 2019 College Football Hall of Fame inductee Joe Taylor.
And, while playing career does not factor into coaching credentials for the sake of a HOF ballot, discussion of G.E. Smith's impact on the gridiron cannot be fully appreciated without recognition of his time at the present-day Michigan State.
Smith's play at Michigan Agricultural College in 1915, which included a 90-yard touchdown carry against Akron, earned him both the equivalent of an All-American selection from The New York Age, one of the nation's most influential Black newspapers of the time.
He also gained the plaudits of no less than Michigan Gov. Woodbridge Ferris.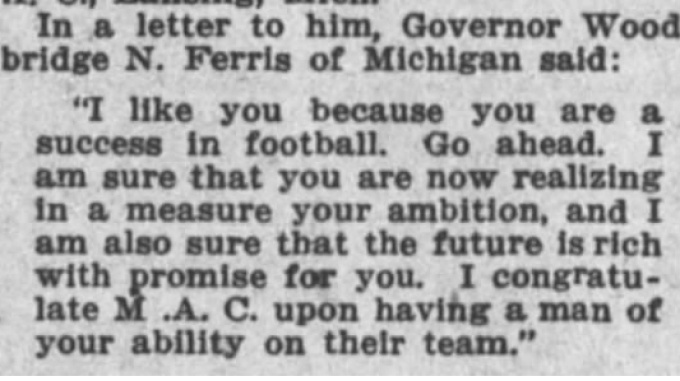 How many candidates on the College Football Hall of Fame ballot have gubernatorial endorsements?