2021 Battle on the Border
2021 Battle On The Border Preview
2021 Battle On The Border Preview
Eight teams from Louisiana and Mississippi converge on Shreveport for two days of outstanding high school football action.
Sep 9, 2021
by Kyle Kensing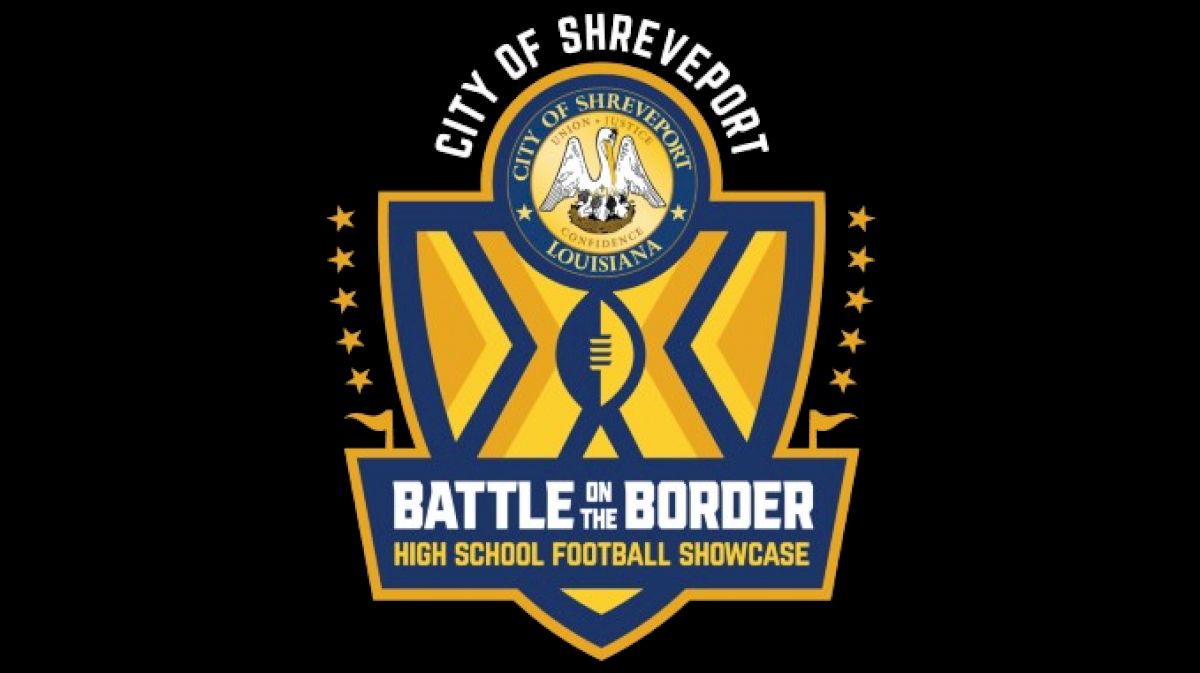 A gridiron jamboree is going down in Shreveport Sept. 10 and 11, with eight of the best high school football teams the Mid-South has to offer tangling in the 2021 edition of the Battle on the Border.
The four-game, two-day extravaganza kicks off with a Friday night doubleheader.
August 4, 2021
FRIDAY, SEPT. 10
Game 1, 5:30 p.m. CT: C.E. Byrd vs. Tioga
No. 19-ranked Byrd, per MaxPreps.com's Louisiana Top 25, opened its season Sept. 2 with a 43-14 romp over Huntington (LA). The Yellow Jackets' option offense ran roughshod to the tune of 447 yards on the ground, including 206 from junior Devon Strickland.
Byrd went 10-1 and finished ranked No. 9 in the state in 2020, capping an outstanding career for longtime coach Mike Suggs. Stacy Ballew took over, moving over from defensive coordinator.
Ballew told LA Football Magazine in the spring: "Honestly, I have been really happy here for over the last 20 years. If Coach Suggs would have stayed, I would stay right where I was coaching the defense. I have really enjoyed the last 20 years."
The Ballew-led Byrd team brings its multifaceted option attack into the Battle on the Border against a Tioga High School team that dropped a heartbreaking opener, 21-20 to Comeaux High out of Lafayette.
After tangling with an opponent from the south, Tioga heads north for Friday's matchup. Tioga finished 8-2 in 2020 and No. 6-ranked in Div. 4A, reached the state quarterfinals for the first time since 1979, and has won at least nine games in three seasons since Kevin Cook became head coach in 2016.
Game 2, 8 p.m. CT: Southwood vs. Woodlawn
Friday's second game pits local teams seeking both their first win and first scores of the 2021 season against each other. Southwood is coming off an season-opening loss to Ouachita Christian, while Woodlawn dropped its opener to Natchitoches Central.
On the eve of the 20th anniversary of the Sept. 11 terrorist attacks, Southwood will honor the victims, emergency workers and servicepeople with National Guard uniforms. Coach Jesse Esters Jr. talked about the significance with the Shreveport Times:
SATURDAY, SEPT. 11
Game 3, 3 p.m. CT: Oxford vs. Ruston
A cross-state showdown pitting teams ranked in their respective Top 25 ushers in Saturday's doubleheader — and it's a matchup that came together late. Due to Hurricane Ida, John Curtis could not participate in the Louisiana vs. Mississippi matchup with Oxford High, but nearby Louisiana No. 21 Ruston High stepped in.
Oxford comes in sporting a 2-0 record and the No. 5 ranking in Mississippi after an Aug. 27 win over Brandon High, and a Sept. 3 forfeit victory. The 24-17 defeat of Brandon, a regular contender in the state, showed both the potential and points of emphasis for the Chargers going forward.
"We probably had opportunities to put more points on the board in the red zone that we didn't capitalize on," Chargers coach Chris Cutcliffe told the Oxford Eagle. "That's something that we need to improve on."
The Chargers are wearing special helmets to commemorate 9/11.
🇺🇸🇺🇸🇺🇸

The Chargers will be wearing special helmet decals this Saturday in Shreveport in honor of the 20th anniversary of 9/11!#NeverForget #chargerforlife pic.twitter.com/e8CROqB58L

— Oxford Charger Football (@ohschargers) September 9, 2021
Oxford is Ruston's second straight top 10-ranked opponent. The Bearcats lost a 27-24 contest Sept. 3 against Neville, Louisiana's No. 8-ranked team.
Ruston lost some standout players from a team that finished 2020 ranked No. 18 in the state, most notably current Mississippi State running back Ke'Travion Hargrove. But the Bearcats defense features one of the top players in the region in cornerback B.J. Green, a commit to LSU in track & field.
Game 4, 7 p.m. CT: Captain Shreve vs. Leesville
Some of the top high-school football talent in Louisiana headlines the final game of the 2021 Battle of the Border.
High-4-star 2022 prospect Kendrick Law goes from the sidelines at Notre Dame-Florida State...
Kendrick Law on the sidelines for tonight's clash between Florida State and Notre Dame.#itsagreatdaytobeagator pic.twitter.com/UXzODXdvOn

— Captain Shreve FB (@shrevefootball) September 5, 2021
...to leading Captain Shreve against a strong Leesville team. Law doubles at wide receiver and safety, and his work in the secondary should be especially fun to watch against Leesville's potent passing attack.
In their 35-14 win Sept. 3 over Jennings, Wampus Cats quarterback passed for four touchdowns, two each to Kemhari Pruitt and Daveion Grubb.