2021 Howard vs Richmond
Richmond Opens Season With Howard Amid Lofty Expectations
Richmond Opens Season With Howard Amid Lofty Expectations
After a promising spring, Russ Huesman-led Richmond will look to earn its first FCS playoff berth since 2016. Up first: an opening weekend date with Howard.
Sep 1, 2021
by Roger Brown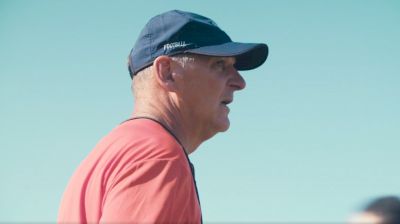 Richmond has qualified for the FCS playoffs 11 times and won the national championship in 2008, but the program's last playoff appearance came in 2016.
It looked like the playoff drought might end when Richmond went 3-1 during the spring, but the 24-team playoff field was reduced to 16 teams for the spring season and the Spiders didn't hear their name called when the field was announced.
Richmond coach Russ Huesman was recently asked what his program needed to do to take the next step and return to the playoffs this season.
"If you look back at 2019 we probably had about three opportunities to win football games and didn't get it done -- Yale, Fordham and William & Mary," he said. "We had chances and kind of self-destructed a little bit, whether it was on defense in a two-minute drive (or) whether it was doing something offensively. You get those three wins and you're in the playoffs, and it had to do with penalties and turnovers.
"We've got to do a great job of eliminating any turnovers, securing the football, creating them defensively. And then staying away from any penalties that really hurt you. Sometimes you think 'Well, it's a holding penalty.' Well, when did the holding penalty occur? What did it do to you? What did it do to your momentum? Just things like that.
"I think if we can improve and not have those games where we kind of throw it away I think we have a really good shot."
Richmond's quest to make the 24-team playoff field this year begins Saturday with a non-conference home game against Howard. The only other meeting between the programs came in 2017, when Richmond earned a 68-21 victory.
The Spiders added five transfers to the mix during the summer: safety A.J. Smith (VMI), wide receiver Jonathan Johnson (East Carolina), guard Jack Bowler (Holy Cross), linebacker Prince Ekwughalu (Colgate) and punter Aaron Trusler, who had been playing Australian Rules Football. Smith and Johnson are listed as starters for Saturday's game on Richmond's two-deep depth chart.
"Feel good about our team," Huesman said. "Feel like we have some good players."
Poll Position
Howard was picked to finish at the bottom (sixth) of the Mid-Eastern Athletic Conference (MEAC) preseason poll. The Bison opted out of fall football in 2020 and went 0-2 in the spring. Both losses came against Delaware State.
Larry Scott was hired as Howard's head coach in February, less than two months after Ron Prince resigned after less than a season on the job. Scott spent the two previous seasons as the tight ends coach at Florida.
Howard went 1-8 under Prince in 2019. Prior to that former Richmond coach Mike London went 11-10 in two seasons as Howard's head coach.
"We don't have a lot to go on, but they have an extremely athletic quarterback (Quinton Williams) who can beat you with his arms and his legs," Huesman said. "Defensively they'll bring pressure to make it tough on you.
"They're not going to give us this game by any stretch of the imagination. If we win this game we're gonna have to go out there and earn it."
Out of Line
Huesman said defensive lineman Colby Ritten will likely miss the season with a knee injury. Ritten missed the spring season with the same injury.
"It just hasn't come along the way he would like," Huesman said.
Ritten, a redshirt senior, had 41 tackles in 2019, including seven tackles for loss and 2.5 sacks. He had started 34 consecutive games entering the spring season.