2022 CAA Football
Agyei-Obese, Whitehead Among 11 CAA Players To Earn All-America Honors
Agyei-Obese, Whitehead Among 11 CAA Players To Earn All-America Honors
The CAA had 11 players recognized on the 2020-21 Stats Perform FCS All-America Team.
May 10, 2021
by FloFootball Staff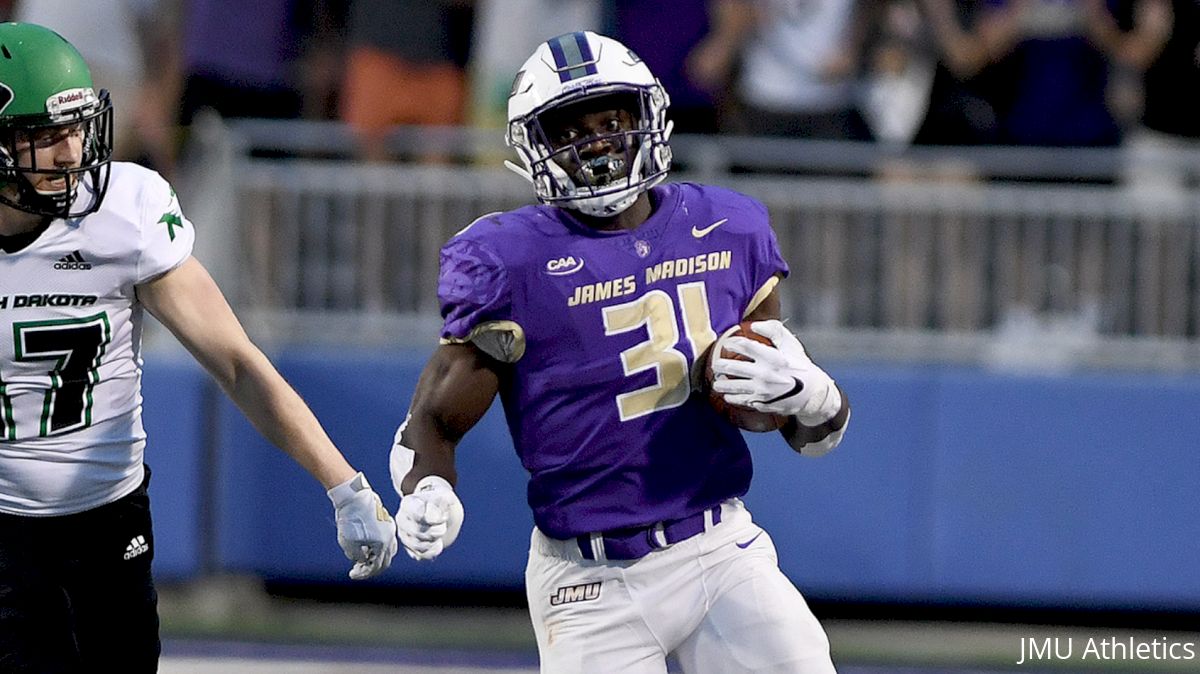 The CAA had 11 players recognized on the 2020-21 Stats Perform FCS All-America Team that was released on Monday afternoon.
Earning first-team All-America accolades were James Madison senior running back Percy Agyei-Obese, Delaware senior offensive lineman David Kroll, JMU senior defensive lineman Mike Greene, Delaware junior safety Kedrick Whitehead, JMU senior kicker Ethan Ratke and JMU junior long snapper Kyle Davis.
Receiving second-team All-America honors were UAlbany senior running back Karl Mofor, Richmond junior defensive lineman Kobie Turner, Richmond sophomore linebacker Tristan Wheeler, Delaware senior defensive back Nijuel Hill and Delaware senior running back/returner Dejoun Lee.
Agyei-Obese rushed for a league-high 717 yards and 8 TD's in seven games, topping the 100-yard mark four times. Kroll anchored a Delaware offensive line that helped the Blue Hens average 342 yards and 25.8 points per game. Greene recorded 25 tackles, 10.5 TFL, 3.0 sacks, two pass breakups for a JMU defense that allowed just 243.4 yards and 16.5 points per game.
Whitehead contributed 31 tackles, an interception, two pass breakups and two fumble recoveries for a Blue Hens' defense that gave up only 239.4 yards and 14.4 points per game. Ratke didn't miss a kick all season, converting 14-of-14 field goal attempts and 31-of-31 extra point tries. Davis played a key role in those numbers, delivering perfect snaps on all kicks and punts this season.
Mofor rushed for 460 yards and 2 TD's in four games and added 13 receptions for 85 yards and a TD. Turner recorded 19 tackles, 6.0 TFL, 3.5 sacks and a forced fumble over four games.
Wheeler led the CAA in tackles per game, making 38 stops and 2.5 TFL in four contests. Hill compiled 25 tackles, a team-best three interceptions and three pass breakups. Lee rushed for a team-high 564 yards and 6 TD's, caught 16 passes for 119 yards and also had an 87-yard kickoff return for a TD this season.