2021 Delaware vs Villanova
Delaware Selected As CAA Champion, Receives Automatic Bid To FCS Playoffs
Delaware Selected As CAA Champion, Receives Automatic Bid To FCS Playoffs
By virtue of possessing one additional conference victory, Delaware was selected as the CAA champ and receives the league's automatic playoff bid.
Apr 18, 2021
by FloFootball Staff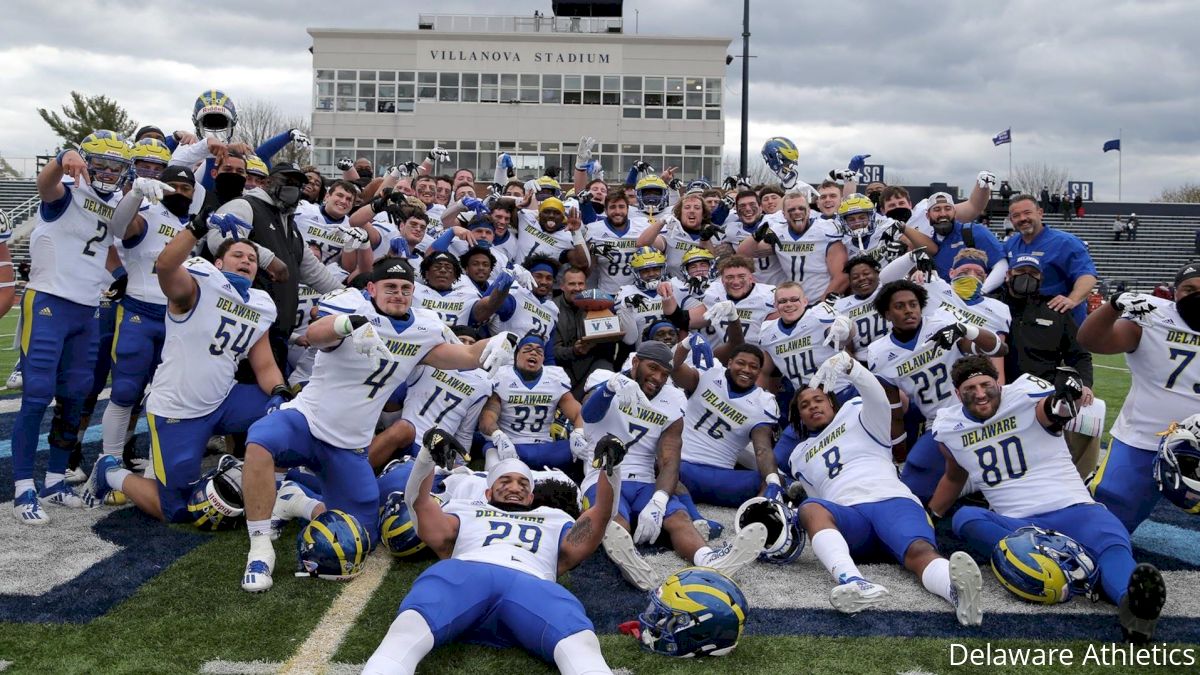 The University of Delaware has been selected as the CAA Football champion and automatic qualifier to the NCAA Football Championship following a vote of the conference's athletics directors (which did not include the athletic directors at Delaware or James Madison) on Saturday evening.
The Blue Hens (5-0, 4-0 CAA) completed an unbeaten regular season with a 27-20 victory at Villanova on Saturday to claim the North Division title. James Madison (5-0, 3-0 CAA) also stayed unbeaten on Saturday with a 23-6 win over Richmond to claim the South Division crown.