2021 Morehead State vs James Madison
CAA Rewind: Dukes Roll, Baughman Steps Up For Elon
CAA Rewind: Dukes Roll, Baughman Steps Up For Elon
James Madison dominated Morehead State, while Elon had some late-game heroics in mind. Kyle Kensing recaps the opening weekend of the spring CAA season.
Feb 23, 2021
by Kyle Kensing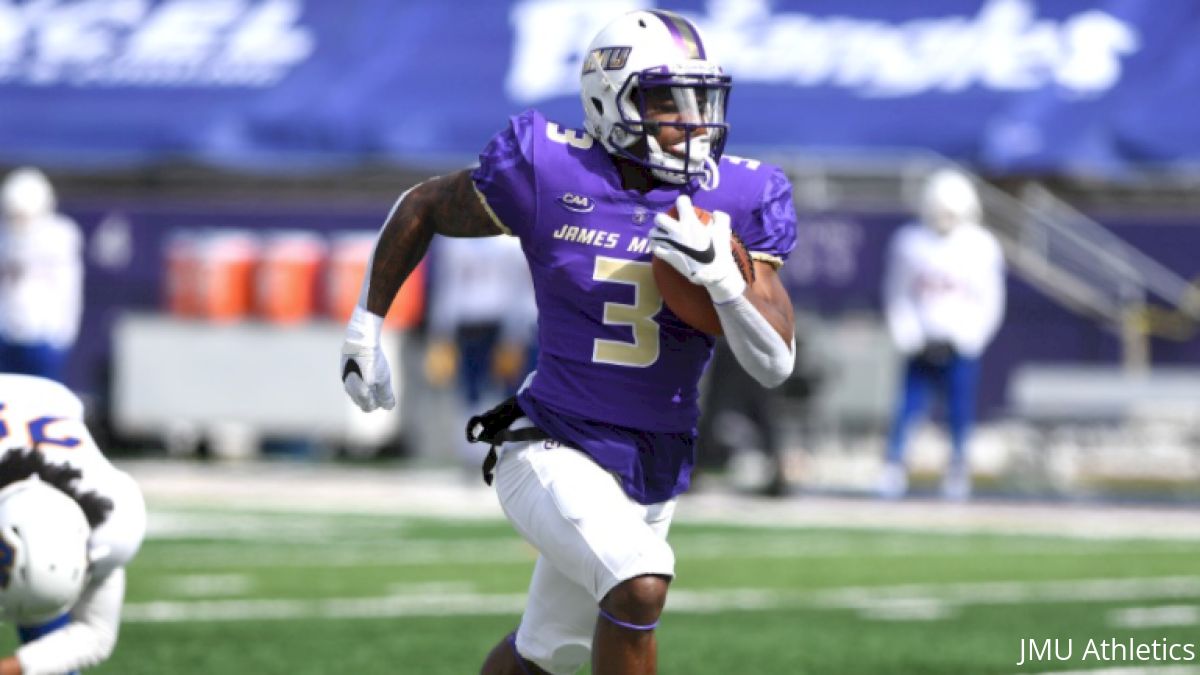 More than 13 months passed between the end of James Madison's last season and kickoff of the current, but the Dukes look like they missed no time at all.
James Madison's 52-0 rout of Morehead State in the spring-season opener featured all the hallmarks of the 2019 team's dominance: aggressive, overwhelming defense; a potent and multifaceted run game; effective special-teams play; depth on both sides of the ball.
After the 2019 Dukes rolled through all comers en route to Frisco, then came just a few yards shy of forcing overtime in the Championship Game against North Dakota State, the departures of several key contributors from that squad begged the question if this year's team could be quite as good.
Various preseason polls projected James Madison in the top 5, but not in the top two, suggesting a slight backslide. One game in, the Dukes appear to have gained some inspiration from the most popular piece of sports media released during the pandemic.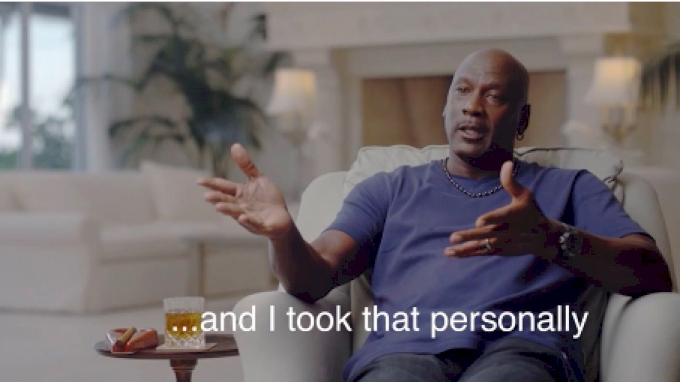 Latrele Palmer's touchdown run with 3:31 to go in the first quarter pushed James Madison ahead 21-0, with three different running backs scoring. Solomon Vanhorse went 68 yards to the end zone...
See ya! ✌️

🐶 14, 🦅 0 | 6:40 1Q#GoDukes pic.twitter.com/SRDpW9rlir

— JMU Football (@JMUFootball) February 20, 2021
...and Jawon Hamilton capped an opening drive with the first of two scoring runs. And that was all before Colonial Athletic Association Player of the Week, 19-touchdown scorer in 2019 and star Percy Agyei-Obese reached pay dirt.
Amid the unusual circumstances of this spring season, wherein teams will play until at least mid-April and a championship contender like James Madison could go into mid-May, depth is critical. Maintaining roster health with a short summer turnaround to the 2021 season means spreading responsibilities as much as possible.
For the Dukes running-back rotation, it's pretty easy to weave a balanced rotation into the game plan.
"Normally, the rule is three carries in a row then you're out," said Dukes coach Curt Cignetti in his postgame press conference. "Today, we went to two-[and]-out...That's pretty close to the plan."
Palmer carried 14 times, Agyei-Obese rushed 13, Hamilton and Austin Douglas each ran 10 ties and Vanhorse went for five.
The rotation wasn't limited to the running backs, either. Ten different Dukes caught passes, none more than three. Nineteen made tackles. That's an awful lot of players getting in on the dominance.
James Madison's second non-conference date before jumping into the divisional CAA slate should provide a more accurate gauge of the spring Dukes' championship chops. Big South Conference member Robert Morris travels to James Madison on Feb. 27 in what Cignetti should be a more significant challenge than the opener.
And that's not the only challenge ahead for the Dukes — or the rest of college football.
The Season-Long Battle
The number of games CAA programs play this spring vary. James Madison and Elon both took on two non-conference dates — the Phoenix won a 26-23 thriller to open the season — but even those teams focusing solely on the conference slate all face the same challenges.
Preventing COVID-19 spread is the primary theme of the spring season.
"We're winning battles right now, but we haven't won the war. We're doing good against COVID right now, but there will be a challenge tonight, and there will be a challenge tomorrow, and there's always going to be a challenge," Cignetti said. "We can't let our guard down. Every day, you've got to win that day"
Stepping Up
The talent and experience returning to Elon, particularly on offense, positions the Phoenix for a breakout 2021 — spring or fall.
Just before the Phoenix's opener against Davidson, however, quarterback Davis Cheek was declared out for the spring season due to a foot injury.
Enter Joey Baughman.
Baughman went 18-of-22 for 173 yards with a touchdown, rushed for 73 yards, and came through in the clutch on a game-winning drive.
"He played significant snaps, meaningful snaps last season," Elon coach Tony Trisciani said in his postgame press conference. "We had confidence that Joey would be able to come out here and run our offense, and he did a great job."
Untouched into the end zone for @jbaughman303 #WeDeliver✅ #AED pic.twitter.com/8LqwX33YDv

— Elon Football (@ElonFootball) February 22, 2021
Baughman had indeed shown his dual-threat ability before. His top target on the day, Donovan Williams, was a completely new standout on a loaded offense.
The tight end Williams caught a game-high five passes including the winning throw from Baughman with 32 seconds remaining.
Comeback SZN
After an outstanding freshman season, Elon running back Jaylan Thomas went into the 2019 campaign with lofty expectations. His sophomore season endured some trials, as he averaged only 3.7 yards per carry and scored three rushing touchdowns.
One game into his third campaign, Thomas left his sophomore slump — and Davidson defenders — in the dust.
Giving @jaylanthomas3 space to run is a bad idea 🤷‍♂️ #WeDeliver✅ #AED pic.twitter.com/zorviq9Lqg

— Elon Football (@ElonFootball) February 21, 2021
Thomas' 48-yard touchdown run ignited the Phoenix's second-half rally, and showed off everything that put him on the radar in 2018: vision, cutting through a narrow gap at the line of scrimmage; elusiveness, as he broke multiple tackles; and breakaway speed.
Thomas also helped set up the game-winning touchdown with a third-down, highlight-reel run.
That's another big-time run for Jaylan Thomas pic.twitter.com/z2Nr31XPlf

— Kyle Kensing 😷 (@kensing45) February 20, 2021
Watch JMU when the Dukes host Robert Morris on Saturday LIVE on FloFootball.