2021 Tropical Bowl
10 Players To Watch At The 2021 Tropical Bowl
10 Players To Watch At The 2021 Tropical Bowl
As some of the top pro hopefuls across college football gather for the 2021 Tropical Bowl all-star event, here are 10 players to keep an eye on.
Jan 12, 2021
by Kyle Kensing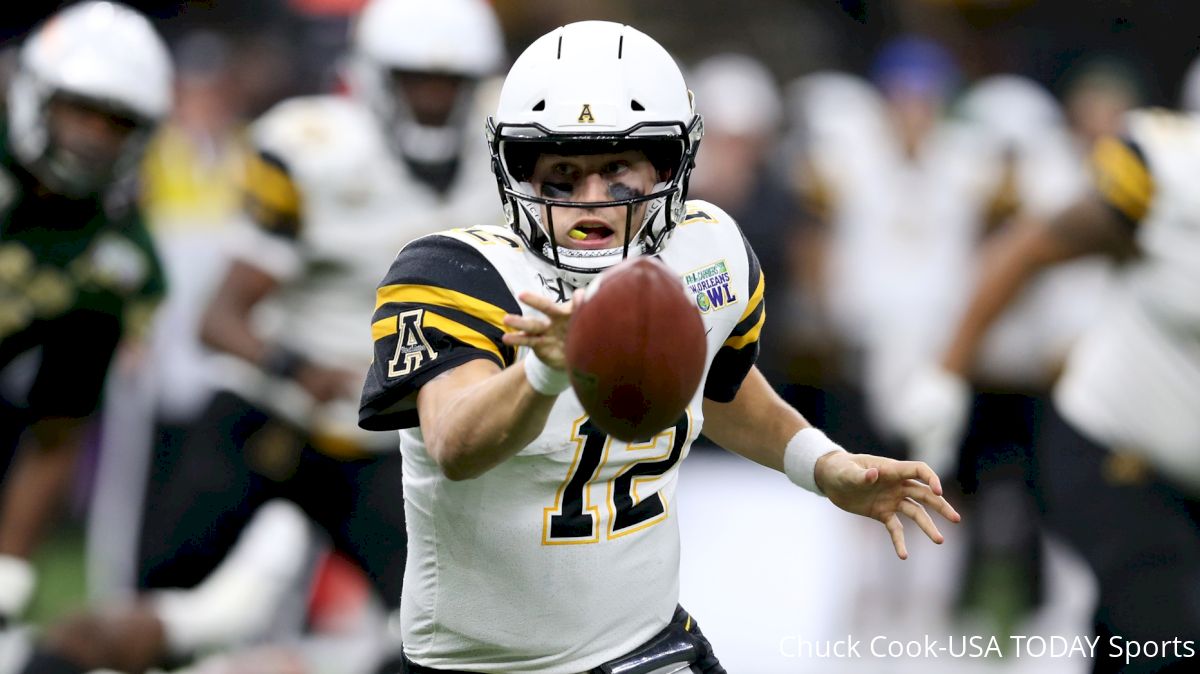 In what has been a historic football season, the next step for dozens of players is taken at the 2021 Tropical Bowl.
This year's edition of the all-star game features stars from almost all divisions of American college football, as well as talent from North of the Border. Members of championship teams and pillars of breakout programs are among the names converging on Orlando for the contest.
National Team
Keyion Dixon
After spending his first two seasons at UConn, Keyion Dixon transferred to Eastern Kentucky and made a profound impact. The 6-foot-3 receiver led the Colonels with 497 yards receiving in 2019, then upped his production to more than 600 in the truncated 2020 campaign.
Dixon's range makes him a reliable possession receiver, and his ability to go over the top of defenders renders him a dangerous red-zone threat.
Isaiah Kaufusi
Next in line to carry on the rich legacy of the Kaufusi family, which includes cousin and 2016 third-round draft pick Bronson, Isaiah Kaufusi delivered the best season of his college career in 2020.
Kaufusi made 83 tackles for 11-1 BYU, racked up four sacks, and scored on a pick-six in a rout of Texas State. He can play either as a run-containing inside linebacker or bring pressure off the edge.
Jeremiah Littles
All-Sun Belt Conference defensive lineman Jeremiah Littles made career-highs of three sacks and six tackles for loss in 2020, despite missing two games. His impact exceeded the stats in several key ways, too -- for instance, one of those three sacks came in the red zone to deny Arkansas State a scoring opportunity in the Jaguars' win last November.
At 6-foot-2 and 290 pounds, Littles is built like an interior lineman but plays like an end. His value in a 3-4 base makes him an intriguing prospect.
Greg McCrae to the end zone!

TOUCHDOWN!@ucf_football 34 - 0 FAMU pic.twitter.com/xNGWfBmn6Z

— CBS Sports Network (@CBSSportsNet) August 30, 2019
Greg McCrae
He's already made a huge splash on the gridiron of Orlando, ranking in the top 10 for various rushing statistics in his four years at UCF. Greg McCrare takes one more run in the city at the Tropical Bowl.
McCrae contributed to the Knights' undefeated 2017 as a freshman, broke 1,000 yards for the Fiesta Bowl team of 2018, and leaves the program having racked up more than 2,500 yards.
Zac Thomas
A four-year starter at Appalachian State, Zac Thomas led the Mountaineers to Sun Belt Conference championships in 2018 and 2019; earned All-Sun Belt three consecutive seasons; and was the league's Offensive Player of the Year in 2018.
Thomas' mobility nicely complements his passing touch in a way reminiscent of another quarterback who spent most of his career in the state of North Carolina, Russell Wilson.
American Team
Tomon Fox
Top 50 in the nation in tackles for loss and top 20 in sacks, Tomon Fox was a terror for North Carolina on its way to the program's first-ever Orange Bowl. The Tar Heels are popular dark-horse picks to contend for an ACC championship and Playoff berth in 2021, in part because of Fox's announced intention to return.
Before he leads a stout Tar Heels defense for one more run, Fox will showcase his skills at the Tropical Bowl.
Tre Harbison
A two-time 1,000-yard rusher at Northern Illinois, Tre Harbison concluded an outstanding college career with 337 yards and four touchdowns on 80 carries in his grad transfer season at Charlotte.
First play of the second half for @UAB_FB and Tyler Johnston III finds Myron Mitchell for a 63 yard TD!

🖥 > https://t.co/g5nvx82yY3 (ESPN3) pic.twitter.com/HIq9rNderJ

— Conference USA (@ConferenceUSA) December 12, 2020
Myron Mitchell
Myron Mitchell contributed to UAB's first-ever Conference USA championship with 436 receiving yards and three touchdowns. With the Tropical Bowl, Mitchell returns to the state of his best individual collegiate game -- in September, he hauled in four passes for 117 yards at Miami.
Mitchell made another bit of UAB history in 2019 with a kickoff return for a touchdown, the first such score since the program's reboot after a two-year hiatus in 2015 and 2016.
Maximilian Roberts
Following a stint as a key contributor to UMaine's Black Hole Defense, Maximilian Roberts shined in his graduate transfer season at Boston College. The defensive end racked up 4.5 sacks in 2020.
Roberts' size is most conducive to playing outside linebacker at the next level, but his tenacity makes him a more than effective end.
Corey Taylor
Tulsa broke out as a Top 25 team in 2020, and Corey Taylor played a huge part with his work at running back. Taylor led the Golden Hurricane with 516 yards rushing on just 105 carries, and four touchdowns.
His contributions include helping lay the foundation for Tulsa to compete for American Athletic Conference titles, as the running back detailed to the Tulsa World in December: "Throughout this time I've seen a lot of ups and downs and it's been a blessing to see how a championship team is created," he said.