2020 IMG Academy vs Duncanville High School
Duncanville Poses Biggest Threat To IMG's Undefeated Title Run
Duncanville Poses Biggest Threat To IMG's Undefeated Title Run
Top-ranked IMG Academy will face its most difficult test of the 2020 season when it faces No. 6 Duncanville in Arlington, Texas.
Oct 5, 2020
by Kolby Paxton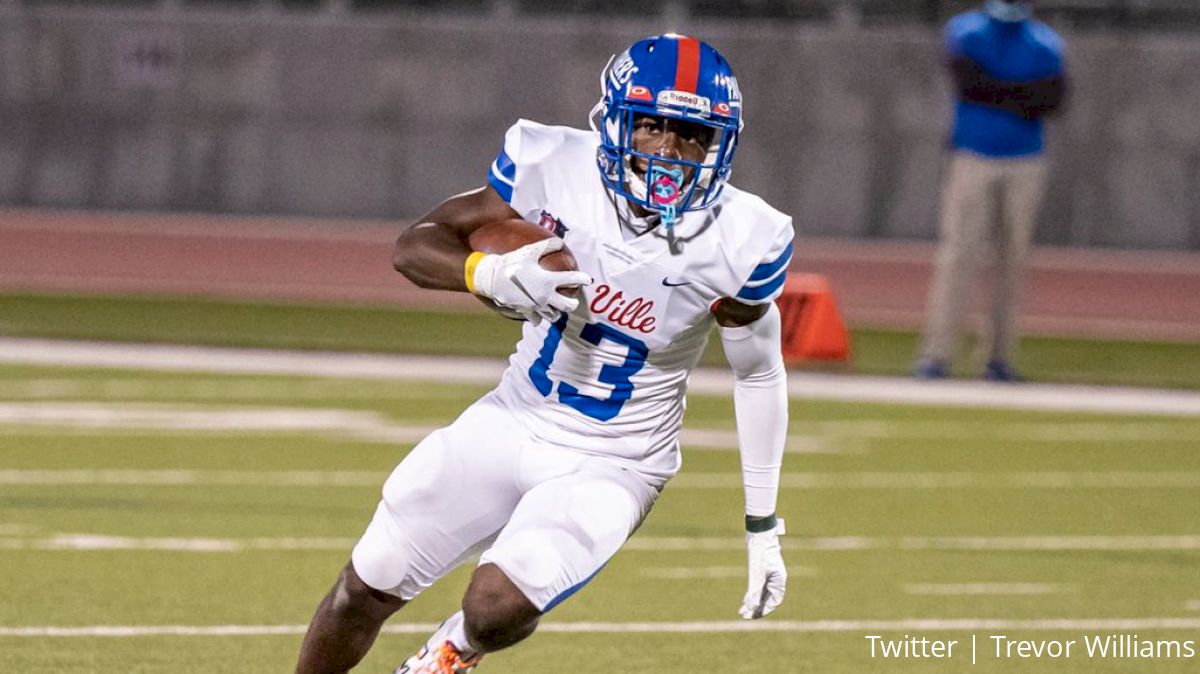 For all you've seen and heard about IMG Academy, the sixth-ranked team in the country may feel like an afterthought. But if you're writing off Duncanville based on paper depth charts, that's a mistake.
Duncanville can leave Globe Life Park the victor on Saturday. The Panthers are a good enough team — and that matters.
Watch No. 1 IMG Academy vs. No. 6 Duncanville LIVE on FloFootball
Of course, emphasizing the word 'team' would seem to imply that the Panthers, underdogs, here, for basically the only time ever, are devoid of elite talent. Suffice to say, that is definitely not the case.
Offensive tackle Savion Byrd can go toe-to-toe with any lineman on IMG's roster. Middle linebacker Kendrick Blackshire is on a trajectory to become the next great inside linebacker for Nick Saban's Crimson Tide, while standing right next to IMG's Sorey.
Simple but Hard 💪🏾🤩 #sicem #rdj pic.twitter.com/KWRrB8H6MZ

— Roderick Daniels Jr (@RDJ13_) October 4, 2020
Baylor-bound wide receiver Roderick Daniels is as good an offensive playmaker as the decorated IMG secondary will face this season. And, while Grayson James may not be JJ McCarthy, he is a capable, well-respected field general, with three stars next to his name and a handful of FBS offers in his mailbox.
On most days, Duncanville can overwhelm opponents with star-power. Just not this day. Not this opponent. But the Panthers have a level of cohesion and maturity that, coupled with those names above, do give them a shot. They aren't ranked No. 6 in the country for no reason.
Savion Byrd is back at offensive tackle and looking every bit the All American. pic.twitter.com/maVSYpykEf

— Mike Roach (@MikeRoach247) October 3, 2020
With their head coach out in a delayed season-opener played during the single weirdest year any of us will probably (hopefully) ever experience, Duncanville came out with a steady hand, crushed a game opponent, and left no doubt.
After back-to-back trips to the state title game, the Panthers do not lack for confidence. This is a championship-caliber team with a championship-caliber mindset, and they're the one group standing between IMG and an undefeated run to a national title.
High school football's game of the year kicks off at noon CST on Saturday, LIVE on FloFootball.