2019 Freedom Bowl
A 'Rack' & Two Stacks Of Talent Has Western Feeling Confident
A 'Rack' & Two Stacks Of Talent Has Western Feeling Confident
Western (FL) is set to take on defending Alabama Class 4A State Champion UMS-Wright at the Freedom Bowl on Saturday night.
Aug 28, 2019
by Kolby Paxton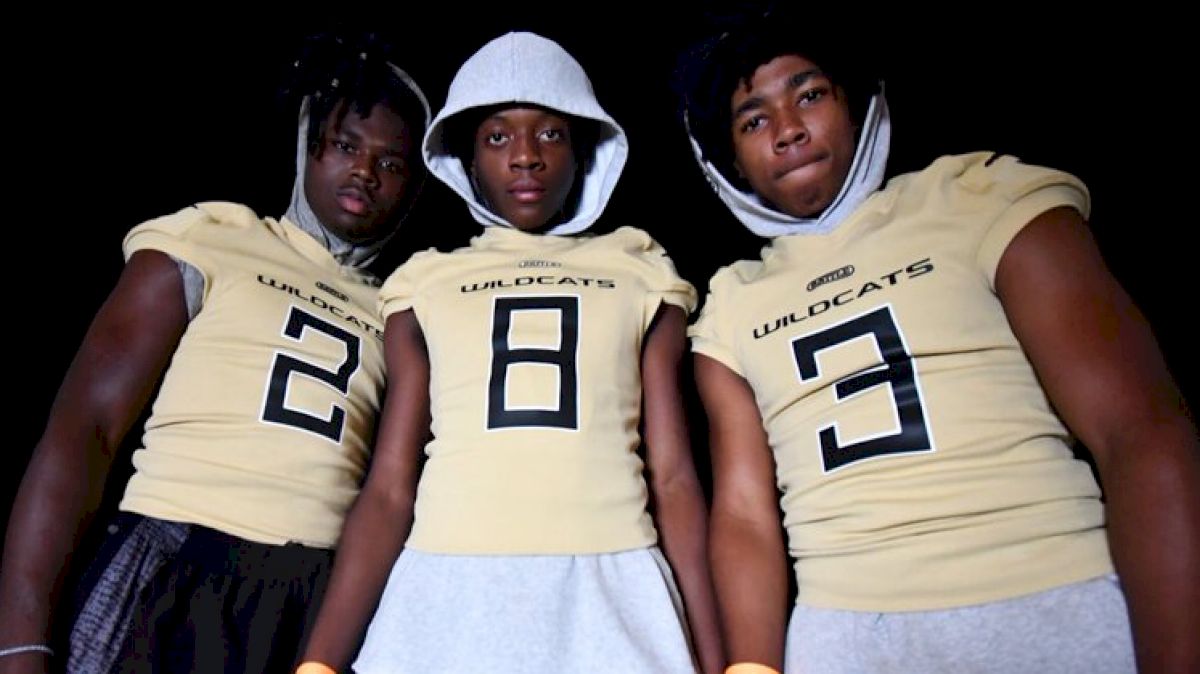 Not so long ago, things weren't exactly going, shall we say, smoothly for Western.
Spanning three seasons, from 2012-14, the Wildcats were losers in 19 of 20 games and a complete afterthought in a Miami area rich with powerhouse football programs.
Forget national relevance. That didn't even seem like a remote possibility.
The arrival of head coach Adam Ratkevich changed all of that.
Watch Western vs. UMS-Wright in the 2019 Freedom Bowl LIVE on FloFootball
Less than five years later, Western has won 27 of its last 36 games—the best run in program history—and, what's more, has begun to establish a track record of churning out Division I talent.
From the most recent recruiting class, alone, cornerback Teshaun Smith was one of only two freshmen to start multiple games for North Carolina State in 2018. Meanwhile, 6-foot-5, 220-pound wide receiver Jordan Smith was a scout team standout at Temple during his redshirt year and is expected to be a valuable piece for the Owls this fall.
The inaugural @TheFreedomBowl was ?. This year will be even better.

Watch some of the best teams in the national do battle live on Flo August 29-31.

— FloFootball (@FloFootball) August 27, 2019
Western returns 13 starters in 2020 — seven on offense, six on defense — and has become a must-visit destination for Power Five recruiters.
Carol City (FL) transfer Cedquan Smith will quarterback an offense loaded with skill players, including running back Miles Friday (offers from Alabama, Tennessee, and Kentucky) and three-star wide receiver Karaun St. Louis (Baylor, Kentucky, and Syracuse).
But it's the Wildcats' 'Black Shirt Defense' that takes Western from good to scary good.
Bryan 'The Killer' Miller anchors the group from the linebacker—and, yes, that's his actual nickname.
"When people think of Western, they think of defense," said Miller, a player Ratkevich describes as "one of the best linebackers in South Florida."
Miller is joined in the meat of the defense by six-foot, 250-pound defensive tackle Larry Johnson, who picked up an offer from Tennessee-Martin in May.
And that secondary.
The group is headlined by safety James Williams and cornerback Justin Hodges. The latter is a Miami commit. The former is the No. 1 safety in the 2021 class.
"There's not a better secondary in the country," said Hodges. "We work until we perfect our game plan and our defensive coaches make it easy. We grind in practice, so when we touch the field, it's easy for us."
By his own admission, Hodges is a talker on the field — and that's part of his charm. But the three-star prospect says, as he's grown as a player, he's begun to let his play do the talking for him.
"I'm long and can cover ground fast—and the only thing I was really missing was consistent focus," he said. "I cut down on some of the talking I do and just put it into my game. That lets me do what I do ten times better."
A "10-times better" version of Hodges is a frightening thought for opposing offenses. Seeing Williams lurking behind him is an outright nightmare.
An American Heritage transfer, Williams is the top-ranked safety in the 2021 class. His decision to leave the Patriots for Western speaks volumes about the job that Ratkevich and his staff have done in turning their program into a destination for elite players.
"I started to see what Western was building and how great the coaching was—and how they applied that coaching into the players and not [just] the stars," Williams said. "Coach Rack always wants more even when he knows you're doing your best. He wants the best out of whatever we're doing.
"We push each other hard and work on the little things. We don't worry about what's going on around us, we just maintain ourselves, stay humble and grind. It all pays off on the field. And it's not just me and Justin."
He's not wrong.
Williams and Hodges are joined by '21 cornerback Omar Simpson Jr. (offers from NC State, Pittsburgh, and Syracuse), '22 safety Websley Etienne (Syracuse and Kentucky) and Brian Blades II — the son of former NFL great Brian Blades.
"We move as one," said Hodges. "Everybody is on their job. Nobody is trying to be a superhero. That's why we execute the way we do."
August 10, 2019
Trying or not, the group often looks like the Fantastic Four Five. Defensive coordinator Aaron Strumski's group pitched three shutouts in 2018.
The expectations — and the degree of difficulty — will be raised in 2019 with, among others, top-ranked St. Thomas Aquinas and Alabama powerhouse UMS-Wright on the schedule and a championship-or-bust mentality emanating throughout the program.
And the Wildcats won't exactly be dipping their toes in the water.
Ratkevich & Co. will meet UMS-Wright in the grand finale of the second annual Freedom Bowl in Milton, Ga., on Saturday, Aug. 31 at 8:30 PM ET.
The defending Alabama Class 4A state champions are fresh off of an undefeated season and enter Saturday's game riding a 20-game win streak.
"We are very excited to play in the Freedom Bowl and to be picked for the primetime game," said Williams, who insists that he's urging his teammates to treat it like a normal week. "We expect to be a disciplined team that wants to achieve the little things more than the big things. So if we come out and play our style of football, it should be a long day for them."
Hodges, for his part, echoed Williams confidence.
"We ready for it," said Hodges. "I expect discipline and fight from [UMS-Wright]. They better be ready to come with it all because we're coming to end that winning streak."
Western fans who are unable to make the trek to suburban Atlanta can watch all of the action LIVE on FloFootball.