2019 Delaware State vs Delaware | CAA Football
The Big Picture: 'Country Roads' & The Route 1 Rivalry
The Big Picture: 'Country Roads' & The Route 1 Rivalry
Curt Cignetti leads James Madison into West Virginia, the Route 1 Rivalry adds a chapter, and three FBS teams are on upset alert.
Aug 28, 2019
by Kyle Kensing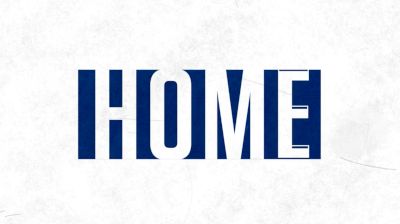 So, how are we feeling about the arrival of a new college football season? Elon's Owen Johnson and Hunter Stephenson summed it up nicely:
Video Bomb by @ElonFootball 's kicker/punter.

Hey @TonyTrisciani ...who's doing laps tomorrow? ?

We're not naming any names: @2owenjohnson2 @Hunter_S17 @ElonPhoenix pic.twitter.com/DjqH1xquNb

— Brian Formica (@BrianFormica) August 28, 2019
If you don't have a buddy willing to give you a ride on their shoulders into Week 1, take a cue from Villanova's Changa Hodge and belt out a tune on the air guitar.
Nothing beats a good air guitar after a touchdown??‍♂️#FCS
(via @CBSSportsNet)
pic.twitter.com/HBTjEJdicD

— FCS Football (@NCAA_FCS) August 24, 2019
No matter how you choose to celebrate, the first full weekend of Colonial Athletic Association football warrants festivities. A three-day run of action sets the scene for three glorious months of competition in the Football Championship Subdivision's deepest conference. This is 'The Big Picture' for opening week.
Play in the Deep End
Sending six teams to the FCS Playoffs a season ago demonstrated the Colonial's depth, but 2018 might pale in comparison to 2019 if Week 0 was any indication.
The conference's 13th season opener coincided with the first game of college football's 150th birthday. Villanova – picked to finish ninth in the preseason CAA poll – dominated a Colgate program that claimed at least a share of three of the past four Patriot League titles.
Wildcats quarterback Danny Smith, a transfer from Campbell, was electric in his debut. He threw touchdowns to a trio of pass catchers – Changa Hodge, Jalen Jackson, and Andrew Perez – and added a fourth score rushing.
"He's done a really good job picking up the system," Villanova head coach Mark Ferrante said of Smith. "The two years starting experience he's had playing at Campbell prior to coming here translated."
Villanova's defense, a strength in 2018, shined again to open 2019. Jaquan Amos' pick-six in the first half got the 27-point second quarter rolling, punctuating a great Week 0 for the defensive back. With both Amos and 2018 CAA Defensive Freshman of the Year Christian Benford, the Wildcats secondary could be the most dangerous in the conference as the season progresses.
Striking Fear Into the Hearts of the FBS
At least one CAA team has scored a win against an FBS opponent in Week 1 every season since 2016:
2016: Albany 22, Buffalo 16
2016: Richmond 37, Virginia 20
2017: James Madison 34, East Carolina 14
2018: Villanova 19, Temple 17
Three Colonial members have opportunities to extend the streak to a fourth season, beginning Thursday night when UAlbany travels to Central Michigan. The Great Danes aim to spoil the debut of new Chippewas head coach Jim McElwain, previously of Florida and Colorado State.
On Saturday, Rhode Island faces another Mid-American Conference opponent, preseason MAC favorite Ohio, while preseason CAA favorite James Madison draws a sentimentally meaningful debut for coach Curt Cignetti against West Virginia.
Country Roads, Take Me Home
Milan Puskar Stadium opened in 1980, a year of significance for the Cignetti family. Current James Madison coach Curt Cignetti was in his sophomore year at West Virginia; his father, Frank Cignetti Sr., had just completed a four-year tenure as the Mountaineers head coach and a decade in the program.
"When [Frank] took over for coach [Bobby] Bowden – timing, a lot of times, is everything – he took it at a really rough time," Curt Cignetti said. "The schedule was getting ramped up, the facilities were really bad."
In Frank Cignetti's debut 1976 season, West Virginia played three top 10-ranked opponents. In 1977, they faced the nation's No. 10, 11, and 12 teams, then the No. 2 and No. 3-ranked teams in 1978. Meanwhile, West Virginia called the old Mountaineer Field home – a venue that opened in 1924 and was simply too antiquated to renovate.
Improved facilities were vital to West Virginia pursuing its gridiron goals. Frank Cignetti Sr. played a central role in getting those facilities, even if he never coached a game in the new Mountaineer Field.
"I do remember him going throughout the state, politicking for the new stadium," Curt Cignetti said. "He left the program with a really good foundation for success, and the stadium obviously was key long-term to helping get that done."
Almost 40 years later, a Cignetti will lead a team on the sidelines of the venue now called Milan Puskar Stadium. And the junior Cignetti returns to Morgantown with a squad capable of beating the West Virginia program that grew into a Power Five conference member from that foundation laid with the stadium's construction.
A Top-25 Showdown
In-state counterparts Elon and North Carolina A&T kick off the season with a prime opportunity to make a statement at the other's expense. The No. 20-ranked Aggies, who opened 2018 with a win over nationally ranked Jacksonville State, host the No. 21 Phoenix Saturday in Greensboro.
"This is a great opener. We're not going to have any trouble getting our guys fired up," Elon coach Tony Trisciani said. "We've got a lot to prove going out there."
North Carolina A&T has steadily built into something of a powerhouse in recent years, producing NFL draft picks in each of the past three seasons: 2018 Pro Bowler Tarik Cohen in 2017, Brandon Parker in 2018, and Darryl Johnson last spring.
This year's Aggie roster features another potential pro in defensive back Mac McCain III, star of a unit that held opponents last season to 14.2 points per game (fifth in the nation).
10 Years of the Route 1 Rivalry
College football's 150th season coincides with another milestone anniversary.
Delaware first played football in 1889, 20 years after and 100 miles away from the first game between Rutgers and Princeton. Delaware State University opened two years later, college football evolved with such innovations as the forward pass in the ensuing two decades, and in 1924, The First State welcomed its second college football program.
Though both Delaware and Delaware State occupied the state's 1,982 square miles, the two never played until 2007. But in 2009, the schools forged a competition: the Route 1 Rivalry.
The 2019 season marks the Route 1 Rivalry's 10-year anniversary, and to commemorate the series' inception, the programs agreed to play for another 10. University administrators announced the Rivalry's extension to at least 2030, a stretch that will include the first two games ever played between the two at Delaware State.
More Matchups to Watch
Maine's Rush D vs The Sacred Heart Run
The Black Hole Defense finished 2018 ranked No. 1 in the nation against the run, holding opponents to just 79.2 points per game. Sacred Heart running back Jordan Meachum averaged almost 50 yards more a night than that on his own (127.3).
Behind Meachum and running mate Julius Chestnut, both of whom averaged more than 6 yards per game, the Pioneers boasted the nation's No. 15 rushing attack en route to a surprise 7-4 finish.
Maurice Jackson vs Jacksonville's Option
Preseason CAA Defensive Player of the Year Maurice Jackson recorded 10 sacks in 2018 and will surely add plenty more in 2019. Getting into the backfield Week 1 will provide a unique challenge, though: Jackson and the Richmond Spiders host Jacksonville on Thursday, with the Dolphins bringing their option offense to town.
"They've got great tradition down there," Richmond coach Russ Huesman said of Jacksonville. "They can attract really good players being in Florida. There's a bunch of players down there they can recruit, so you know they're getting kids who can run."
The most prominent runner in the triple-option offense coach Ian Shields brought from Army is quarterback Calvin Turner Jr., a Preseason All-Pioneer Football League honoree. Turner rushed for 1,431 yards and 17 touchdowns in 2018.
And, because Jacksonville runs the triple option, the Dolphins employ a fullback: Garnett Nicolas, another All-PFL selection who went for 718 yards and nine touchdowns last season.