Catching Up With Stony Brook's Sam Kamara
Catching Up With Stony Brook's Sam Kamara
Emory Hunt caught up with Stony Brook defensive lineman Sam Kamara to talk some ball and look ahead to the upcoming season.
Aug 20, 2019
by Emory Hunt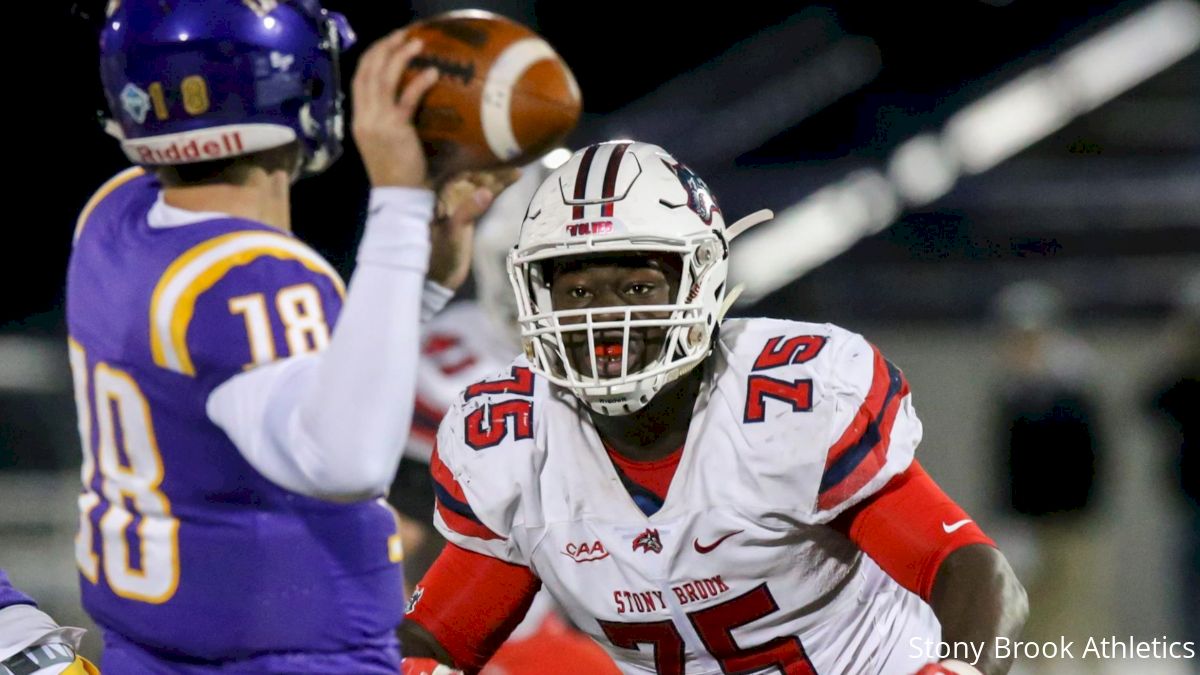 As the 2019 college football season approaches, the Stony Brook Seawolves look to continue to build on the success they had in 2018. One way to ensure that happens, is by leaning on what looks to be a strong defense at all three levels.
More specifically, defensive lineman Sam Kamara figures to serve as the proverbial straw that stirs the drink defensively for the Seawolves. The Carteret, N.J., native has been a starter since his true freshman season, and is coming off of a 42-tackle, nine-sack season, with 11.5 TFLs as well.
I spent time earlier this summer with the 6-2, 275-pound defensive lineman to talk with him about his game, what he expects this version of the Seawolves defense to look like, and how he figures to have a significant impact within it.
Check it out:
---
Emory Hunt is the owner of Football Gameplan and an excellent follow on Twitter — @fballgameplan.