Kyler Murray Should (And Will) Be The No. 1 Pick In The NFL Draft
Kyler Murray Should (And Will) Be The No. 1 Pick In The NFL Draft
Kyler Murray measures at 5'10.1, 207 pounds at the NFL Combine, removing any excuse for not taking him No. 1 overall.
Feb 28, 2019
by Kolby Paxton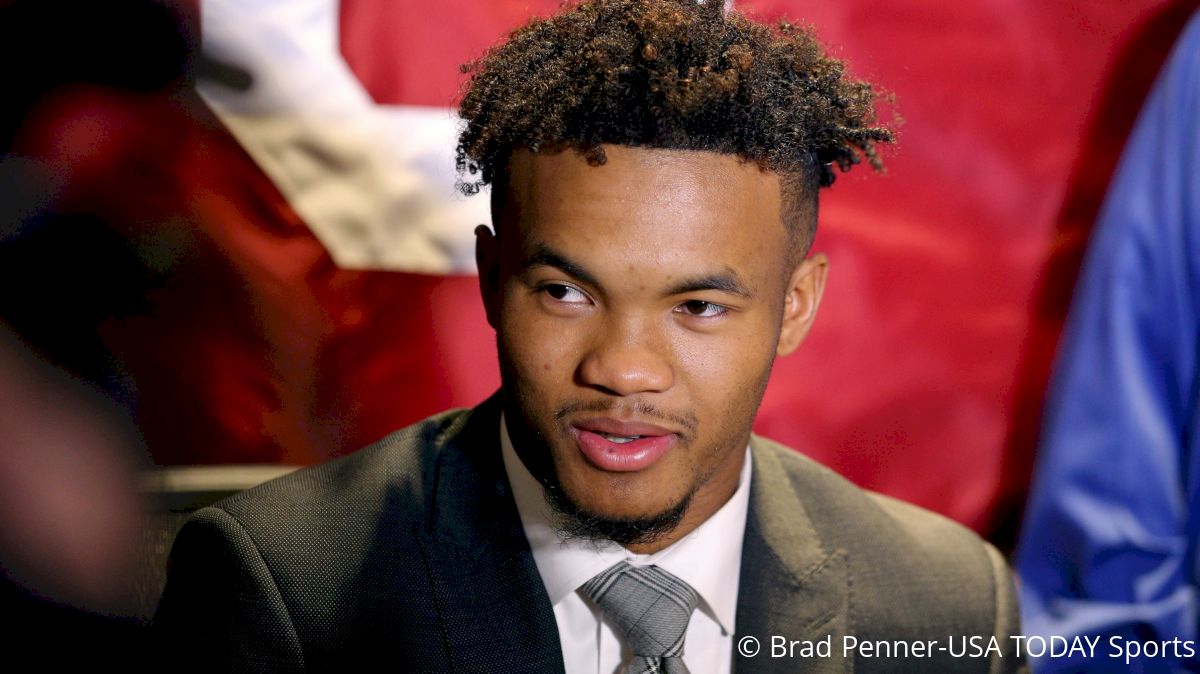 It's awkward.
The NFL Combine, I mean. It's just sort of bizarre. Necessary, sure. But, here's the scene:
In a cramped room, a bunch of dudes who each aspire to be hired for the same job stand shoulder to shoulder in their underwear.
On a platform a few feet away, a man stands next to a scale, calling them, one by one, to step upon the stage where they will be weighed and measured.
Among them stands Oklahoma's Heisman Trophy winner, Kyler Murray.
Murray is fresh off of the most prolific college football season in the history of the sport. He broke every passing record his predecessor, Baker Mayfield, just set a year before becoming the top pick in the 2018 NFL Draft.
Kyler Murray's 40-yard dash prop:

Over/under 4.42 secondspic.twitter.com/xjLv8X4qVM

— The Action Network (@ActionNetworkHQ) February 26, 2019
His tape is electric. He's the fastest quarterback since Vick. Maybe faster.
But, for Murray, everything rests on his being called from the crowd of peers in spandex to be sized up in front of the room and, essentially, the world.
His name is called first—which was both appropriate and unexpected—and, as NFL talent evaluators remark about his chiseled frame, the man doing the measuring barks to the masses, "Five-foot-10-point-one."
5'10.1, 207 pounds. Hands measured at 9.5 inches.
Kyler Murray is huge.

— Russillo (@ryenarussillo) February 28, 2019
That's it folks. The conversation is over. Kyler Murray is the No. 1 pick in the draft.
This isn't 1998. In today's NFL, 5-foot-10 might as well be 6-foot-2. The days of seeking out a 6'5" statue to stand in the pocket are over. Today, teams go get the best player. Russell Wilson started it. Baker Mayfield, though taller, kept it moving.
Teams throw from outside the pocket more than ever before. And even from within the pocket, Murray, playing behind a prototypical NFL-bound offensive line, had no issues.
He's smart. He understands coverage. He has excellent eyes. He makes all of the necessary throws. And, by the way, his tape is better than Dwayne Haskins—which is no disrespect to Dwayne Haskins.
In the history of the sport, there has never been a sub-six-foot quarterback drafted in the first round. Murray will be the first. And he will be the first player off the board.