Remember Garrett Gilbert? Well, He's Back
Remember Garrett Gilbert? Well, He's Back
For the well-traveled Garrett Gilbert, the Alliance of American Football provides an opportunity to resurrect a once-legendary football career.
Feb 6, 2019
by Kolby Paxton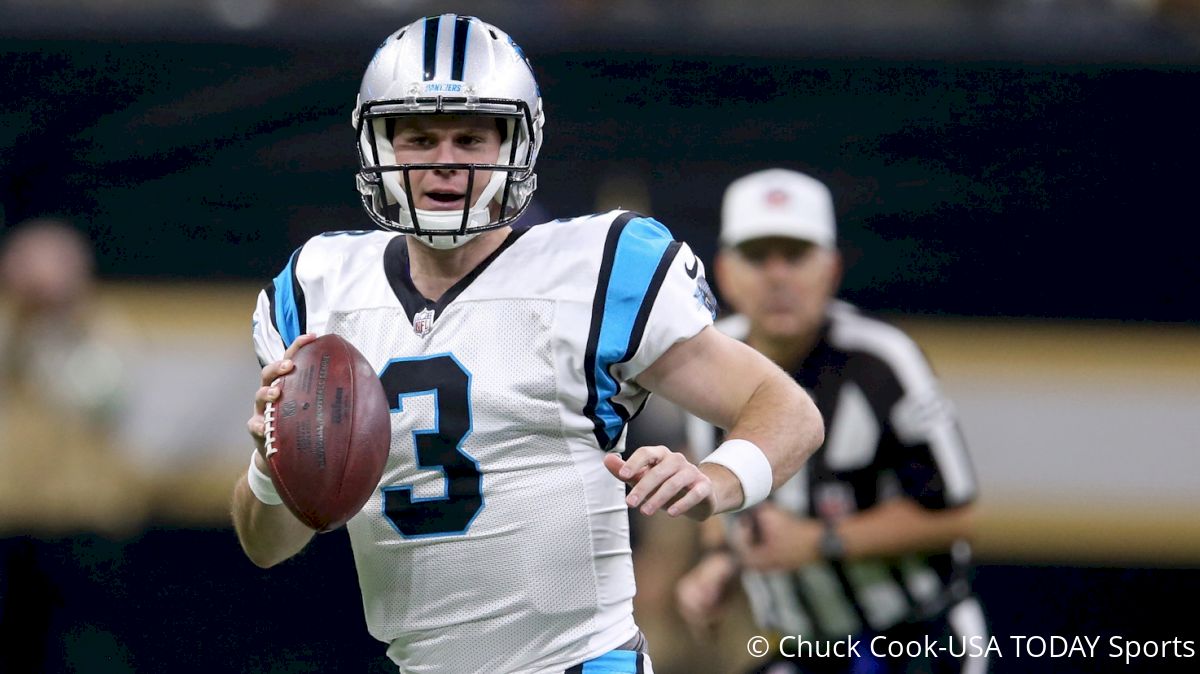 Remember Garrett Gilbert? Yes, that Garrett Gilbert—the five-star quarterback prospect out of famed Lake Travis (TX) High School.
Yes, that Lake Travis—the famed quarterback factory responsible for producing, among others, Cleveland Browns savior Baker Mayfield, Baylor quarterback Charlie Brewer, and current 2020 Texas commit Hudson Card.
Remember when Gilbert broke the state record for passing yards, won a state title and showed up behind center in relief of an injured Colt McCoy in the 2010 BCS National Championship just a year later?
Of course you do.
But do you remember what happened to Gilbert after that?
Probably not.
The former mega prospect struggled in his first year as the starter for the Longhorns in 2011, found himself injury-riddled, and ultimately transferred to SMU.
Playing in relatively anonymity, Gilbert started 23 games in two years on The Hilltop, leading the Mustangs to the Hawaii Bowl in his first year as the starter, before missing the final two games of his college career—both of which SMU lost to miss the postseason.
"When we got him at SMU, he had been through hell, I guess is a good way to say it," former SMU coach June Jones told ESPN's David Newton last summer. "So helping him through that whole situation and getting him back on track to how he was as a high school player took us a while."
Back on track, of course, is also relative.
While rallying Texas against the Crimson Tide in January of 2010, Gilbert's track appeared to be headed for Longhorn legend on the way to the first round of the NFL Draft.
Instead, Gilbert took a hell of a detour—first through Dallas, before an unenviable four-year run of being passed from one NFL practice squad to the next.
Watch this dime from Garrett Gilbert!#KeepPounding pic.twitter.com/9bVyvrj9Sf

— Carolina Panthers (@Panthers) August 10, 2018
"It's not the glamorous life you see on Ballers," Gilbert said recently in an interview with the Orlando Apollos writer Tom Alexander. "My wife has been really great about it. She's moved all over the place, she's had to quit the job she had to come be with me. There's a lot of moving. You learn to take the bare necessities, because you might be packing them up and moving them again pretty soon.
"It's all about chasing a dream, hopefully to get the opportunity to stick somewhere."
Gilbert was again cut—this time, by the Panthers—during training camp last summer. But, his story had not yet run out of plot twists.
On Christmas Eve, nearly four months after being dismissed, Carolina signed Gilbert once more—this time to backup Kyle Allen in the wake of injuries to Cam Newton and Taylor Heinicke.
Six days later, Allen left the Panthers' 2018 finale at New Orleans with an injury of his own, and finally Garrett Gilbert was behind center during an NFL regular season game. He'd go on to finish 2-of-3 for 40 yards in a 33-14 victory.
"We feel like we've got all the pieces." @aafAPOLLOS and The Alliance are gearing up for Week 1.

? | https://t.co/yeEDRJi7OI pic.twitter.com/Dj0g1IaVqL

— The Alliance (@TheAAF) February 5, 2019
On Saturday, Gilbert will look to prove he belongs at that level when he becomes the first starting quarterback of the Apollos during the grand opening for the Alliance of American Football.
"We feel like we've got all the pieces," Gilbert said of his new team in Orlando. "I'm really excited about our receiver corps. We do a great job up front, we've got some running backs who can break it at any point. That gives us an opportunity. We're excited about going out there and getting a chance to prove it."
That's what the AAF is all about: proving it. And, for the well-traveled Gilbert, the opportunity to resurrect a once-legendary football career provides a hell of a new chapter waiting to be written.