Create a free account to unlock this article!
Get Started
Already a subscriber? Log In
Mere hours before Independence Day, we aimed to Make The Opening Great Again with this special edition Bootleg podcast from the south end zone of the Ford Center at The Star in Frisco, Texas.
In this episode, RJ and Kolby talk winners and losers of The Opening, argue about secondary play, and discuss whether or not the Big 12 has a defensive line problem.
Subscribe, rate and review over on iTunes and you won't have to carry your laptop over to the treadmill.
If you're more of a visual learner, don't fret. Here's a different—but sort of the same—option for your eye balls:
Bootleg' Boys Cover Day 2 Of The Opening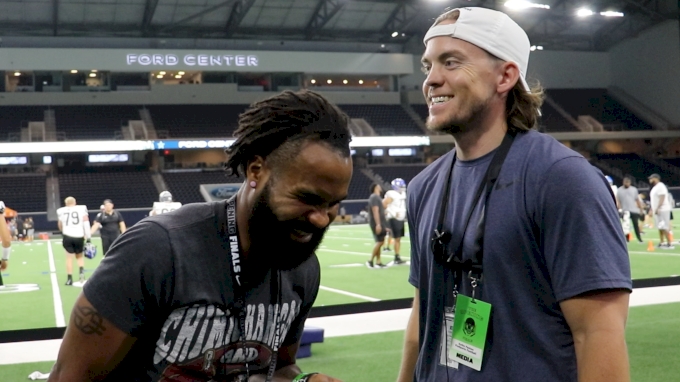 Create a free account to unlock this video!
Get Started
Already a subscriber? Log In