How Kyler Murray Will Get Paid $4.7 Million To Play QB At Oklahoma
How Kyler Murray Will Get Paid $4.7 Million To Play QB At Oklahoma
Oakland A's first round pick Kyler Murray is going to get paid at least $4,761,500 to pay college football at Oklahoma—sort of.
Jun 5, 2018
by RJ Young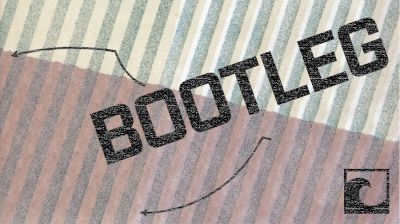 Oklahoma quarterback Kyler Murray is going to get paid at least $4,761,500 to pay college football.
Let me explain.
On Monday night, Murray was drafted No. 9 overall in the Major League Baseball Draft, which shocked everybody who follows both pro baseball and college football. Not because Kyler Murray isn't a great baseball player. He batted .296 with 10 home runs and 47 RBIs in just 51 games in 2018.
And not because Kyler isn't an amazing football player. He's a Texas high school football legend and the heir apparent to Heisman winner Baker Mayfield at Oklahoma. While backing up Mayfield last season, Murray completed 18-of-21 passes for 359 yards with three TDs.
Murray transferred to OU after first trying to play quarterback at his father Kevin's alma mater, Texas A&M.
(Fun fact: Murray's uncle Calvin played five years in the big leagues and was at the plate when Randy Johnson blew up a bird with a fastball.)
But few thought he'd get drafted this high. Murray found out just hours after he and the Sooners were ousted in the NCAA tournament earlier that day.
"I found out on the plane and I was blindsided with the news, but I feel blessed, thankful and grateful for the Oakland Athletics selecting me as the ninth pick," Murray said in a release. "It's a great opportunity and it's something I've looked forward to my entire life to have a chance to play professional sports."
#Athletics select OF Kyler Murray with 9th overall selection of 2018 MLB First-Year Player Draft out of the University of Oklahoma.

Details: https://t.co/deAc94Qhyh pic.twitter.com/ofSBCi3TtC

— Oakland Athletics ??⚾️ (@Athletics) June 5, 2018
It's shocking because Oklahoma coach Lincoln Riley has said all off season he expected Murray to play in 2018. To many, this meant Murray couldn't be bought by an MLB team. However, as it turns out, there was an option that could work for all parties involved—one that the A's, Riley and Murray all came up with together.
"I knew the deal when we were getting into it. [The Murray family has] lived up to their word in every part of it," Riley told ESPN.
Oakland would allow Murray to do what he came to Oklahoma to do—play quarterback—for one season if they could sign him. The organization won't even require him to play baseball this summer. Murray will be in Norman working out with the football team. For the A's, this was the right move, according to A's scouting director Eric Kubota.
"I think, as a staff, we just felt like Kyler was a unique talent, and it's something that you come across rarely in what we do," he told MLB.com. "The risk of the football was, in our opinion, outweighed by the upside on the baseball field We were totally on board with his desire to play quarterback at Oklahoma. Frankly, we're kind of excited to be an Oklahoma fan for 12 games."
Oklahoma fans will certainly hope it's more than 12 games, and Murray can walk into the A's organization holding a Heisman Trophy. But it's worth underscoring how much Oakland understood Murray wanted to play college football, and it's worth pointing out they are effectively paying him to do it.
According to NCAA rules, a college athlete can simultaneously be a pro athlete as long as they are not on scholarship to play the sport he or she plays professionally.
We see this most often in baseball. NFL quarterback Russell Wilson signed a $200,000 contract with the Colorado Rockies and still played a season at Wisconsin. Roscoe Crosby played wide receiver at Clemson after receiving a $1.75 million signing bonus to play in the Kansas City Royals organization. Clemson quarterback Kyle Parker picked up a $1.4 million signing bonus when he signed with Colorado and still played a season in South Carolina.
Now Murray will become the latest high-profile two-sport athlete to make that arrangement work for him. The slotted value of the A's picking him is worth at least $4,761,500, which is owed to him as soon as he signs his name.
However, the contingencies in place if Murray gets injured playing quarterback will be interesting to watch as the season goes forward. Quarterbacks are particularly susceptible to violent hits, especially dual-threat quarterbacks like Murray. But that's risk the Athletics and Murray are willing to take.
Just don't expect to see too much garbage time play from Murray. His future isn't in padding stats. It's in swinging a bat.
---
RJ Young is a former Oklahoma Sooners football and basketball beat writer, investigative journalist, essayist, novelist, and Ph.D student. His memoir "LET IT BANG" (Houghton Mifflin Harcourt) hits shelves and earbuds in October. His YouTube channel is fire if you're into storytelling and topics ranging from Baker Mayfield to The Rock's early wrestling career to this one time when a guy got a little too interested in RJ's "Black Panther" cup at a urinal inside of a movie theater.