2017 Battle on the Border
Nation's Top Wide Receiver Terrace Marshall Carted Off With Leg Injury
Nation's Top Wide Receiver Terrace Marshall Carted Off With Leg Injury
No. 1 wide receiver Terrace Marshall suffers serious leg injury during first half of game vs. Pearl (MS).
Sep 9, 2017
by Kolby Paxton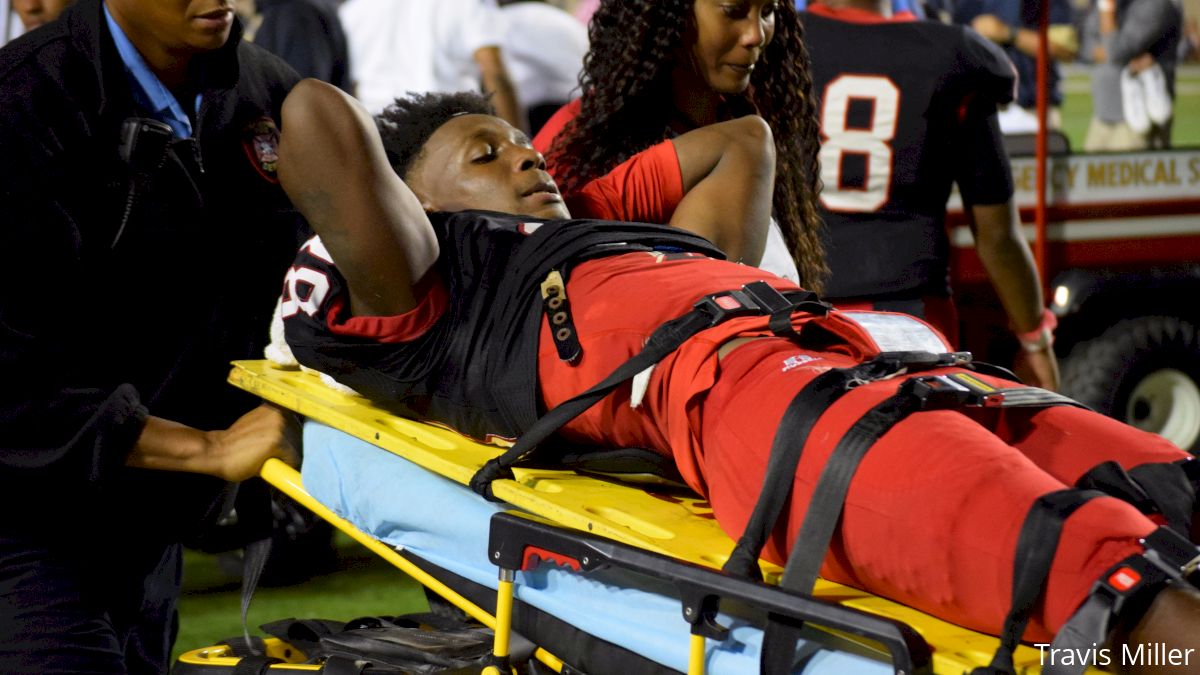 Terrace Marshall, the consensus No. 1 wide receiver prospect in the country, was injured during a collision with Pearl (MS) defensive back Demario Nichols in the first half of his Parkway (LA) team's 50-27 loss on Friday night in Shreveport, LA.
Both players were carted off the field -- Nichols with an apparent head/neck injury -- and transported to University Health Medical Center in Shreveport.
Marshall landed awkwardly on his left leg after competing for a deep pass near the end of the second quarter. His lower leg was immobilized on the field.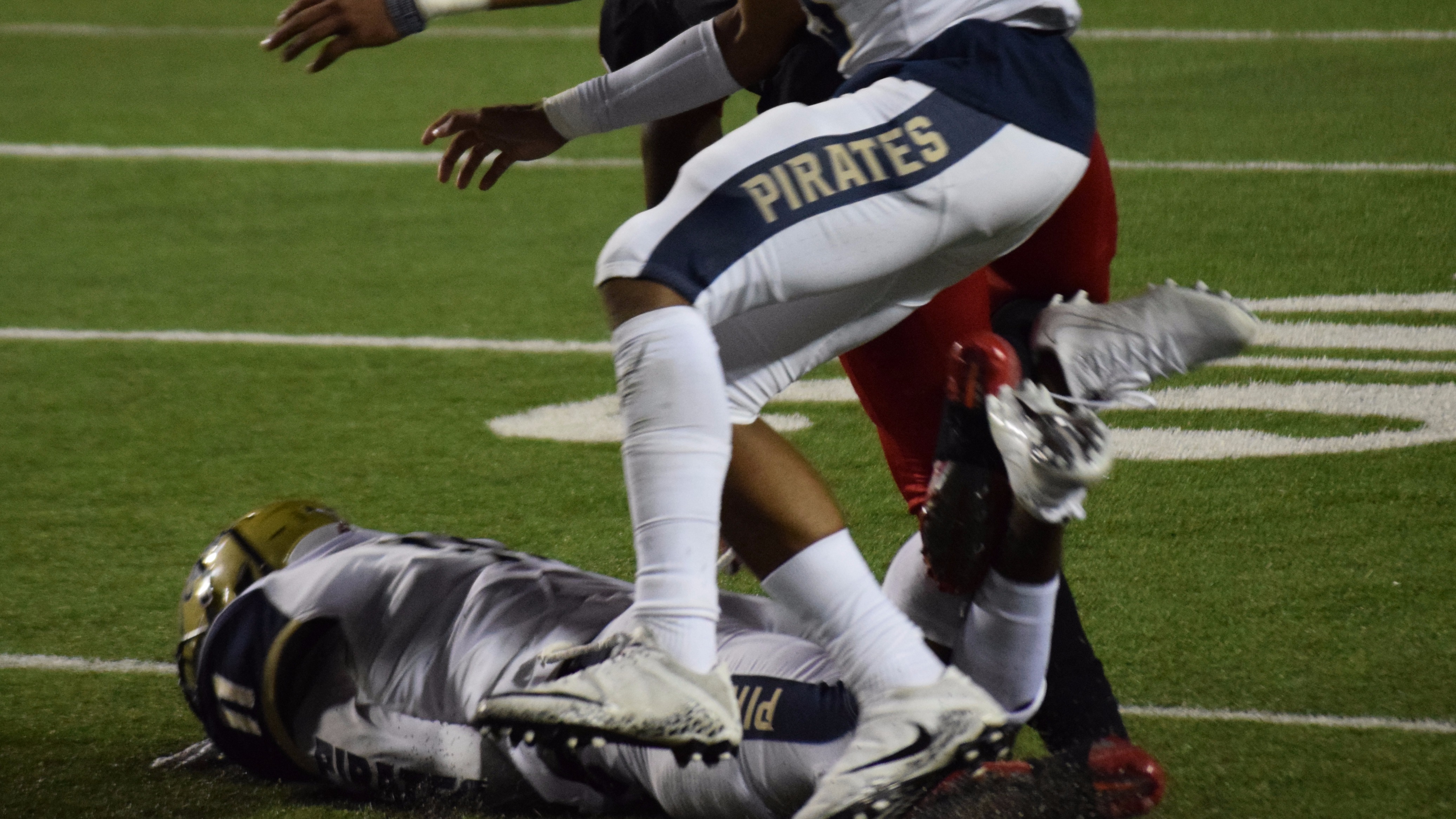 Needless to say, our thoughts are with both players, their families, teammates, and coaches at this time.