Alabama Player With Down Syndrome Scores Touchdown, Wins The Weekend
Alabama Player With Down Syndrome Scores Touchdown, Wins The Weekend
Jake Pratt, a senior football player with Down syndrome, scores a touchdown.
Aug 26, 2017
by Kolby Paxton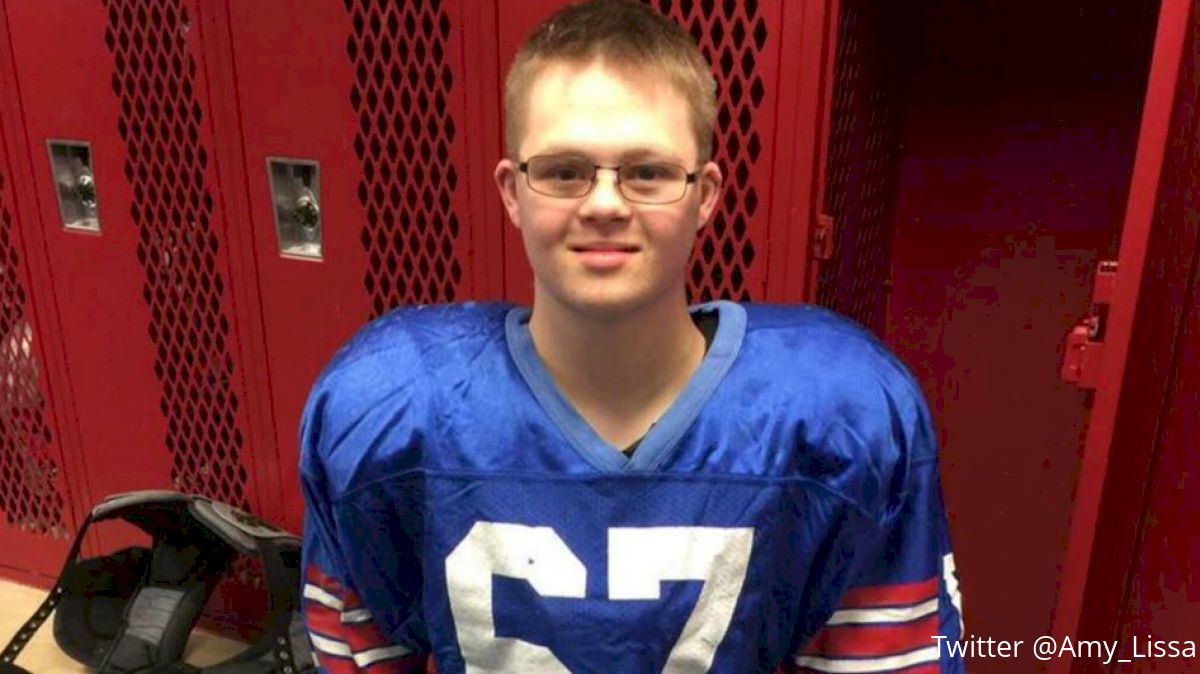 A preseason jamboree game between two Alabama high school teams didn't count in the record books -- but it delivered what is sure to be one of the best moments of this season.

For several years, Jake Pratt has served as a team manager for the Vestavia Hills High School football team. But prior to what will be his final year of high school, the 18-year-old, who has Down syndrome, expressed a desire to be more than just a manager.

"As a senior, he wanted to dress out," Vestavia Hills head coach Buddy Anderson said. "We had a meeting with his mom and dad, and I told them if he wanted to do that, he was going to have to do what everyone else did."

That meant that Jake would be required to attend summer workouts, be a full participant in the offseason program, and go through spring training -- right alongside his teammates.

He met every requirement.

"He has earned the respect of his teammates," Anderson said. "They love him and they've seen him go through all of this."

With that in mind, Anderson proposed an idea to Briarwood Christian head coach Fred Yancey: Get Jake on the field -- with the ball in his hands. Yancey, who Anderson considers a close friend, was on board.

Jake lined up at running back, dotting the I-formation. On the snap, a meaningless game became incredibly meaningful, as he took the handoff, bounced outside, and turned on the jets.

But he wasn't running alone.

This special moment turned downright awe-inspiring at the sight of entire the Vestavia Hills sideline flooding towards the end zone in pursuit of Pratt.

In a video shot by Pratt's sister, Amy Hyde, the team's love and admiration for their teammate is on full display.

[tweet url="https://twitter.com/Amy_Lissa/status/901289708625555457" hide_media="0" hide_thread="1"]
"I've been a coach for 46 years," Anderson said. "That's the most emotion I've ever been involved with. It was very touching to me -- among the most moving, emotional things I've experienced in my career."