Seth And Dan Payne On Football, Rugby, Wrestling, And Brotherhood
Seth And Dan Payne On Football, Rugby, Wrestling, And Brotherhood
An in-depth interview with former USA rugby player and current USA Rugby CEO Dan Payne and former NFLer and current radio show host Seth Payne
Jul 18, 2017
by Alex Goff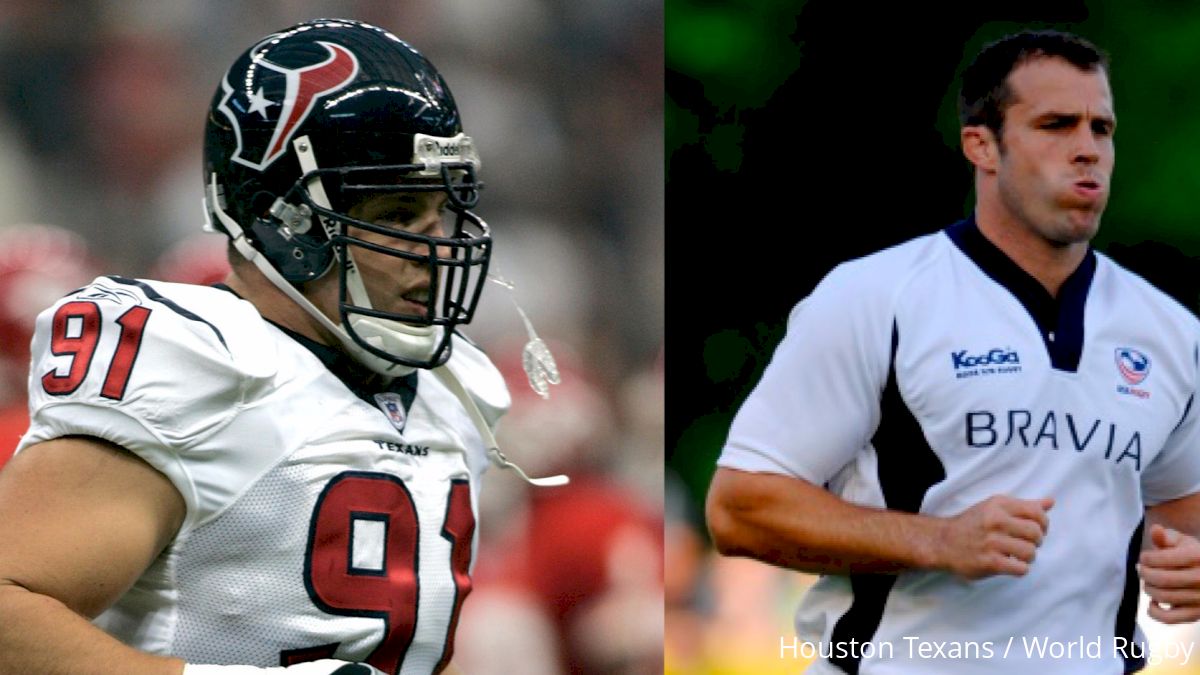 The story goes that as they grew up, Seth and Dan Payne laid down a challenge for each other: Seth would make it to the NFL, and Dan would wrestle in the Olympics. That was the deal.
Seth held up his end of the bargain, signing with the Jacksonville Jaguars and embarking on a 10-year NFL career. Dan, a nationally ranked wrestler, just missed out on an Olympic bid, and it seemed like his chance to match the challenge was gone until he started playing rugby in 2001. But six years later, after a long and impressive career playing for the Old Mission Beach Athletic Club rugby team in San Diego, Payne had a chance, called Seth, and asked, "If I play in the Rugby World Cup, does that count?"
Seth said, "Sure." And Dan did indeed start for the USA against South Africa in the 2007 World Cup.
"It was just a deal that kids all over the country make," Dan said. "It was two kids from rural Western New York trying to motivate each other and help each other."
Seth echoed: "I needed something like that. Dan was a role model for me, and I was very fortunate to have an older brother like Dan who helped me set my sights high."
The sights are still pretty high. Seth, 42, is retired from the NFL and hosts a popular radio show on SportsRadio 610 in Houston. Dan, 44, is now CEO of USA Rugby, and they are still helping each other find goals.
He Basically Imposed His Will
"I didn't think we had a sibling rivalry, but I did grow up with a bunch of wrestlers in the house -- wrestlers who were older than me," Seth said.
And those wrestling bouts persisted through the years.
"We used to wrestle every year over Christmas when I would go home," said Dan, "because I needed somebody to work out with. And I think it was his junior or senior year in college, and he basically imposed his will on me and tied me up and threw me to the ground at the point when I was probably 1st or 2nd in the country!"
At this point, both brothers started laughing.
"And I kind of told [Seth] I loved him, and we would support him moving forward, but he didn't cross train at all after that," Dan said.
As they grew as athletes and young men in rural Western New York with their strong-willed mother, Cynthia, (both Seth and Dan called her "the rock" of the family) and younger sister Kara (a talented soccer player in her own right), the Payne brothers kept an eye on each other. When Dan stopped wrestling, Seth was a little worried.
"Dan was a very, very, very good wrestler," Seth said. "When he stopped wrestling, I don't think he really knew what to do with himself, so I was very happy when he found rugby. What little I knew about rugby at the time, it sounded like a perfect fit."
Seth played football at Cornell, while Dan wrestled at Clarion and later, as he was earning his MBA, at Pitt. While Seth ran through the gauntlet of trying to make the Jacksonville Jaguars (for whom he patrolled the defensive line for four years), Dan was making a move into rugby. Both had to deal with increased intensity and steep learning curves, but they found that their experiences in somewhat similar sports was somewhat different.
When They Think You're Soft
"I think the jump from [Division I college football] to the NFL is bigger than the jump from [DII] to [DI]," said Seth. "I was lucky that I had really good coaches in college and I learned techniques and had better technique than guys from bigger schools. Anyone who is drafted outside the second round knows he has to prove himself. I came from an Ivy League school, and you get that perception on teams that Ivy League players are soft or something, so I made sure I got into a few fights in training camps to put those suspicions to rest."
Getting into the national team or a major select team in rugby is less of a cutthroat experience.
"It's more of a collaborative approach," Dan said. "If you're self-aware and keeping track, you usually know with the exception of guys 28-32 on the depth chart, where you sit. The very nature of rugby is collaboration, so it makes it easier in some way but also makes it very tough when teams are selected. You form such a bond with the people you're training with and if you're someone that can't be a part of it, you're sad. It's probably not as cutthroat in rugby as it is in football."
Seth shrugs off those differences. NFL life is NFL life and he handled it very well, thank you, playing five seasons with the Jaguars and another five with the Houston Texans.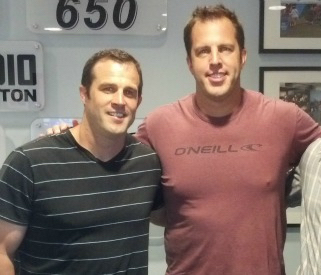 Rugby and Football Together
"The one thing I'm jealous of with rugby is how much autonomy the players have on the field," Seth said. "In football, coaches are always asking players to be leaders, but won't let you lead in anything. You do start to get that kind of decision-making when there's a hurry-up offense -- especially defensive backs. They have to be really sharp in seeing what's going on and reacting without a lot of input from the coaches."
Does that mean that playing rugby at a young age can make you better at football? Both brothers agreed it would.
"We use different nomenclature, but a lot of it is the same," Dan said. "We call it a read in football, and in rugby it's decision-making, but when you're running with the rugby ball in two hands trying to decide when to put someone into space, you're making a read."
Seth agreed: "I think rugby helps with that and also certainly with tackling technique. I hear football coaches say you can't learn to tackle without pads, but some teams are tackling better than ever simply because they learned to tackle without pads. The Seahawks used techniques that rugby guys have been using for generations and had the fewest missed tackles in the league. I thing there are coaches who don't really teach tackling, and break it down. I didn't learn how to tackle well until my fifth year in the NFL."
Seth credits former Jaguars special teams coach Frank Gansz Sr. with teaching him the basics of tackling.
"He had it broken down to a science," Seth said. "His style was different from rugby style but it was with the same level of precision that rugby coaches and players use."
Seth said playing rugby also teaches young football players about real conditioning.
"If kids can see early on how much it can really burn when you play rugby, football would seem like a breeze," he said.
The Mic and the Suit
These days, neither one is on the field. Seth hosts his radio show, and Dan is a sports executive.
"I am enjoying doing the show," Seth said. "It's a completely different perspective on things. It's a tough transition going from being a player who used to be criticized to being someone who is expected to criticize. With local teams, I try to say what needs to be done rather than saying what's not being done, but it doesn't always come out that way."
For Dan, being CEO of USA Rugby has brought with it some massive challenges. He took over an organization in a seven-figure financial hole and with a new business model that makes it harder for him to raise income. Connecting with family and unplugging from the rest of the stresses of the world is as important as ever to Dan.
"We're still supporting each other," Dan said. "We just do it a little differently now. But, still, being called 'a suit' is kind of hard to hear!"
"Dan was not interested in school at all K through 12," Seth said. "But then in college something switched in him and he was on the dean's list every semester. He can live in both worlds. He can live it in the academic world. It's not strange to see him in a suit."
You may see Dan Payne on a rugby field again, and if you do, it will be with the Old Breed Rugby Club, which has a standing offer for Payne to be on its squad when he has the time.
Teammates
None of this would have happened were it not for the hard work and love of Cynthia Payne, their mom. Seth and Dan are also big fans of their younger sister, Kara, and Dan said several times that she is 6-1.
"She's the best person out of all of us," Dan said. "But it's also important to say she's 6-1, because I'm an inch shorter, so that would make me 6 feet."
We caught up with both Seth and Dan during a family reunion -- the sort of gathering that once would see the brothers at the center of the action but now sees them chilling by the grill while the younger generations take center stage. That's OK with them, they seem to have done pretty well holding on to the stage after retiring from competition, maybe because even after hanging up the boots, each has kept the best teammate he's ever had.