Rugby Tackle Theories Have Legs, Success Stories
Rugby Tackle Theories Have Legs, Success Stories
Football coaches are not only learning tackle safety from rugby, they are finding success with new techniques.
Jul 4, 2017
by Alex Goff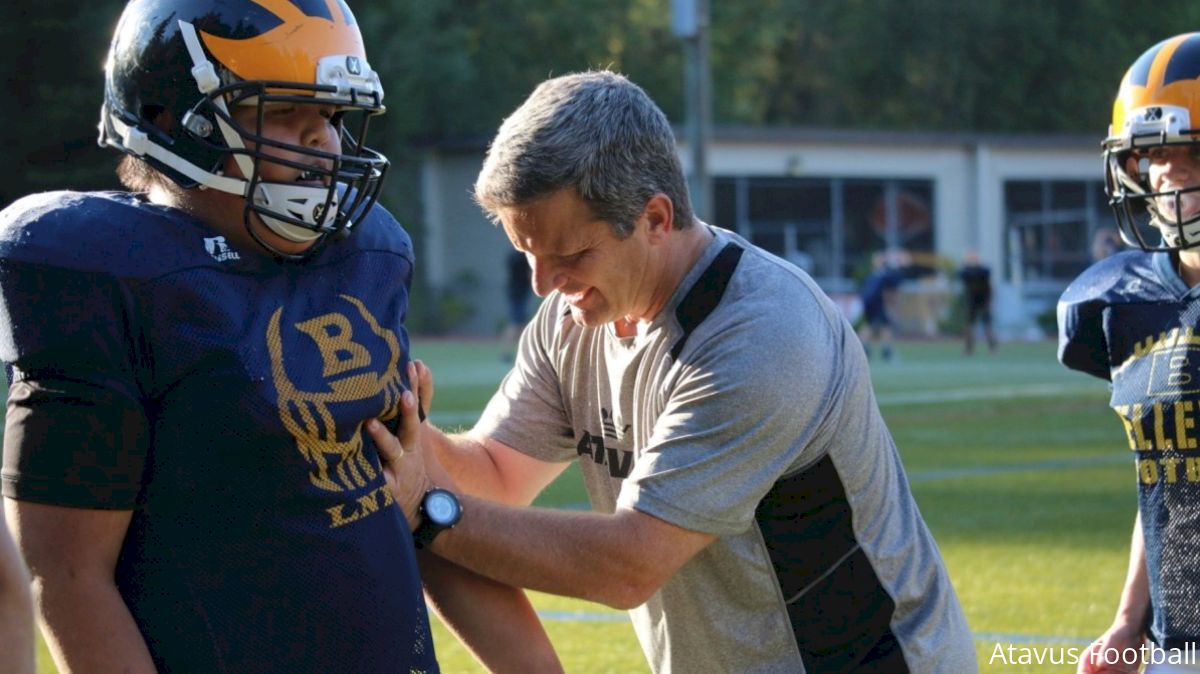 Fresh off winning Super Bowl XLVIII in 2014, the Seattle Seahawks released a video detailing how their league-leading defense made tackles and gave a big nod to the sport of rugby at the same time.
Rugby fans and coaches took notice, but so did many college coaches, as they tried to find ways to mitigate concussion risks while still teaching effective tackling techniques.
What the football coaches were learning was what many rugby players already knew -- rugby tackling techniques worked, and they were a safety improvement.
"Every sport can learn something from other sports," said USA Rugby CEO Dan Payne, who was an NCAA All-American wrestler before finding rugby. "And certainly I think rugby has been able to help football deal with cutting down concussions."
The Seahawks' method isn't pure rugby. They teach a tackle whereby the defender wraps the ballcarrier's legs, and then rolls to take the ballcarrier off his feet. The roll is a hazardous move in rugby because you run the risk of having the ballcarrier land on your head. Football players, with their helmet and faceguard, can get away with it.
But the basic idea -- hit with the shoulder, wrap up, pull the ballcarrier's legs off the ground, and keep the head to the side or behind -- is all rugby.
The Seahawks brought in rugby coaches, including the world-famous rugby sevens legend Waisale Serevi, to work with defensive coach Rocky Seto. At Boise State University, then-head coach Chris Petersen brought in former USA rugby player Mike Saunders to teach his players rugby tackling. Petersen was impressed, and when he took the head job at the University of Washington, he again reached out to the rugby community.
Seattle-based rugby coaching company
Atavus
has worked closely with the Huskies program, and Petersen also utilized the knowledge and experience of one of his players, former rugby
High School All-American Psalm Wooching
.
"Our game was born out of [rugby]," Seto said in an interview with Atavus. "The only difference is we have the gear; we still have to maintain safety. All the equipment in the world cannot ensure safety, but equipment along with proper technique can help safety."
Football programs across the country started to take notice. College and high school programs began asking rugby teams to talk about they teach tackling, the key component being putting your head to the side on a front-on tackle and keeping the head behind when tackling a runner from the side. Atavus expanded its coaching role and debuted its Atavus Football division. But the question remains, is there still traction? Did football coaches get interested in changing their tackling technique only for a short time or are they in it for the long term?
Rex Norris, head of Atavus Football, has a background in both sports, having coached the successful Kentwood High School program in Washington state for years and also coached the Kent Crusaders girls rugby team to national prominence.
"We're expanding," Norris said. "We've got contacts with University of Washington and Ohio State, and we'll be working with Nebraska, Rutgers, and Michigan State."
And it's not like those programs aren't winning -- both UW and OSU were College Football Playoff semifinalists last season. In addition, rugby fans will point to the fact that rugby player turned New England Patriot Nate Ebner led the NFL in special teams tackles and didn't have a missed tackle last season.
Atavus is also in discussions with the Ivy League, some NFL teams, and the Texas High School Coaches Association. Atavus just recently finished working with the LaDainian Tomlinson Football Academy as well.
"It's all about risk mitigation, and we're getting increased interest from youth, high school, college, and pro," Norris said.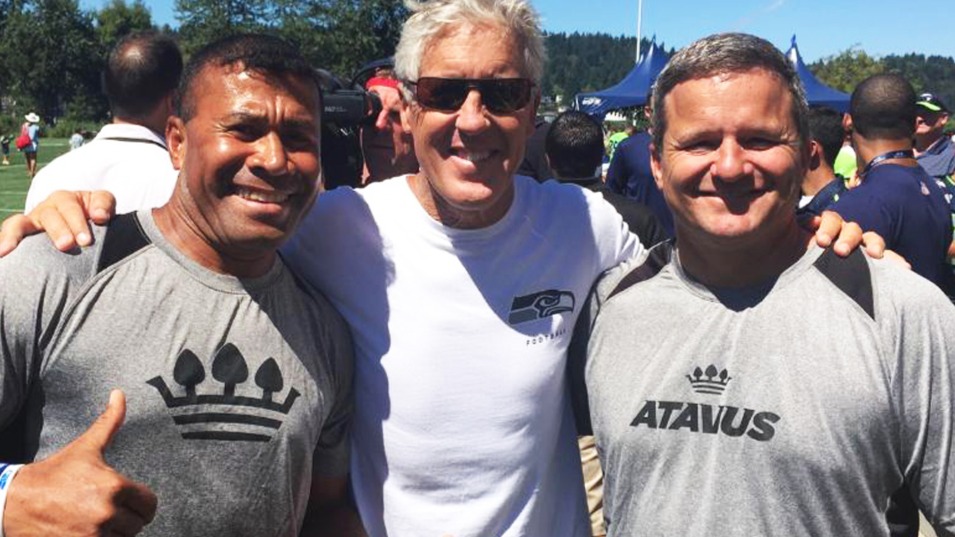 According to Norris, teaching these techniques goes beyond just teaching one tackling class. It's about maintaining the coaching and making sure players make good tackles that are safe. Atavus is instructing coaches on not only how to teach the tackling technique but also how to assess tackles and change habits.
Changing football tackling from a head-first activity to one that emphasized shoulders, leg drive, and an aggressive arm wrap takes time. Many football coaches came up through the ranks thinking one way and are now being asked to coach a different way. But they have some willing partners to help them, as rugby players have been learning many of these techniques for years.