2023 Western New England vs Susquehanna University
Landmark Week 4 Preview: Western New England Vs. Susquehanna
Landmark Week 4 Preview: Western New England Vs. Susquehanna
Here's a look at what to watch out for as No. 15 Susquehanna hosts Western New England this weekend, with kickoff scheduled for 1 PM on FloFootball.
Sep 21, 2023
by Briar Napier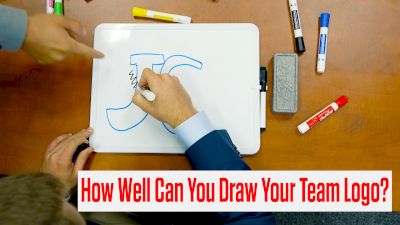 Beware of River Hawks in your area.
It's enough of a challenge to be picked as the favorite to win your conference's inaugural football-playing season and live up to the hype. But in Susquehanna's case — before it's even played a Landmark Conference game yet — it's already breaking the glass ceiling for what a team from the newest league in NCAA Division III can do.
A massive top-10, comeback win on the road has the River Hawks rolling and rising up the national polls, with a top-10 ranking themselves in serious consideration if SU keeps on trucking. It hasn't had a chance to show off what it can do yet in front of home fans this season, however, and at Amos Alonzo Stagg Field at Doug Arthur Stadium in Selinsgrove, Pennsylvania, this weekend, those in attendance should be treated to a show.
Susquehanna's foe which will take the River Hawks on in front of that home support, Western New England, has been around the block with the elites of D-III football before, however. It's won hardware, it's had postseason runs, it's been there and done that.
If SU wants to prove it's for real and that the Landmark could feature a force come playoff time, it may need to show this weekend that it can hang. Through three games in 2023 thus far, that hasn't been a problem.
Here's a look at what to watch out for as No. 15 Susquehanna hosts Western New England this weekend, with kickoff scheduled for 1 p.m. (ET) Saturday on FloFootball:
Wild Wins Galore
Yes, this may be cheating a bit to call Susquehanna the highest-ranked team in Landmark Conference football history, considering that this is the inaugural season of the conference as a football school and all of that. But the River Hawks' No. 15 national ranking — per the most recent D3football.com Top 25 released at the conclusion of this past week's games — is fully and totally deserved through three weeks of play.
With all three of its first games of the season being on the road, SU blew out a Bridgewater College team that was receiving votes in the poll by a 51-19 margin in Week 1, then in a bit of a bizarre game against SUNY Brockport in Week 2, a game-winning field goal with two seconds left from Christian Colasurdo gave the River Hawks the victory by one of the strangest scores you'll ever see on a football field — 6-5.
Moving on up. #AnytimeAnywhere #ALLIN #Top25 #D3Football pic.twitter.com/4HCRaF4Pp9

— Susquehanna Football (@SURiverHawksFB) September 18, 2023
Susquehanna's most recent performance at SUNY Cortland, however — which was then ranked No. 10 nationally — has been the best of them all to date.
Down 35-21 with 4:09 remaining, the River Hawks stunningly managed to score 17 unanswered points before the final horn sounded, to which they won it 38-35 with yet another go-ahead field goal from Colasurdo as time expired to seal the deal.
The favorites to take the first-ever Landmark football title, SU can start that journey off with a bang as it would finish nonconference play with a perfect 4-0 record if it defeats visiting Western New England in its 2023 home opener. That's a little easier said than done, but one thing is already for certain for the River Hawks as they handle the weight of expectations in a landmark year for the Landmark — they're never going to go down without a fight this season.
Good as Gold
Western New England plays in the Commonwealth Coast Conference, and it's coming off an ending to its 2022 season which was unusual compared to recent years for the Golden Bears: they missed the postseason.
WNE's 4-6 record a season ago meant that the program snapped a six-year streak (not counting the pandemic-canceled 2020 season) of playing a postseason game in some form, whether that was the NCAA Division III playoffs — as the Bears qualified for in every season from 2015-19 — or the New England Bowl Series, which Western New England was invited to in 2021 (it lost to Merchant Marine).
The four wins were the program's fewest since 2013 and created a new challenge for sixth-year head coach and WNE alum Jason Lebeau, who was an assistant during the first three seasons of the Bears' consecutive playoff berths under former coach Keith Emery, now the Director of High School Relations at Division I FBS Charlotte. Early on in 2023, however, there are signs popping up here and there that Lebeau has helped steer Western New England back on track.
After losing to crosstown rival Springfield College on opening weekend, back-to-back wins over Westfield State and St. Lawrence have the Bears back up over .500, with the offense, in particular, flying to the tune of a combined 88 points in two games. Each offensive showcase came in a different way, too; WNE saw five different players score rushing touchdowns in the 46-0 win over Westfield State in Week 2, whereas Bears quarterbacks Conrad Swanson and Tyler Millerick threw four touchdowns between them (three and one, respectively) in a 42-21 WNE victory in which it scored 28 points in the second half alone.
Can it run with the top 15 River Hawks, however? That, in the two schools' first-ever meeting, remains to be seen.
More Late Magic?
There are hints that Saturday's game could erupt into a shootout, or it could go completely against the grain and turn into a defensive and field-position war, just like how Susquehanna's victory against SUNY Brockport was.
Regardless, the River Hawks will be the hunted against a Western New England team that is hungry to return to its past glory and bounce back from a poor year. SU's trump card, however, will more than likely be its defense in some way, shape, or form, with the unit proving capable of staying firm with the game on the line and helping grant opportunities for its offense to take advantage.
In the Brockport win, the River Hawks' defense held their opponent to just 135 yards of total offense — only 26 of which came through the air — as the Golden Eagles were stuffed and forced to go three-and-out multiple times in the fourth quarter. On the final occasion, Susquehanna was finally able to take advantage with a 49-yard pass on fourth down with under 10 seconds to play which set Colasurdo up with a chip-shot kick from the Brockport 1-yard-line to win it.
Similar clutch plays occurred against Cortland; another forced three-and-out gave SU the ball back with 5:22 left to play in the fourth, and then another helped the River Hawks' offense tie it at 35 with 1:39 to go. But the game's most critical moment — a forced fumble by defensive back Brennen Miller on the ensuing kickoff, which safety Dominic Wynn then recovered at the Cortland 31 — was vital in helping SU finish the job in regulation as the offense did just enough to get in Colasurdo's range for him to bury another game-sealing kick.
With the target firmly on its back now, Susquehanna will try and keep climbing, but with a defense that is seeming to have a knack for well-timed plays, it might be in serious business.